How Telehealth Can Help People With Migraine
Was this helpful?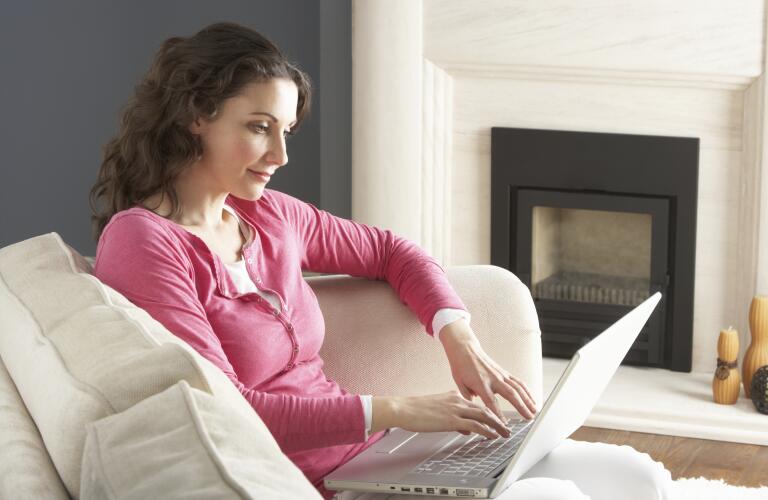 About 12% of people in the United States experience migraine–persistent, painful headaches, usually on one side of the head, that come with nausea and sensitivity to light and noise. If you experience migraine, you may have predictable triggers like stress, monthly hormone shifts, or certain foods; however, migraine attacks may come and go seemingly at random. There's no cure for migraine, so it's important to work with your doctor consistently and long-term to treat symptoms and reduce the frequency of episodes. This can be easier said than done, but telehealth can make it much more doable. Telehealth, also referred to as telemedicine, can connect you to your doctor over phone call, secure messaging, or video chat, and allow you to check in with your doctor from the comfort and convenience of your home.
Migraine attacks can last for hours or days. They can come on once a month or much more often. Experiencing more than 15 migraine days a month is considered chronic migraine. Overall, migraine is the sixth most disabling condition worldwide.
While the pain is debilitating in the moment, it can sometimes take a long time to get an appointment with a specialist. With migraine telemedicine, you can get on the calendar faster, often within a few days. You also skip the time spent traveling to an office and sitting in a waiting room with bright lighting and noise that can trigger a migraine. Telehealth is much more comfortable than in-person visits and typically comes with extra communication channels, like text or email, that you can use to get help in between appointments.
Studies have shown that the quality of care received during telehealth appointments is the same as that from in-person doctor's visits. Most migraine treatments can be prescribed through telehealth, with a few exceptions like onabotulinumtoxinA (BOTOX) injections that need to be given in a clinical setting. And since you're more comfortable at home and can avoid outside triggers, you may be able to focus better and engage more fully with your doctor. You might even have the capacity to check in more frequently using telehealth, allowing you to manage your condition more consistently and build a stronger relationship with your provider.
Joining a video call from home can be much more comfortable than an in-person doctor's appointment, but it's important to prepare in advance to make sure you get the same benefit. Find a quiet spot in your home where you won't be interrupted and can focus on being present and honest with your doctor. Charge your laptop, tablet, or smartphone so it's ready to go before your visit, and make sure you know how to join the call. You might need to create an account using a patient portal, download a specific app, or simply click a link emailed to you by your doctor.
Once the technical side of things is out of the way, you'll also want to be prepped with information to share with your doctor. Write down any symptoms or concerns you have, and have a pen and paper handy to take notes during the appointment. Additionally, since screen time can be a migraine trigger, consider grabbing pain relievers, rescue medication, ice wraps, or anything else you know will help soothe your pain to use once you sign off.
If you experience migraine, it's well worth giving telemedicine a chance. Ask your doctor if it might be a good option for you.
Was this helpful?