Finding Support With Chronic Migraine
Was this helpful?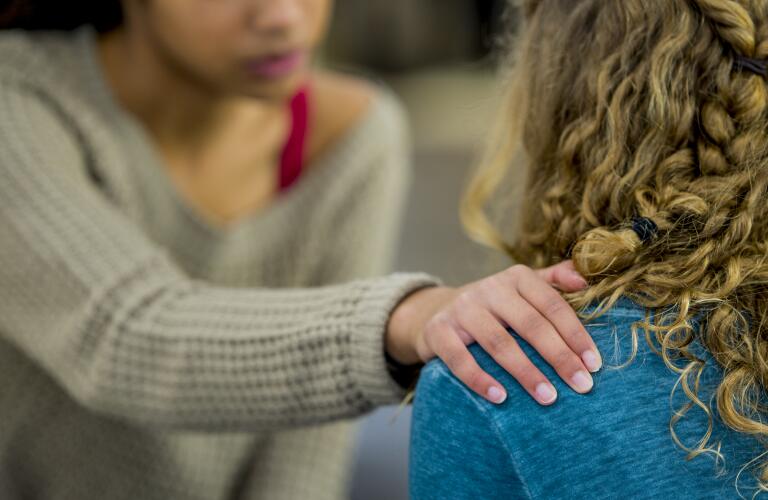 Chronic migraine can have a significant impact on your life. Dealing with frequent headaches and other associated symptoms not only takes a toll on you physically, but it can affect you mentally as well.
Some advice? If you're struggling with chronic migraine and looking for help, don't go at it alone! Building a migraine support network can make a big difference. Here are some tips to ensure you have the right people in your corner.
Be open with family and friends about your chronic migraine.
Migraine attacks are sometimes described as "invisible" since there are few outward symptoms, so you may be tempted to think those close to you can't understand what you're experiencing. You may also feel guilty for canceled plans, missed work, or time taken away from your significant other or children due to your chronic migraine. You might worry that talking about your migraine attacks would only create more of a burden.
However, experts advise being honest with those close to you about your migraine. If your family or friends have never had a migraine, you can provide real insight as to what you're going through. Talk about what triggers your chronic migraine days, what symptoms you develop, and what you do to feel better. Improved understanding often leads to improved compassion.
Also keep in mind, your loved ones may want to help when you're in the throes of a migraine but simply don't know how. Don't be afraid to ask for what you need. You'll likely find your family and friends are more than happy to do what they can.
When you're dealing with chronic migraine, it's crucial t o enlist the help of a neurologist or headache specialist. Their expertise can make a significant difference when it comes to making an accurate diagnosis and exploring a wider range of treatment options.
You should also take it a step further. More than just finding a specialist, make sure you find a doctor who makes you feel comfortable and will support you along your migraine journey. Ask yourself the following questions:
Does this doctor listen to me and answer my questions fully?
Does this doctor clearly explain my diagnosis and treatment in a way I understand?
Is this doctor available when I need to schedule routine or urgent appointments?
Can I easily contact this doctor if I have a concern outside of my appointment times?
Look for a chronic migraine support group.
Connecting with others who can truly relate to your experience is often very beneficial. There are a number of chronic migraine support networks available, many of which you can access online from the comfort of your own home. As part of these groups, you can find emotional support, give and receive advice, and create friendships. Some are led by experts in the field and may provide educational opportunities to learn more about chronic migraine or help navigate complex issues, like health insurance.
CHAMP, the Coalition for Headache and Migraine Patients, and Miles for Migraine are two sources to check out with lists of migraine support groups.
Make an appointment with a counselor.
If living with chronic pain is causing you to feel depressed or anxious, if you're having a hard time sleeping or managing stress, or if you're struggling with sticking to your treatment plan, seeing a therapist can help. Cognitive behavioral therapy (CBT) works to modify your thoughts and actions, allowing you to develop better coping strategies to deal with your migraines. Plus, knowing you can talk openly and honestly with a professional can be a great source of relief.
As you continue forward, make sure to utilize the help and resources available to you. A solid migraine support network may not make your headaches disappear, but it can certainly make living with them easier.
Was this helpful?