Do's and Don'ts for a Telehealth Appointment for Chronic Migraine
Was this helpful?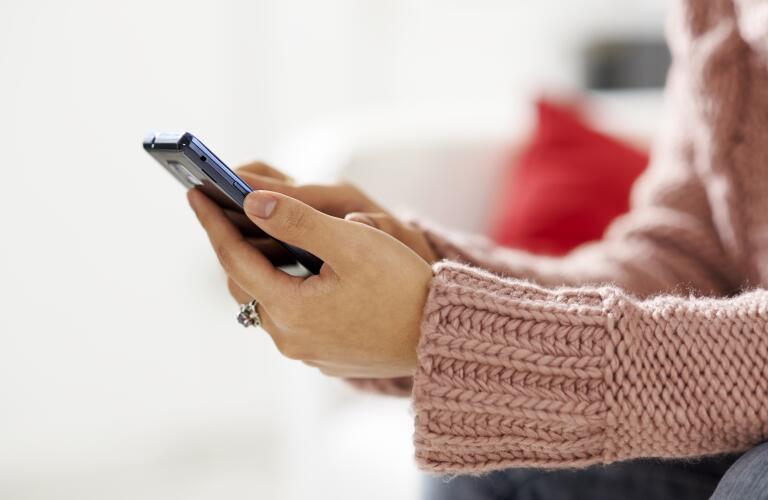 The advent of telemedicine technology has given people with chronic migraine an opportunity to receive high quality care from the comfort of their own homes. You can connect with your doctor using your computer, tablet, or smartphone, typically over video chat. Taking advantage of telehealth means you can avoid traffic, save some money, and even avoid common migraine triggers. Before your telehealth appointment, take some time to make sure you're ready and know what to avoid doing, too. Familiarize yourself with some simple migraine telemedicine do's and don'ts for the best possible experience.
1. Don't lower your expectations.
If you've never had a telehealth appointment before, you might have some reservations about the experience. You might worry that it just won't be as useful as a traditional office visit. Fortunately, your doctor can provide excellent care to you through telemedicine, and many people find they actually receive better treatment and communication using telehealth.
2. Do set up your technology in advance.
The first thing to do when your doctor suggests a telehealth visit is to ask what teleconferencing platform they're using. Even if you already see another doctor via telehealth, you may find you have to use a different platform for different doctors. Some doctors' offices use a secure portal that you can access online with a username and password. Others may require you to download an app and register in advance. And still others may use Zoom or other programs.
Once you know what platform you'll be using, you can access it or install it on your computer, smartphone or tablet. Next, make sure your log-in information works correctly. Go ahead and tackle this task as soon as possible. That way, if you encounter any problems getting set up, you'll have time to contact your doctor's office for help. Or if you find it's easier to use the platform or app on one device over another, you'll have time to switch and get set up.
Be sure to ask how far in advance you'll need to log on prior to your telehealth visit, too, so you'll know how much time to give yourself on the day of your appointment.
3. Do prepare a list of concerns.
Experts always stress the value of preparing a list of concerns to discuss with your doctor. It's easy to get distracted once you're in the exam room, particularly if you're stressed or in pain. Similarly, it's easy to get distracted and forget to ask all your questions during a telehealth visit. Sit down and write a list of the concerns you want to discuss with your doctor and have it with you when your telehealth appointment begins.
4. Do make time for your telehealth appointment.
It's tempting to think you don't have to make any special effort to carve out time for a telehealth appointment. After all, you don't have go anywhere, right? True. But your telehealth appointment is still a medical appointment. You're still consulting with your physician. You want to make the most of the opportunity.
And the best way to do that is to take your laptop, smartphone or other device into a quiet room where you can shut the door–and shut out any noise from your household that might distract you. Let your family or your coworkers know you'll be busy for the duration of your telehealth visit, and ask them not to interrupt you. If it helps, you could block out the time on your calendar and set your phone to "do not disturb."
5. Don't leave anything out.
Your doctor can see you, hear you, and converse with you in real time, thanks to telehealth technology. But there are limits to the technology, too. It's critical that you supply as much information as possible to help your doctor make the right assessment. If you're tempted to omit a small detail here or there, stop and remind yourself your doctor might really need that information. Don't ignore a symptom or decide it's no big deal. Go ahead and tell your doctor about it, just in case.
It's easy to get overwhelmed with information during any type of medical appointment–which makes it easy to forget some of the details. That's especially true if you're not feeling very well, or you're distracted with the pain of a migraine. It might help to jot down some notes so you'll remember what you discussed with your doctor later. Additionally, most telehealth providers generate a written summary of the visit that can be downloaded for future reference.
Telehealth can make life with chronic migraine easier, but it's crucial to prepare in advance. With these tips in mind, you'll be ready to get the most out of your online appointment.
Was this helpful?