Chronic Migraine: Your Experience Is as Unique as Your Fingerprint
Was this helpful?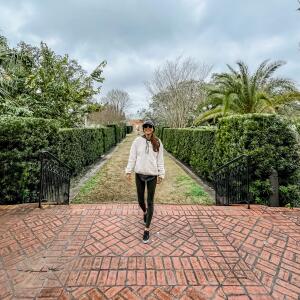 I clearly remember sitting in the waiting room at the headache clinic; I was 22 years old speaking with a woman in her mid-forties as she recounted her story of chronic migraine to me. She told me that despite years of aggressive treatment, including daily preventative medication, nerve blocks, and more, her attacks remained persistent and debilitating.
I had just been diagnosed with chronic migraine (CM) and was awaiting my first round of a new treatment. It was inconceivable to me that an intervention as intense as 31 injections around my head, neck, and shoulders might not work. I sat in my seat listening politely while fear coursed wildly through my system.
I hoped this woman was wrong, exaggerating, or had issues related to other conditions. I never could have appreciated, in that moment, the depth of pain in her migraine journey or anticipated the unique twists and turns that would soon unfold in mine.
I have now lived with chronic migraine for seven years and understand the devastating effects it can have in every area of a person's life, something I could not fathom when first diagnosed.
CM is defined as migraine-type pain for more than 15 days per month, with at least eight attack days, over more than three consecutive months. Unfortunately, the reality of life with CM is rarely that straightforward. Varied origins and different reactions to triggers, symptoms, and treatments make every CM story unique to the person living with the condition.
One of the most important lessons I have learned since my diagnosis is that every brain that experiences migraine is singularly unique. Once I stopped comparing myself to others and accepted that my migraine journey would not mirror anyone else's, my experience living with CM changed completely. This acceptance created a sense of well-being alongside managing daily pain, experimenting with treatments, and implementing a wide array of lifestyle modifications.
It can be discouraging while coping with the daily pain and disability of CM to watch others with the same diagnosis find relief from treatments and lifestyle changes that are ineffective for you. After years of relentlessly trying multiple types of daily preventative medications, injections, infusions, and other therapies without a significant benefit, it's all too easy to slip into comparing my migraine journey to others. By reminding myself that every brain has a "singular migraine fingerprint," I create space for self-compassion as I continue seeking what works for me.
Accepting this truth was a particularly painful lesson for my mother and I to learn. We knew migraine was a genetic disease, and because she experienced severe and frequent attacks as a young adult, when my own attacks began in my late teens, we naively assumed that my experience would be the same.
This false assumption led to tension and fear, when the tools that helped her did not work for me. I felt like I was doing something wrong when my attacks continued to increase in severity and frequency, despite diligent treatment. What we know today is that our brains experience the same disease in very different ways.
By becoming more informed about the variety of ways that migraine can present and the wide spectrum on which it exists, we developed a new respect for each other. We are now able to appreciate the challenges we share inside of our migraine diagnosis, while acknowledging the inherent differences in our migraine fingerprints.
Learning not to compare myself to others in my own winding, challenging journey with CM has allowed me to introduce acceptance and kindness into my experience. Finding the courage to believe that I have not found the combination of tools to effectively manage my migraine condition yet frees me from guilt and fear that I have failed or am at fault for the progression and intensity of my disease.
I have learned that speaking with courage about our individual migraine experiences and the unique path we each must carve for ourselves as we pursue a better quality of life is one of the most powerful actions in migraine advocacy. Every honest conversation about CM is an opportunity to bring the reality of this diagnosis out from behind the darkness of blackout curtains and into the light of understanding.
When your story doesn't mirror another's with the same diagnosis, you are not failing where they have succeeded. You are pushing forward to find what works for your unique body. And remember: you are charting your own path through migraine, but you are not alone.
Was this helpful?