Choosing the Right Migraine Prevention Treatment
Was this helpful?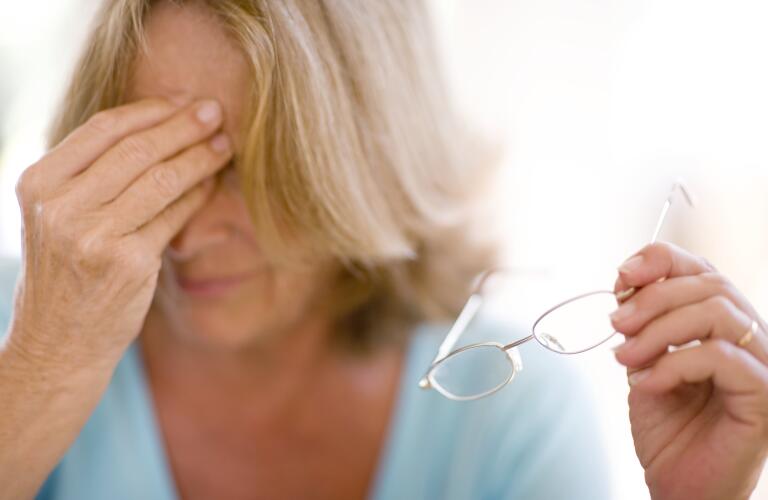 Excruciating headaches, nausea and vomiting, sensitivity to light and sound—if you suffer from migraines, you know how debilitating they can be. If you find you're battling migraines frequently or your migraines don't go away with medication, you might want to consider preventative treatments. With a growing number of options available, migraine prevention treatment aims to stop migraines before they start and decrease the severity of those you do have.
What medications are used to prevent migraines?
Several drugs have been approved for migraine prevention treatment. Your doctor will generally start you on a low dose, then slowly increase the amount until you reach a therapeutic level. Commonly prescribed medications include:
Anti-seizure medications: Some medications that are used to treat epilepsy are also effective in preventing migraines, presumably because of the way they affect your brain and nervous system. Topiramate (Topamax) and valproic acid are two frequently used examples. Dizziness, fatigue, and nausea are potential side effects.
Blood pressure medications: Beta blockers, a type of medication used to lower your blood pressure, help prevent migraines by altering the blood flow to your brain. They include propranolol (Inderal) and metoprolol (Lopressor). Lethargy or depression may be experienced as side effects. Another type of blood pressure medication called calcium channel blockers, such as verapamil, may also be used to stop migraines from occurring.
Antidepressants: Tricyclic antidepressants, such as amitriptyline (Elavil), affect the chemicals in your brain and can decrease the incidence of migraines. Selective serotonin reuptake inhibitors (SSRIs), like fluoxetine (Prozac), may help as well. Potential side effects include weight gain and decreased libido.
Botulinum neurotoxin (Botox) injections: If you have chronic migraines, meaning headaches more than 15 days every month, Botox injections may be an effective option. It's believed Botox stops the transmission of pain signals from your brain. You may need several injections around your head and neck, but they only need to be administered once every 12 weeks.
Calcitonin gene-related peptide (CGRP) monoclonal antibodies: Three new drugs were recently approved for migraine prevention— Erenumab-aooe (Aimovig), fremanezumab-vfrm (Ajovy) and galcanezumab-gnlm (Emgality). Given as a monthly injection into the fatty tissue under your skin, this type of treatment blocks a protein that causes pain and inflammation in your brain. It may be an option for those who have not seen improvement from other migraine prevention treatments.
Are there migraine prevention treatments that don't include prescription medication?
If you can't tolerate some migraine prevention medications or are trying to avoid medication altogether, don't despair. There are other methods you can try:
Non-pharmacologic therapies: Acupuncture, relaxation training, and biofeedback may help treat migraines and lower their incidence.
Supplements: Some evidence suggests magnesium supplements, coenzyme Q10, the vitamin riboflavin (B-2), and the herb feverfew can help prevent migraines. You should always talk to your doctor before starting any of these, however.
Neuromodulation devices: There are a few non-invasive devices on the market that may assist in treating migraines. The Cefaly device uses electrodes placed on your forehead that stimulate nerves in your brain. The single pulse transcranial magnetic stimulator (sTMS) is placed on the back of your head and delivers a magnetic charge to your brain. A prescription is still required for both devices.
How do I know which migration prevention treatment is right for me?
It's important to realize many of the medications used to prevent migraines require a few months to gain full effect, so it takes time to see if a particular treatment will work for you. Additionally, there may be some trial and error. Your doctor may need to adjust the dosing, start a new medication, or try a combination of treatments to sufficiently keep your migraines at bay.
Keep in mind that side effects and medication dosing will vary. It will ultimately be up to you to decide what works best for your lifestyle. But don't ever stop a medication abruptly or without consulting with your doctor; rebound migraines can develop if you stop taking some medications too quickly.
It may be a bit of a process to find the best migraine prevention methods for you, so have a little patience and take a team approach to your treatment. Migraine-free days may lie ahead.
Was this helpful?