PHYSICIAN VOICES

Advances in Migraine Prevention Medication

Was this helpful?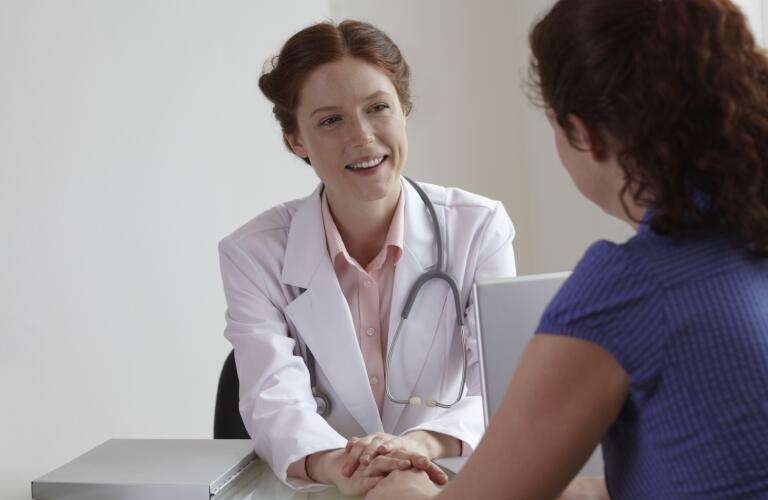 Migraine is a neurological disorder that affects 39 million Americans and about 10% of the world's population. It causes a wide variety of symptoms, the most common of which is headache.
Other symptoms include numbness, weakness, trouble seeing, trouble speaking, nausea, vomiting, and extreme sensitivity to light or sound. Up to 25% of those with migraine also experience a phenomenon called aura, which is a temporary neurological symptom involving distortions of sensation, vision, hearing, or smell that can occur with or without headache pain.
While we can't cure migraine—that is, we have no medications that completely prevent migraines from occurring—we can reduce the frequency, severity, and duration of migraine attacks. Until very recently, medications used for migraine prevention were not originally created to treat migraine specifically. However, in May 2018, the U.S. Food and Drug Administration (FDA) approved a new class of medications—the first of its kind to be developed specifically to target migraine—and this has given a renewed sense of hope to millions of people with migraine.
Headache specialists, neurologists, and other healthcare providers who treat migraine use a type of treatment called preventive medication in an effort to reduce migraine attack frequency, duration, and severity. These preventive treatments differ from acute (or 'as needed') treatments because they do not treat individual migraine attacks; instead, preventives are meant to be taken on a routine (usually daily) basis to help treat migraine over a longer period of time. For many years, preventive medications were always "borrowed" from other conditions. For example, beta blockers are a commonly prescribed preventive treatment for migraines and were originally developed to lower blood pressure. Other common medications used to prevent migraine include anti-seizure medications, antidepressants, and injections of onabotulinum toxin type A (Botox). While these medications can be very effective and can improve quality of life for many people with migraine, not everyone can tolerate these medications because of side effects. Other individuals have tried many of these medications for migraine preventive treatment but continue to have frequent and, oftentimes debilitating, migraine attacks.
In May of 2018, the FDA approved a new type of drug called a CGRP antagonist (it can be thought of as a type of "blocker"). CGRP stands for calcitonin gene-related peptide, and it has been shown to play a significant role in migraine. Research shows people who have migraine can have higher levels of CGRP in their body compared to people without migraine. Research has also shown that an injection of CGRP into the body of someone with migraine can trigger a migraine attack. Based on these discoveries, experts developed treatments which can stop CGRP from activating, either by "blocking" CGRP itself or its receptor (which is like a "docking station" it needs to attach to in order to become active). These CGRP "blockers" can essentially stop migraine attacks from developing in some people.
There are currently three CGRP antagonists out on the market. The first CGRP antagonist approved is called erenumab (Aimovig). The medication is self-injected once monthly. Another CGRP "blocker" called fremanezumab (Ajovy) recently joined erenumab on the market, and this drug can be injected by the patient or the doctor, either once a month or once every three months. The third is galcanezumab (Emgality) which is given by injection once every month.
Besides being the first preventive medications specifically created to treat migraine, another exciting aspect of these new treatments is that patients may see a benefit within the first few weeks of their first injection. With older preventive medications, patients may need to wait several weeks to months before they begin to see any change to their headaches. The exact benefits of these new treatments are not the same for every person, of course. Some patients get fewer headache days each month. Some have shorter durations of their migraine attacks, while others experience less severe migraine symptoms. It is also important to note, just as with other headache prevention treatments, there is no guarantee these new medications will work for everyone with migraine. We can't predict exactly how someone will react to these medications, but most individuals who try these treatments tolerate them well, with mild side effects, if any.
In terms of side effects, the most common issue patients experience with these drugs is a reaction at the injection site. Typically, that means there is some redness where the needle was inserted. A second potential side effect is constipation, but it's generally so mild that patients don't need medication to treat it. There's also the potential for temporary cold-like symptoms, including a stuffy nose, watery eyes, or feeling achy, but when these symptoms do occur, they're also generally mild. Rash is another potential side effect and individuals should inform their healthcare provider if they have a latex allergy, because a small part of the injector pen does contain latex and is pushed against the skin during injection. In general, the side effects for CGRP antagonists are manageable.
There are many different treatments for migraine. With the addition of medications that specifically target proteins that trigger migraine, the future of headache medicine is brighter than ever. Patients have so many options when it comes to migraine and headache treatment that I encourage everyone with headache to speak to their doctors and healthcare specialists so that they can learn more about treatments that may provide them relief.
Was this helpful?