6 Reasons Why You Should Use Telehealth for Chronic Migraine
Was this helpful?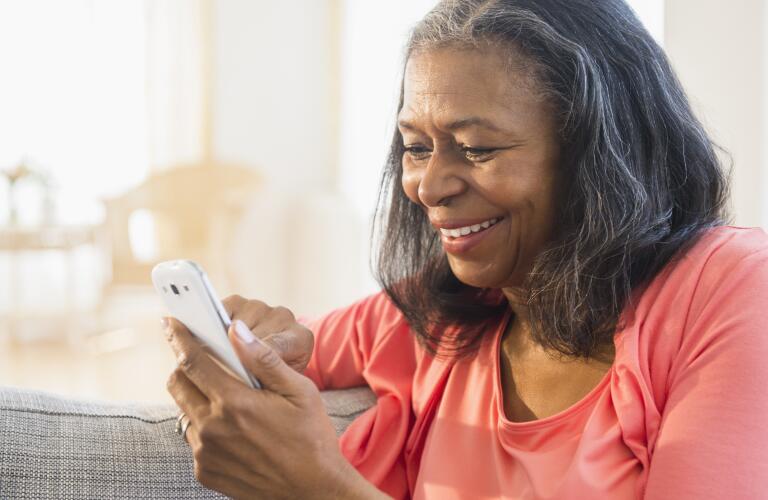 In the United States, between 3 and 5% of people live with chronic migraine. You may have chronic migraine if you have at least 15 headaches every month, with at least eight days of headaches with migraine symptoms.
Chronic migraine can dramatically interrupt your normal life and make it difficult to get to your doctor. Fortunately, there's a new option in treatment that many people have already enjoyed—telehealth, also known as telemedicine. If you're interested in this option, ask your doctor whether it could be included in your treatment plan.
Why You Should Use Telehealth for Chronic Migraine
Telehealth is becoming more popular every day. But you may wonder if telehealth can really be that beneficial, especially if you live with a condition like chronic migraine. If you're still on the fence, the following reasons to try telemedicine may help you make up your mind.
1. Telehealth is more convenient and comfortable.
One of the best—and most obvious—reasons to try telemedicine for migraine is that it's simply more convenient than going to your doctor's office. You don't have to worry about traveling, and because many doctors offer after-hours appointments, you may not need to take any time off work.
Your doctor may be able to provide the same services as if you came into the office. Many physicians use telehealth to stay connected with chronic migraine patients between in-person visits. It's easy to monitor your response to your treatment this way, and your doctor will likely be able to refill or write new prescriptions during your virtual doctor visit. Plus, you'll be able to discuss your symptoms and get answers to your questions without leaving home. That means you get to avoid migraine triggers like bright overhead lighting in waiting rooms, loud noises while traveling to the office, and other potential irritants.
2. Appointments may be made the same day.
Doctors often offer same-day appointments for chronic migraine treatment online. Of course, this depends on your doctor's availability, but there's a good chance you can make an appointment and see your doctor all within 24 hours. Compare that to in-office visits, which usually need to be scheduled weeks in advance of your actual appointment.
3. Telehealth may be cheaper.
Saving money is always a good thing, and telemedicine for migraine treatment may help you do just that. Telehealth appointments are often less expensive than a regular visit to your doctor. Plus, many insurance companies now pay for at least a portion of telehealth services. You can check with your insurance company to see just how much you could save.
4. Telehealth helps you socially distance.
Most people conduct virtual doctor visits from the privacy of their own homes, which dramatically limits exposure to infectious diseases like COVID-19. Even in the era of social distancing, telemedicine for migraines helps you stay connected with your healthcare team.
5. Family members or friends can still be there.
Family members or close friends may need to accompany you to in-office doctors' visits, especially if you're having severe symptoms or need to avoid migraine triggers. With telehealth, it's still possible for another person to be in the room with you, helping you communicate with your doctor. Having another person there can also help you remember questions or concerns you want to discuss.
6. Your relationship with your doctor may improve.
Research shows most people think telehealth is just as effective—if not more so—than traditional doctor's office visits. Because there are usually less distractions during a virtual visit, your doctor will likely have more time to talk with you and get to the root of your migraine issues. This can help strengthen your relationship with your doctor, since you may not be able to have this kind of connection in an office environment.
Telemedicine for chronic migraine patients continues to grow in popularity. If you're interested in this option, find out whether your doctor offers their services online. Then, ask whether this option could become a part of your personalized treatment plan.
Was this helpful?