5 Telehealth Mistakes You Can Make With Chronic Migraine
Was this helpful?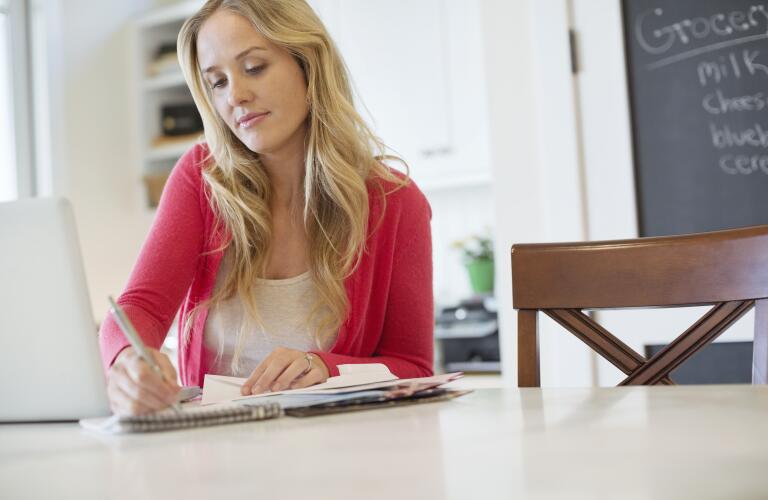 If you're among the 3 to 5% of people in the United States who live with chronic migraine, you already know how difficult it can be to manage the condition. An important part of migraine treatment includes regular visits with your doctor, but COVID-19 has made this difficult for many. Fortunately, some aspects of chronic migraine treatment have moved online as telehealth becomes more popular.
Telehealth, which is also known as telemedicine, uses the latest telecommunication technologies to help you stay connected with healthcare professionals. With your computer or smartphone, you may be able to continue your regular treatment regimen without interruption, even during major events like the COVID-19 pandemic.
For many, telehealth offers greater convenience at lower cost, and your relationship with your doctor may even get better using this approach to treatment. But it's still possible to make telehealth mistakes that can make reaching your treatment goals difficult. Fortunately, taking a little extra time to prepare for your virtual doctor visit can help you avoid these common mistakes and make the most out of your time with your doctor.
In most cases, doctors use the Internet to connect with their patients for telehealth appointments. And whether you use your smartphone or your computer, it's a good idea to first check your equipment to make sure everything's in working order. Ensure that whatever device you use is either plugged in or fully charged—and also be sure your internet connection is stable and strong. Checking your equipment before your visit is the best way to prevent unexpected interruptions so both you and your doctor communicate clearly and understand each other..
Your life is undoubtedly busy, and because of this, it can be hard to remember everything you want to talk to your doctor about. That's why it's a good idea to write down your questions or concerns before your telehealth appointment. Be sure to note anything you want to discuss, such as medication options, alternative migraine treatments, or lifestyle changes you're interested in trying. It can also be very helpful to take notes as you talk to your doctor—these notes can help you later remember changes to your treatment plan which may help manage your symptoms better.
It can also be a great idea to have a close friend or family member sit in on your virtual doctor visit. People who are close to you often notice particular symptoms or problems you may overlook, and they can share that information with your doctor. Having another person with you is also a great way to be sure you don't miss any information your doctor shares, since they can remind you of what your doctor says later.
You might think your insurance company won't cover the cost of a telehealth appointment, but it's likely that they will cover at least part of it. Many health insurance companies are paying for virtual doctor visits in efforts to help their customers stay healthy during the global pandemic. Your insurance company may even encourage telehealth appointments, since they generally cost less compared to regular office visits. The only way to know if you'll be able to save some money is by confirming with your insurance company before your visit.
As you may already know, preventative care is a large part of chronic migraine treatment, and that usually means regular check-ins with your doctor. Skipping telehealth appointments can be a huge mistake, since your doctor won't know the current status of your headaches and whether or not your treatment plan is working. Be sure to make all your scheduled appointments so your treatment plan can be as up-to-date as possible.
Telehealth for migraine treatment is a great option for many. Taking action to avoid common telehealth mistakes helps you get the most out of your visit and may even make it easier to manage chronic migraine.
Was this helpful?