3 Ways Telehealth for Chronic Migraine Can Simplify Your Life
Was this helpful?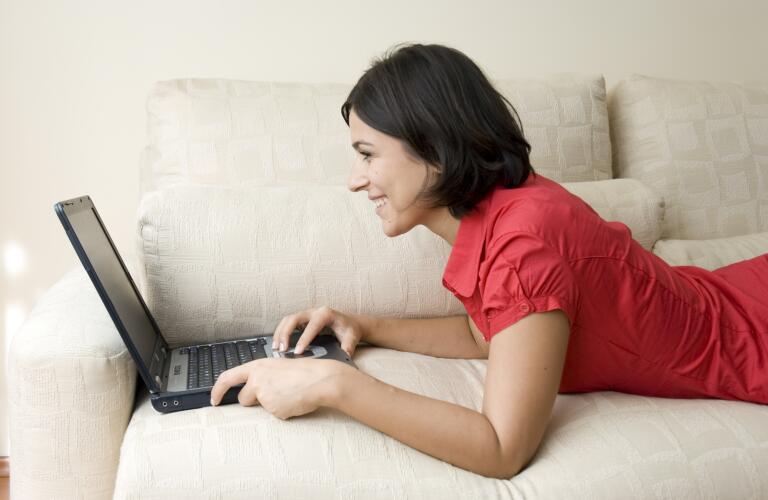 Chronic migraine, by its very nature, can seem like it takes over your life. By definition, chronic migraine is a condition in which you experience migraine attacks at least 15 days out of the month. As a result, you spend significant amounts of time coping and trying to manage them so you can still carry out your activities of daily living. But telehealth can help you manage by reducing some of the hassle. Research has even shown telehealth can be just as effective as in-person care for managing chronic migraine. Learn more about these and other benefits of telehealth for chronic migraine.
1. You don't have to leave home.
One of the key benefits of telehealth for chronic migraine management: you'll spend less time in a doctor's office. You and your doctor can connect with the aid of technology like video conferencing programs. Instead of driving or taking public transportation to your doctor's office, you open your laptop or turn on your tablet. No driving, no parking, no sitting in a waiting room. You don't have to take as much time off from work, your family, or your other pursuits to take care of your own health.
A telehealth visit from the comfort of your home can have another benefit that you might not realize. Strong smells and bright lights trigger migraines in some people. If you're one of them, a brightly-lit waiting room in a medical office or strong antiseptic smells in an exam room could potentially bring on a migraine–or cause you to feel nauseated and weak. With a telemedicine appointment, you don't have to worry about that.
Plus, you won't be exposed to any other germs that might be floating around in a waiting room, a concern that may increase during cold and flu season.
2. Telehealth is effective in managing chronic migraine.
Your priority is getting the best possible care for your chronic migraines. But if you've never used telehealth before, you may have questions about how well your doctor can address your concerns if you're not physically in front of them.
Here's some good news: telehealth is very effective for this purpose. Research shows telehealth can be just as effective as in-person care for managing headaches, including chronic migraine. And if you think about it, it makes sense. You still have an opportunity to speak directly to your doctor and discuss your concerns. You can talk about the frequency and severity of your migraines, as well as any changes that have occurred. You can also discuss your treatment. If you feel your medication is no longer working as well as it once did, this is your chance to discuss that with your doctor. Or if you're experiencing side effects to your meds, that's another issue you should raise.
Consider this, too: many people don't live close to a medical center with a migraine specialist. They either have to settle for someone closer to home whose expertise might not include chronic migraine, or they may have to travel a long distance to see an expert, which can be both time-consuming and expensive. Telehealth improves their access to a healthcare professional with specific expertise in diagnosing and treating chronic migraine. If you live in an area without a chronic migraine expert close by, telehealth could be a saving grace for you.
3. You may find it easier to manage follow-up appointments.
Many people with chronic migraine need to schedule regular appointments with their doctor. You, too, could simply schedule telehealth visits to meet your need for follow-up care. Check with your doctor to ask about the possibility. It might be easier to fit those follow-up telehealth appointments into your schedule since they don't require travel time. Prevent surprises. Be sure to contact your health insurance plan to confirm eligibility for telehealth coverage.
True, you may still need to see your doctor in the office from time to time. For example, if you receive injections of onabotulinumtoxin A (Botox) to prevent migraines from occurring, you'll still need to make an appearance in the office about every three months. Or if you need monthly injections of a newer drug like erenumab (Aimovig), galcanezumab (Emgality) or fremanezumab (Ajovy), which are calcitonin gene-related peptide (CGRP) monoclonal antibodies, you'll have to make an appointment in the office, too. But your doctor may be able to follow up with you via telehealth in between those appointments to make sure everything's going well.
Many people discover they like the convenience of telehealth appointments for their chronic migraine. But if you prefer to see your doctor in person–or see your doctor in person more often–speak up and let them know.
Was this helpful?