Stress Facts
Was this helpful?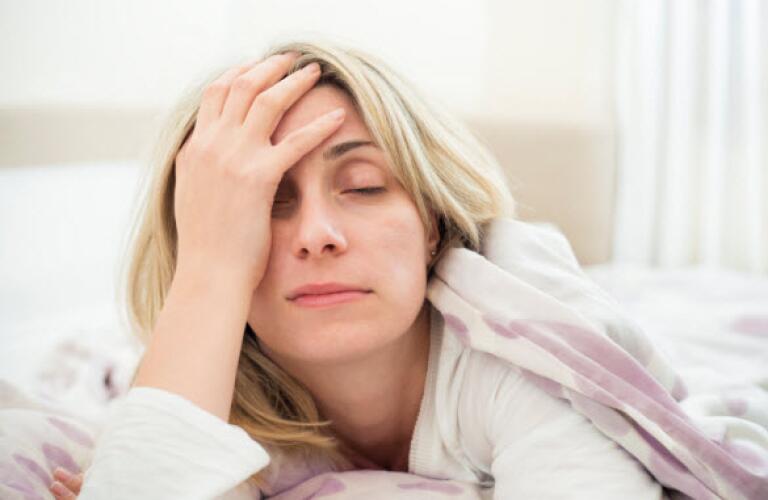 Stress is your body's natural reaction to any kind of demand that disrupts life as usual. It can produce physical, mental, and emotional symptoms that can affect any part of the body. Stress is often caused by some type of change or pressure in your life. Stress can come from good things, such as an upcoming wedding, or bad things, such as debt or legal problems. A survey published by the American Psychological Association found that stress is a major issue in the U.S. Here are some of the key findings:
The majority of Americans live with either a moderate or high level of stress each day.

Money (80%) and work (72%) are the leading causes of stress for Americans.

Almost half of all Americans say that stress has had a negative effect on both their personal and professional lives. Only about one-third, however, believe they are doing an excellent or very good job of managing their stress.
Stress can cause many physical ailments, including headache, sleep disorders, backache, fatigue, irritability, depression, anxiety, upset stomach, and high blood pressure, according to the American Institute of Stress. Your genes and early childhood experiences, such as child abuse or neglect, can affect how you handle stressful situations.
No one can avoid all stress—and a certain amount actually is good for you. It helps you react quickly and can be an effective motivator. But it's best to keep unhealthy levels in check. These strategies can help you reduce and manage your stressors:
Make a list of situations or issues that cause your stress. Then you can try to avoid those situations or handle them differently in the future.

Exercise every day, if possible. Aerobic workouts—such as walking, cycling, swimming, or running—can help release pent-up frustrations while producing endorphins, brain chemicals that help counteract stress.

Learn how to relax. Try deep-breathing exercises, meditation, yoga, or listening to relaxation tapes.

Get enough sleep. Stress can make it difficult to get a good night's rest. This may lead to fatigue and a reduced ability to cope.

Avoid relying on alcohol and drugs. Using them to unwind only masks symptoms and can worsen stress.

Build loving relationships and supportive networks. The warmth of human connection to friends, neighbors, and coworkers is a great cure for stress.

Count your blessings. Keep a gratitude journal or set aside a few minutes every evening to reflect on the positive things in your life.
You may not always be able to handle stress on your own. Chronic stress occurs when a person feels trapped in a grinding routine of never-ending troubles. It can arise from situations that create ongoing challenges for a long period of time, such as a dysfunctional relationship, being unhappy at a job, or caring for a loved one with a chronic medical condition. When stress becomes chronic, people don't know when or whether the challenge will ever end. Over time, chronic stress can wear a person down both physically and mentally, damaging the body and contributing to or aggravating many serious conditions.
In addition to lifestyle changes, treating chronic stress may require professional counseling to resolve inner conflicts and problems. If you're often depressed, drink more alcohol than you should, or suspect you might have chronic stress, you could be at the point where you need outside support—especially if your family is affected by your behavior. Talk with your health care provider.

Was this helpful?