Understanding Stress and How to Treat It
Was this helpful?
Stress is a mental or physical reaction to threats, danger, life changes, and everyday challenges. It is normal to experience stress from time to time. Your brain activates the "fight-or-flight" response, which prepares your body for an emergency. While stress is not an illness, excessive stress can lead to anxiety and other psychological or cognitive problems. This means that stress is something to manage, just like high blood pressure. Stress management may involve changing a lifestyle habit, developing coping skills, and avoiding stressful situations.
If you feel stress is interfering with your daily activities, a mental health professional can help you identify triggers and suggest positive behavioral changes to manage stress levels.
This article defines stress and how it affects the body. It also explores steps you can take to reduce stress, when to see a doctor or therapist, and treatment options for stress.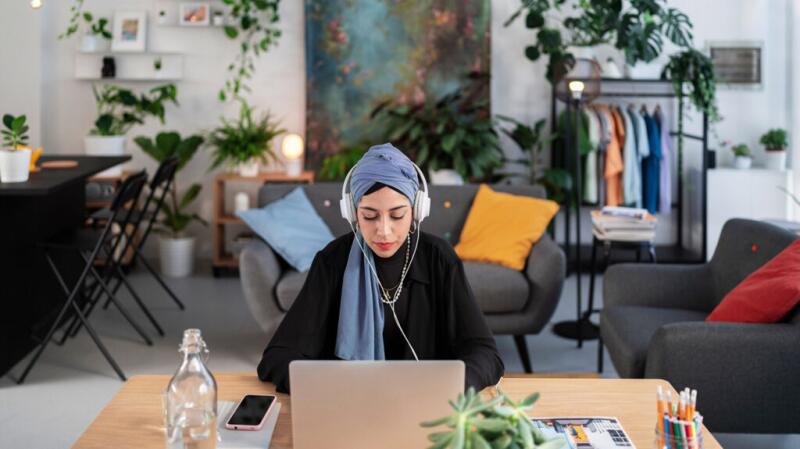 Stress is the way our bodies respond to an external cause. The fight-or-flight response allows the body to prepare in case of an emergency. Short-term activation of the response can be very helpful in dealing with brief periods of stress.
As part of the fight-or-flight response, your adrenal glands increase the secretion of cortisol and adrenaline, among other substances. This has the following effects:
raising the heart rate and blood pressure
constricting blood vessels, including those of the heart
narrowing the airways
interfering with the digestive system
increasing alertness
increasing the amount of glucose (sugar) in the blood
Once the crisis has passed, adrenal secretion of stress hormones returns to usual levels. Excessive or chronic stress, however, can lead to overexposure to the stress hormones as part of the fight-or-flight response. This can increase the risk of heart disease, diabetes, and other conditions.
A recent study by the American Psychological Association (APA) found the main source of stress for Americans, from the years 2019–2021, was work, followed by money, and the economy.
A serious form of stress is post-traumatic stress disorder (PTSD). A person who has experienced or witnessed a dangerous event can develop it and may need psychotherapy or medication as treatment.
The Diagnostic and Statistical Manual of Mental Disorders, 5th edition (DSM-5) categorizes trauma and stress-related disorders under the same classification. While stress is not an illness, ongoing stress can cause significant health problems.
Do men and women deal with stress differently? Find out here.
There are multiple levels of stress. Some of these are:
Acute stress: This is an immediate, short-term stress reaction. The body increases heart rate and blood pressure. You may feel anxious or irritable during the stressful event. Common examples include public speaking, arguing with someone, and being stuck in traffic. You may also feel a thrill or exhilaration with acute stress.
Episodic acute stress: This is when stressful events occur frequently. People who tend to take on too much or have others put too much on them may experience episodic acute stress.
Chronic stress: This is always present at some level. It is not as obvious as acute stress, but it can be more dangerous. When stress persists, the body gradually makes changes as it adapts to stress hormones. This can lead to physical problems, including high blood pressure, chronic pain, and depression. Chronic stress results from life situations that seem unending. Examples include a traumatic childhood, unhappy marriage, or financial difficulties.
All forms of stress can lead to destructive coping strategies, such as excessive drinking and other potentially harmful behaviors.
The symptoms of stress vary by type of stress. They include physical, psychological, and neurological signs and symptoms.
Psychological and behavioral signs of stress
Signs and symptoms can include:
anger or hostility
anxiety, agitation, or irritability
changes in mood and behavior
concentration or attention difficulties
heightened arousal or awareness
Physical signs and symptoms of stress
Signs and symptoms can include:
abdominal pain or cramping
appetite or weight changes
change in bowel habits
hives, rash, or other skin conditions
difficulty sleeping
Learn more about the link between eczema, anxiety, and stress here.
It can be hard to know when stress is affecting your life and body in a negative way. If you recognize stress and cannot seem to manage it on your own, make an appointment with your primary care doctor. You could also seek counsel from a mental health professional.
See a doctor promptly when you feel any of the following:
inability to function at work, school, home, or in social situations
panic that triggers dizziness, racing heart, or fast breathing
repetitive memories of a traumatic event
uncontrollable fears
Chronic stress is linked to cardiovascular events, including stroke and heart disease. Call 911 or go to your nearest emergency department if you have any of the following heart attack symptoms:
chest, jaw, or back pain
pain that radiates to your shoulder or down your arm
nausea, sweating, or dizziness
sudden difficulty speaking or understanding speech
sudden trouble seeing
Call 911 or go to the nearest emergency room if you or a companion is experiencing suicidal thoughts or thoughts of hurting someone else. You are not alone — stress can have a profound effect on anyone.
The National Suicide Prevention Lifeline is another option. It is available 24 hours per day at 800-273-8255. People with hearing loss can dial 711 then 800-273-8255.
While stress is a response to an external cause or trigger, anxiety is your internal reaction to stress. With stress, your hormone levels go back to their standard levels once the stressor is resolved. Anxiety persists even when there is no danger or stressful event present.
A mental health professional can help you identify stress responses and coping mechanisms so that stress does not lead to anxiety. Through cognitive behavioral therapy (CBT), a type of "talk therapy," you can learn how to respond to an event you perceive as stressful or that makes you anxious.
The conditions and situations that cause stress differ between people. Something that stresses you out may not bother your friend and vice versa. Genetic, environmental, and developmental factors affect how a person responds and adapts to stress. Many of these factors can start at a young age, possibly as early as the prenatal period.
Stress can occur as a response to experiencing or witnessing:
everyday challenges, such as finances, work, traffic, and relationships
significant life events, such as job loss or divorce
acute or chronic medical illness
perceived threats or danger
disaster
trauma
Depending on your symptoms and physical health, your doctor may run blood tests to rule out medical conditions. If there is no medical cause for your symptoms, diagnosing stress involves a conversation between you and your healthcare professional. This person will help you identify triggers and talk with you about treatment options.
Your doctor may ask the following questions:
Can you describe your symptoms?
Do they interfere with your enjoyment of life?
How long have you been experiencing them? Do they come and go?
What kind of support system do you have?
Are you able to reduce your stress level? What works?
How many hours do you sleep per day?
Have you ever been diagnosed with a medical or mental health condition?
Are you taking any medications?
Are you using alcohol or illicit drugs?
If you are experiencing palpitations or a rapid heartbeat, your doctor may use a stress test to find out if symptoms are related to your heart function.
The goal of treating stress is to:
reduce your symptoms
identify what stresses you
discover ways you can change your reaction or adapt to the events
The specific steps to reach these goals depend on how stress is affecting your daily life. These steps include self-care, counseling, and medication. Here is a summary of stress management and tips for relief:
Self-care and lifestyle changes
Your lifestyle and how you take care of yourself can influence your stress level. This is true for all types of stress. If you are seeing a therapist or taking medication to help manage stress, taking good care of yourself can enhance your treatment.
Consider these stress management techniques:
Do something you like: Set time on your calendar each day or week to spend time doing something enjoyable. This could be a hobby or an activity, such as watching a movie, reading a book, or taking a class.
Avoid unnecessary stressful situations and events: Examples of this include limiting social media and not driving during rush hour if possible.
Work on a new state of mind: Let go of things that you cannot change or are not worth your time or effort. Strive for positive self-talk. Smile more and politely say "no" to obligations that are not essential. Find ways to organize your time. A counselor can help you with this.
Learn healthy ways to unwind: Consider what relaxes you — a warm bath, listening to music, getting a massage, or meditating are examples. Deep breathing exercises, yoga, and Tai Chi may also help.
Start with small problems: When you look at your day ahead, break it down into tasks. Take on the small things first, then move on to bigger challenges.
Get your heart pumping: Physical activity is one of the best ways to manage stress. It releases hormones and brain chemicals that counteract the stress response. It also promotes sleep and other physical benefits.
Refuel your body and brain: Do not skip meals or sleep less when you feel stressed, as this behavior can, in turn, reduce your ability to cope and lead to more stress. Instead, eat nutritiously and limit caffeine, alcohol, and tobacco. Get at least 7 hours of sleep per day. If you are struggling with sleep, talk with your doctor about ways to improve it.
Spend time on your relationships: Social interaction, like exercise, benefits mental health. Talking about your stress with a trusted friend or family member can help. Interacting with others or volunteering in your community can also have positive effects.
Find out what foods can help relieve stress here.
When stress or anxiety affect your daily tasks, prescription medications can be a viable option. Some medications for stress are also prescribed for depression. These include:
Selective serotonin reuptake inhibitors (SSRIs): These medications include fluoxetine (Prozac, Selfemra) and sertraline (Zoloft).
Serotonin-norepinephrine reuptake inhibitors (SNRIs): These medications include venlafaxine (Effexor XR) and duloxetine (Cymbalta).
Tricyclic antidepressants: These medications include amitriptyline (Elavil) and imipramine (Tofranil).
Sedatives: These medications include the benzodiazepine, alprazolam (Xanax).
There are many therapy options to manage stress-related symptoms. Every person is different and your doctor or therapist can help you find a type of therapy that fits your personal preferences and situation. For example, if the stress involves members of your family, you may want to explore family-based therapy.
CBT is an effective type of talk therapy for stress management, including people with PTSD. CBT focuses on how a person's thoughts and beliefs affect their actions, emotions, and behaviors.
Other therapy options include:
According to the APA, complications of prolonged or frequent stress include:
gastrointestinal conditions
suppression of the immune system, which can lead to increased risk of infections
pain syndromes
depression
substance use disorder
Other complications associated with frequent stress include sleep difficulties and skin conditions, including hives and stress rashes.
What is the link between stress and digestive disorders? Find out here.
A person who experiences stress has a good outlook when they can manage it in positive and productive ways, whether that is through self-care, medication, or counseling.
Left untreated, episodic acute stress and chronic stress can lead to complications, such as depression, substance use disorder, and heart disease.
Stress is the body's standard response to a situation or event that the brain perceives as a threat. Stress can also happen following positive events, such as taking a new job or other significant life changes. The response may be sudden and brief or long lasting. Many factors, such as the person's genetics and history, play a role in how a person reacts to such an event.
Some people thrive on and seek out stressful events, but long-term stress is not good for the body. If you cannot manage your stress or do not know why you experience symptoms of stress, a mental health professional may be able to help you. Self-care, lifestyle changes, medication, and counseling are all effective ways to manage stress rather than it managing you.
Was this helpful?