Mental Health Tips Following a Celebrity Suicide
Was this helpful?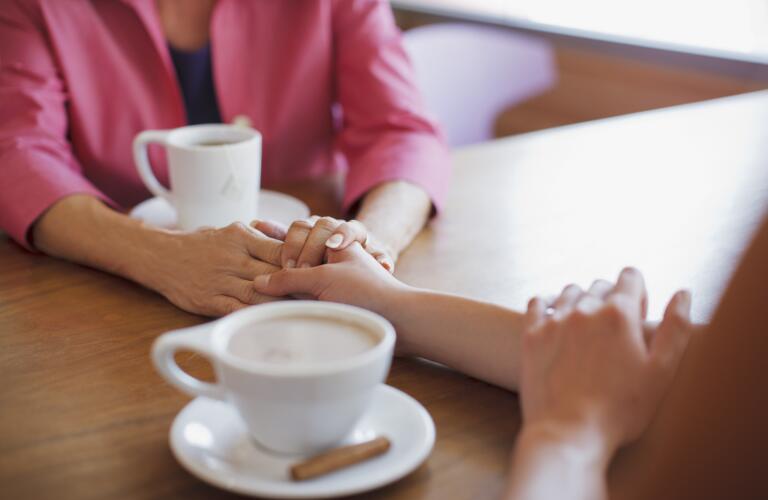 In the past, suicide was a subject rarely discussed. When a family experienced a suicide loss, it was kept quiet. A suicide death might result in whispers and speculation, but it was never talked about in public. Today, suicide, and mental health in general, have moved from taboo topics to front page news, particularly when a celebrity chooses to die by suicide.
While it is important to bring the subject of suicide out of the shadows and work to prevent it, media coverage of celebrity suicides may increase the risk of suicide for those battling anxiety and depression and cause concern for their families. It can also intensify grief for suicide survivors (those who have lost a loved one to suicide).
Here are some ways to care for yourself or a loved one in the time following a prominent suicide.
Maintain Good Mental Health Despite Media Coverage of Suicide
Often, a contagious nature seems to surround suicide, as if choosing suicide gives others permission to do the same. This is especially true with a celebrity suicide because people think to themselves, "If they had so much to live for and chose suicide then I can too." Resist this thought pattern. Your life is important and your problems are temporary, even if they feel overwhelming right now. Others love you and are concerned about you. No one benefits from suicide.
If you are having suicidal thoughts or are disturbed by all the talk of suicide, do the following:
Take a break from social media and news coverage of suicides.
Continue to take all medication as prescribed.
Avoid the use of alcohol and other depressants.
Do not isolate yourself.
Schedule an appointment with a counselor or therapist to discuss your feelings.
Avoid allowing someone else's actions to determine yours.
Call a suicide hotline such as the National Suicide Prevention Lifeline at 1-800-273-8255 (1-800-273-TALK).
What You Can Do to Help Someone Who Is Suicidal
When a celebrity suicide happens, it's normal to have concerns for a friend or family member who deals with anxiety and depression, or other mental health issues, particularly if they have been suicidal in the past.
Here are ways to respond if you have concerns that media coverage of celebrity suicides has put a family member or friend at increased risk for suicide:
Familiarize yourself with suicide warning signs.
Talk honestly to the person, stating your concern. Often, people mistakenly believe this will plant the idea of suicide, but this is not the case.
Ask questions that allow for a response other than yes or no.
Encourage expression of feelings.
Suggest talking to a counselor and offer to make the appointment and provide transportation.
Utilize a listing of suicide prevention hotlines by state at Suicide.org.
Realize your limitations and get immediate help by calling 911 or take the person to the emergency department of the local hospital.
Whether high profile or the person next door, any suicide is a tragedy. If you have experienced this type of loss, you know the unique and complicated grief suicide survivors experience. Media coverage of celebrity suicide brings intense emotions and reopens old wounds for survivors of suicide. At the same time, it provides opportunities for open discussion about a topic once avoided.
Suicide prevention is possible through awareness and dialogue. Take time to learn, support and encourage. Your involvement may save a life.
Was this helpful?