4 Reasons to See a Therapist
Seeing a therapist is not just for people with a serious mental health issue. Talk therapy—or psychotherapy—can help anyone who feels overwhelmed by emotions or life events. A mental health therapist can help you get through tough times.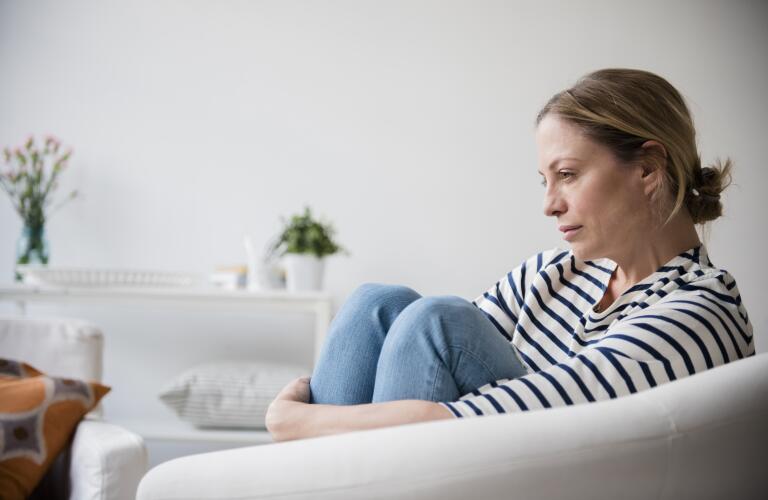 Therapists are licensed and trained mental health professionals. They use talk therapy to help you change unhealthy emotions, thoughts and behaviors. Someone who is depressed or anxious could benefit from seeing a therapist. So could someone going through stressful life changes. A therapist also can help people who have a health condition such as bipolar disorder, eating disorders, or PTSD (post-traumatic stress disorder). Substance abuse is another reason to see a therapist.
However, you don't have to have a diagnosed mental health disorder to benefit from seeing a therapist. Counseling from a therapist can help in lots of situations.
Overwhelming helplessness or sadness could be symptoms of depression. Treatments for depression include both psychotherapy or medication. Often, the best treatment is a combination of therapy and medication. Watch for these warning signs of depression:
changes in your sleep or appetite
extreme sadness, hopelessness or guilt
loss of interest or pleasure in things you've always enjoyed
loss of energy
thoughts of harming yourself

Overwhelming worry or anxiety could be symptoms of an anxiety disorder. Like depression, treatments for anxiety disorder include medication as well as psychotherapy. Worry and anxiety are a normal part of life, but if they last for a few months, you may need help from a therapist. Other warning signs include:
Many situations can make managing your daily life seem overwhelming. For instance, you might be coping with a serious illness, having relationship problems, struggling after losing your job, or dealing with the death or serious illness of a loved one. Psychotherapy can help you cope. It can help you make good decisions until life becomes manageable again.
Psychotherapy is part of the treatment for many common mental health disorders. It plays a major role in helping people get better who have:
Bipolar disorder. Warning signs include mood swings. You may go from being extremely happy and energetic to being extremely sad and feeling hopeless. You may also have periods of being very irritable and compulsive.

Eating disorder. These disorders are more common in women, but they do occur in men, too. A danger sign for one type is avoiding food to the point you become dangerously thin. Another sign of an eating disorder can be bingeing on food and then forcing yourself to vomit. Bingeing on food to the point you become very overweight is also a warning sign.

PTSD. Warning signs come after a traumatic or dangerous event or period in your life. You may have unpleasant flashbacks and nightmares. You may need to avoid anything that makes you think about the event.

Substance use disorder. Warning signs include not being able to control drug or alcohol use. You may be unable to stop using, even though it's causing problems in your life. Psychotherapy may help you control emotions, thoughts or behaviors that interfere with your ability to live your life. The counseling may be short-term or long-term. It can take place in one-on-one sessions or in a group setting. It might also include relaxation techniques, meditation, and stress reduction.

Was this helpful?