3 Steps to Take If You Think Someone May Be Suicidal
Was this helpful?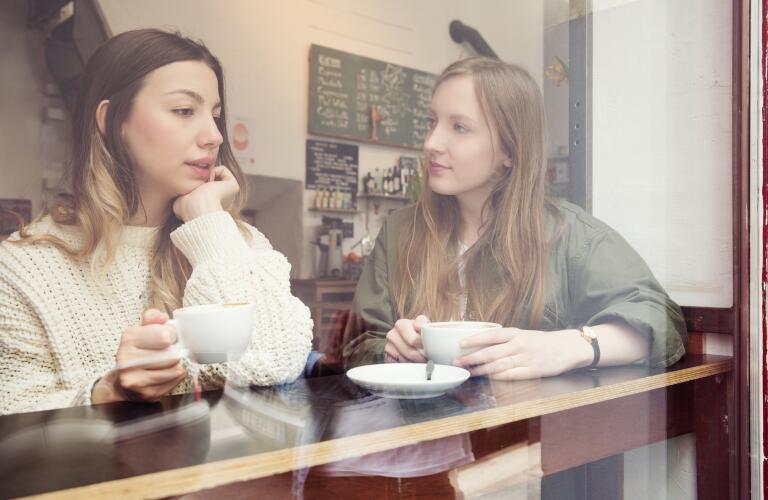 Many times we hold people at arm's length because we don't want to get involved or we feel their personal lives are none of our business. Intruding onto another's private concerns could be considered offensive—it might jeopardize a relationship. For similar reasons we may shy away from reaching out to someone we believe is having suicidal thoughts because we're afraid something we say or do will push the person to act on those thoughts.
However, confronting someone you suspect is struggling with suicidal thoughts, and expressing your concern, will not plant the idea of attempting suicide in that person's mind. Often, those who are suicidal have been sending a silent cry for help with self-destructive, risk-taking behaviors, hoping someone will care enough to notice the pain and hopelessness they are experiencing and talk to them about their situation. Here's what to do if you sense someone close to you is considering suicide.
Understand Suicide Risk Factors
Several factors predispose a person to consider, attempt, or complete suicide. Knowing these risk factors increases the awareness of those who are concerned about a friend or relative and may help to prevent suicide.
Family history of suicide

History of mental health issues

Drug and alcohol use and abuse

Access to lethal options

Obvious depression

Previous suicide attempts

Feelings of hopelessness or helplessness

Intense, prolonged physical or emotional pain

History of some sort of trauma or of being abused

Some type of loss: job, relationship, financial

Tendency toward aggression or impulsiveness

Exposure to others (in person or online) who have chosen to die by suicide

Engaging in extreme risk-taking behaviors, such as high-speed driving or walking on a bridge railing
Watch for Warning Signs Someone Is Considering Suicide
Knowing suicidal behaviors and statements equips you to help a suicidal person. Look for these warning signs:
Extreme mood swings

Anxiety, irritability, rage

Talking about feeling trapped

Formulating a suicide plan

Loss of interest in favorite activities

Giving away prized possessions

Mentioning being a burden to others

Contacting people to tell them goodbye

Talking openly about suicide or wanting to die

Making a will or putting business matters in order

Saying their situation is hopeless and there is no reason to live

Withdrawing from social interaction with family and friends

Change in eating and sleeping patterns—increase or decrease

Making statements like "You'll be better off without me"
Take Action to Prevent Suicide
Your expression of care and concern may be all that is necessary to cause someone who is suicidal to reverse the course they are on and choose life rather than death. In educating yourself about suicidal tendencies, behaviors, and thoughts, you learn how to help a suicidal person and serve as a potential lifeline.
However, if you feel the threat of suicide is imminent, don't wait. Call a suicide intervention helpline, such as the National Suicide Prevention Lifeline at 1-800-273-TALK (8255), or your local police department for immediate assistance in dealing with the situation. Your awareness and action can prevent suicide.
Was this helpful?