PATIENT VOICES

Facing My Melanoma Diagnosis

Was this helpful?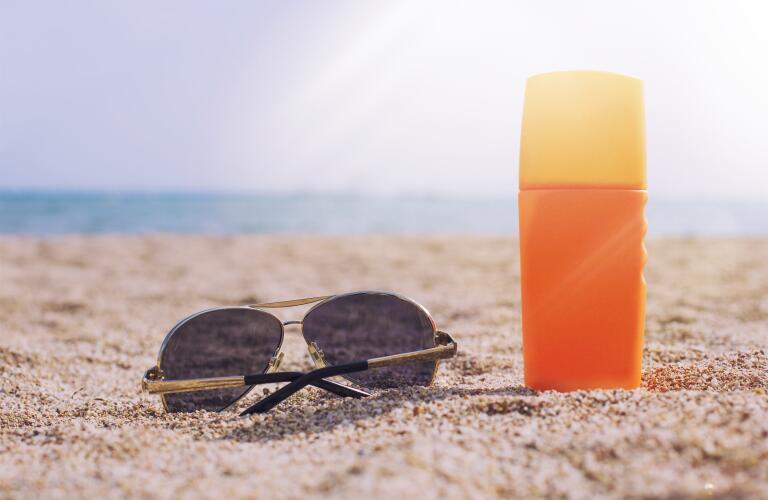 The author has requested using her first name only.
When my dermatologist told me she thought I might have melanoma, a kind of skin cancer, I was skeptical. I thought she was either being overly cautious or trying to make money off having me pay for tests. In reality she was neither of those things, and I'm now so grateful I ended up taking her advice.
I'm from South Florida originally, so growing up I spent a lot of time outside in the sun. When I moved to Atlanta, a less extreme climate, for nine years I only went back to Florida for visits and, while there, didn't think much about skin care. But once I moved back to my hometown of Miami, I started going regularly to my doctor for routine skin checkups. Because skin cancer and skin treatments in general are so prevalent in South Florida, it's common for people to go regularly to their dermatologist.
During the first two years of living in Miami, my periodic appointments didn't reveal anything unusual. But in my third year, my dermatologist said she saw some discoloration on my forearm and leg that looked like melanoma. She said symptoms of melanoma include growth on the skin, discoloration, or growth on an existing mole. Unable to see what she was pointing to, I honestly didn't quite believe her at first and challenged her assessment.
Her response was that this was like an artist examining a painting versus someone looking at a piece who knows nothing about art. She saw techniques and brushstrokes, the dermatologist said, but all I could see was a pretty picture. She convinced me to get a screening done for melanoma and that same afternoon I was able to get an appointment.
Four days later the dermatologist called me and said the biopsy results came back positive for melanoma. Driving at the time, I had to pull over to process the news. Despite her warning, getting diagnosed with cancer was the last thing I expected. Gathering myself, I called some friends and did some quick research on the plastic surgeon she recommended I see to remove the spots. This physician specialized in dermatological surgery and I was able to get in that very day to have the two spots removed.
I immediately really connected with the surgeon who performed the procedure. She seemed knowledgeable, compassionate and experienced in handling cases like mine. She was able to successfully remove the two areas my dermatologist had identified. They both had clean edges, meaning there weren't any cancer cells left behind in those spots. She did, however, suggest I go in for a more comprehensive screening, so I got a total body scan from the University of Miami Sylvester Comprehensive Cancer Center.
The body scan revealed early stage melanoma in several other places on my skin, and it was then I realized that getting regular screenings for melanoma was going to be an inescapable part of my reality going forward. One of the specialists I saw through the University of Miami explained that getting melanoma was in part a result of not understanding my own heritage and genetics at a young age. I'm a fair-skinned woman of Irish descent who grew up using baby oil to get tan. The sun damage caused in those earlier years is something I'll now be dealing with the rest of my life.
To make sure I catch potential signs of melanoma before they become too advanced, I now regularly check my body for any discoloration or new growth. If I see something that looks suspicious, I take a picture of the spot, write it down, and make sure I bring the photo in to my next check-up to show the doctors. I have confidence in the team I work with, but even they can't catch everything with a disease that can manifest as subtly as melanoma.
For anyone else who lives in a sunny climate like mine or who struggles with skin problems, I would say in addition to getting screened annually, getting a second opinion on any potential dermatological issue is critical. The dermatologist who originally diagnosed my melanoma wasn't an expert in oncological issues, so she referred me to a team who was. Even under their care, I still have to be proactive in asking the right questions and keeping track of my own health.
I would also recommend that you know your heritage. If you freckle in the sun, don't ask your skin to tan and instead take extra precautions when outside. Sunscreen has become for me a second skin; I never leave the house without it. Looking forward, remaining vigilant is a small price to pay for my health. I'm confident I can take steps to protect my skin and manage my propensity for melanoma.
Was this helpful?