Types of Doctors Who Perform Medical Botox Injections
Medically Reviewed By William C. Lloyd III, MD, FACS
Was this helpful?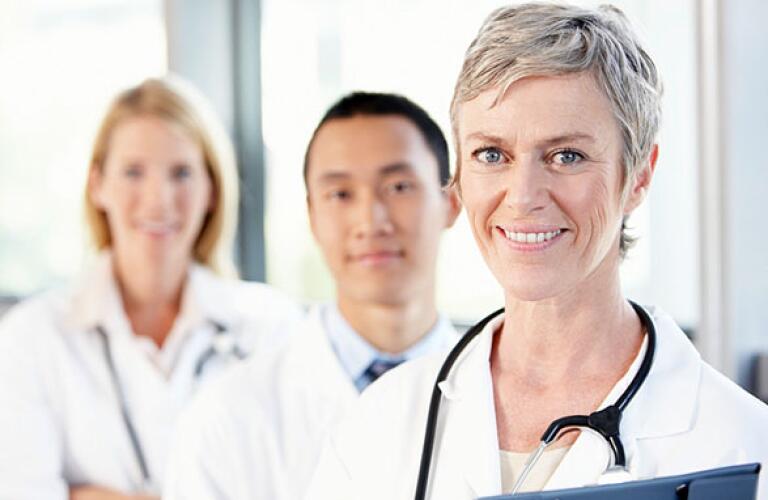 Botox® injections are used to reduce the appearance of facial wrinkles, but they also lessen symptoms of various medical conditions, including chronic migraine, excessive underarm sweating, urinary incontinence, and others. Many types of medical providers perform Botox injections for medical conditions.
The type of doctor you visit for medical Botox injections depends on your condition:
Chronic migraine and cervical dystonia: look for neurologists and otolaryngologists (ENTs)

Excessive underarm sweating: look for dermatologists and neurologists

Eye conditions including blepharospasm and strabismus: look for ophthalmologists, neuro-ophthalmologists, oculoplastic surgeons, and neurologists

Upper limb spasticity: look for neurologists

Urinary incontinence: urologists, urogynecologists, and specialists in urogynecology and reconstructive pelvic surgery
Remember that not all of these specialists have specific training in giving Botox injections.

First, ask your primary care doctor for recommendations. He or she can discuss the benefits of Botox for your condition. Then you can ask for a referral to an experienced specialist.
If you are already receiving treatment for your condition from a specialist, this doctor may be the one who provides the Botox injections. Talk with him or her about the possibility of Botox injection treatment.
If you're starting out without any referrals, or you're looking for more options, you can search for Botox providers on the Botox website, www.botox.com.
When you're searching for a doctor to provide Botox, look for someone who:
Is board certified and who specializes in treating your condition
Has experience performing Botox injections for your specific condition
Accepts your insurance
You are comfortable talking with
Fully answers your questions about Botox injections for your condition
You may have heard of a friend receiving Botox injections at a medical aesthetics clinic from someone other than a doctor. In some states, nurses, nurse practitioners, or physician assistants can perform Botox injections. In other states, only doctors can inject Botox. Before you receive a Botox injection, ask your provider if he or she is authorized to inject Botox in your state.
Was this helpful?