Psychological Impact of Having a Mastectomy
Was this helpful?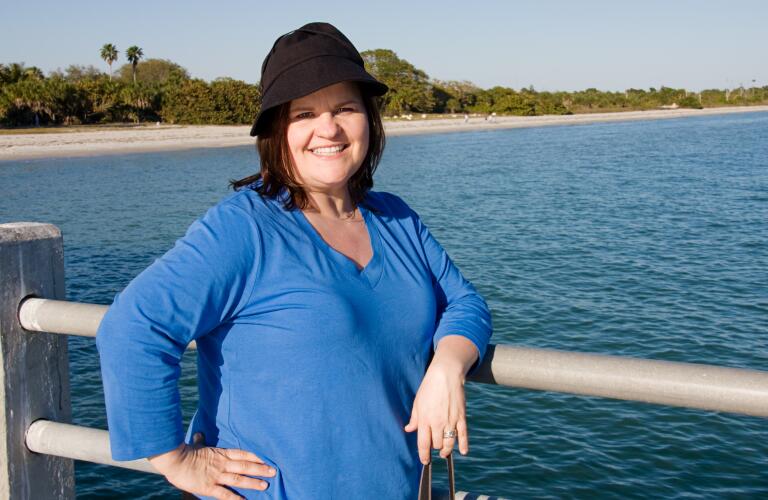 Having breast cancer is a physical, emotional and psychological experience. There are many aspects of the disease that can cause stress and emotional issues. Treatment with a mastectomy is one of them.
A mastectomy can range from removing the cancer and some nearby breast tissue to removing the entire breast, skin, nipple, and underarm lymph nodes. It can also involve one breast or both breasts. Read on to learn about the psychological and emotional impact of having a mastectomy.
In many cases, your surgeon will discuss some mastectomy options with you. Your surgeon can tell you about the risks and benefits of each option and why he or she thinks a certain one is right for you. Ultimately, the decision about the extent of your mastectomy will be up to you. And this can be stressful.
The decision will involve many questions that only you can answer. You need to weigh having more extensive surgery with possibly needing radiation for less involved surgery.
Here are some specific issues to think about:
If you will live with worry if you choose a less extensive surgery
How you will feel if you choose to remove your entire breast
If breast reconstruction is right for you (if you choose an extensive surgical option)
All of these decisions are emotionally and psychologically challenging.
A second opinion can help you feel confident with your final decision. Talking with other women who have been through it can also help. Consider talking with women who have had different types of mastectomies. Taking your time and going through these steps are ways to avoid questioning your decision later.
Women at high risk of developing breast cancer may opt for a preventive mastectomy. This includes women with a certain gene mutation—such as a BRCA1 or BRCA2 mutation—or a strong family history. If you're considering this option, know that there are many of the same emotional and psychological issues.
There are also some unique issues. Prophylactic mastectomy will greatly reduce—but not eliminate—your risk of breast cancer. And the extent of your surgery can make a difference in how much you reduce your risk.
Women who undergo prophylactic mastectomy tend to be younger. They are not making this decision based on the presence of disease, but on the risk of disease. Think about how you will feel to permanently and voluntarily remove your breasts based on risk alone. If you still desire children, consider how it will affect you to not be able to breastfeed. Seek out other women who have made the decision and learn about their experiences.
Breast reconstruction rebuilds the breast mound to the size and shape it was before mastectomy. It may also involve recreating a nipple and areola. It's a great option, but it isn't right for every woman. It's a very personal decision that involves many emotional issues. And there's no rush to make it.
Improved techniques give women with breast cancer various reconstruction options. But first, you need to decide whether to have reconstruction or not. There are other options—such as special bras and prostheses—that can give the appearance of a normal breast under clothing. Some women choose this or choose to live "breast free." There can be positive emotional and psychological aspects of going this route. It also offers the flexibility of having reconstruction in the future if it's what you end up wanting.
When you're making this decision, think about how important it is to you to have the appearance of normal breasts. How important is it to have a breast that feels like a natural breast? Talking with other women about their experiences can help. Consider talking to women who have made different reconstruction choices (e.g., complete reconstruction vs. rebuilding the mound) and women who have gone "breast free."
Some women struggle with their identity as a woman after mastectomy. You may feel differently about your body or feel a sense of loss over your femininity or sexuality. It may take time to process your feelings about the effects of your mastectomy. You may find that reconstruction will help you get through these struggles. Many women also find comfort in talking with therapists, support groups, and friends and family about life after a mastectomy. Talk with your doctor about the different types of support available to you.
Talk with your doctor if you have signs of depression that persist for more than a couple of weeks. This includes:
Feeling constantly sad and tired
Finding little or no enjoyment in activities you used to enjoy
Having trouble concentrating
Feeling hopeless or worthless
Having trouble sleeping
Having thoughts about dying or wanting to die
Depression is treatable and treating it can help you recover mentally and physically. If your doctor recommends an antidepressant, be sure to tell your oncologist which drug you are on. Some antidepressants can interfere with certain breast cancer treatments.
Here are some other ways to help you cope with the emotional impact of a mastectomy:
The American Cancer Society has a breast cancer support program called Reach to Recovery. It matches breast cancer patients with volunteers who can help you cope after a mastectomy. Contact them at 800-227-2345 to find a volunteer.

Your spiritual leader also can help you deal with the emotions you're feeling. Many people find prayer brings them comfort. Deep breathing and other meditation and relaxation techniques also can help lower stress. Close your eyes and think of your favorite place. Positive thinking can go a long way.

Work with your partner to resolve sexual concerns. Losing your breast to cancer can lower your libido and change how you feel about your body. Talk with your partner about your fears. Remember that sex is both a physical and an emotional experience. Talk with your partner about your desires and how you can boost your emotional connection. You can enhance your relationship if you make decisions about your post-surgery sex life together.
Was this helpful?