3 Trends in Mastectomies for Women With Breast Cancer
Was this helpful?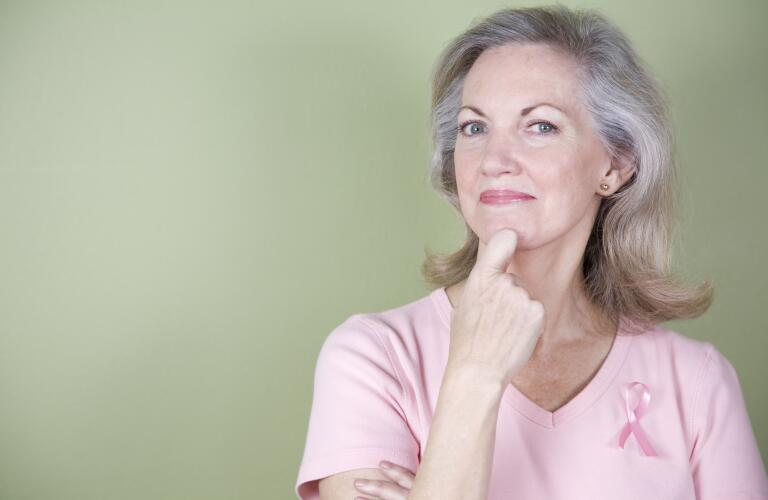 "One-size-fits-all" mastectomy is a thing of the past. Women with breast cancer (and those with increased risk for the disease) have more options than ever before. If you're considering a mastectomy, learning about these latest trends can empower you to have an open and honest conversation with your doctor, and to make the right decision for you.
1. More women are choosing preventive mastectomy.
Women are increasingly choosing mastectomy not only for their one breast affected by cancer, but also for the other breast unaffected by cancer.
Mastectomy involving both breasts is called a contralateral prophylactic mastectomy (CPM.) "Contralateral" means the opposite side. "Prophylactic" is another word for preventative or precautionary. The percentage of women opting for CPM has increased from 1.9% in 1998 to 11.2% in 2011.
Some women choose CPM because they have a gene mutation that increases their risk of breast cancer (BRCA1 or BRCA2). Some women choose CPM because it lessens their anxiety about breast cancer recurring, which improves their quality of life.
The likelihood of breast cancer returning is lower with a mastectomy than with a lumpectomy. Of women who choose lumpectomy or mastectomy for only the breast with cancer, 3% to 9% will develop cancer in the other breast. However, survival rates are the same whether the healthy breast is removed or not.
CPM is a more involved surgery than a lumpectomy or a mastectomy on one breast (unilateral mastectomy). It's important to weigh the risks of any major surgery with the expected benefits.
2. More mastectomies are being performed on an outpatient basis.
The rate of outpatient mastectomies for both breasts (bilateral) was five times greater in 2013 than in 2005. During the same time period, mastectomies for one breast (unilateral) nearly doubled. Some women have expressed a high level of satisfaction with outpatient surgery and have reported faster healing and recovery at home with their families.
It is not yet known whether the overall outcome with outpatient surgery is different from the outcome of inpatient surgery. A mastectomy is major surgery with risks and potential benefits, whether it is performed in an outpatient setting or in a hospital. Your doctor can help you weigh the risks and benefits of each scenario.
3. Breast reconstruction after mastectomy is improving.
Some women choose breast reconstruction to improve their body image and emotional well-being. Other women do not choose reconstruction because they are concerned about how their breasts will look. Loss of sensation is also a factor to consider. Advances in the reconstruction techniques performed by plastic surgeons aim to make the size and shape of both breasts match and create a natural appearance.
Every woman who has breast cancer has the right to choose what she believes is the best course of action to treat her breast cancer and support her quality of life. To make the most-informed decision, talk with your doctor about all your choices and don't be afraid to seek a second opinion.
Was this helpful?