Early Symptoms of Non-Hodgkin Lymphoma
Was this helpful?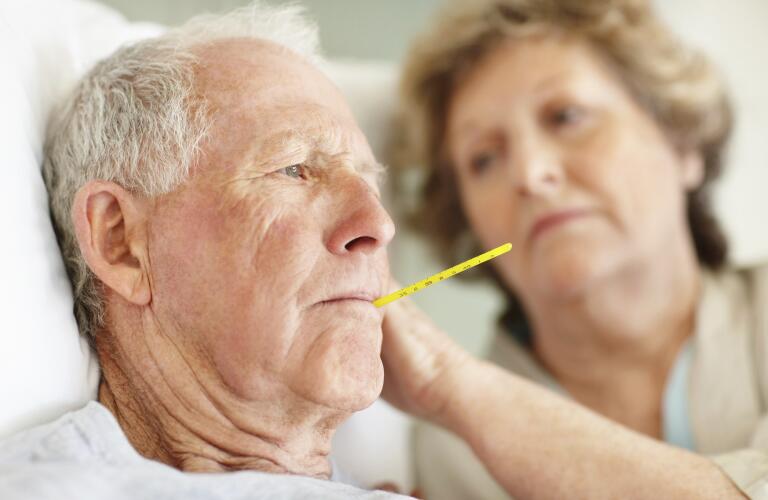 Some cancers have screening tests that can detect the cancer before it causes symptoms. That's not the case with non-Hodgkin lymphoma, a cancer of your white blood cells (lymphocytes). That makes it important to know the early symptoms of this cancer. Seeing a doctor about these symptoms could lead to a diagnosis. And the earlier the diagnosis, the better chance you'll have for successful treatment.
The most common early sign of lymphoma—both non-Hodgkin lymphoma and Hodgkin's disease—is swelling of one or more lymph nodes. These are small, bean-shaped clumps of tissue that contain lymphocytes. There are about 600 lymph nodes in your body. They're connected through channels called lymphatic vessels. This forms your body's lymphatic system, a part of your immune system.
When cancer forms in lymphocytes, they multiply quickly and form into tumors that crowd out normal lymph tissues. When these tumors form in lymph nodes, the nodes get bigger. This enlargement causes no pain. The most common areas to find swollen lymph nodes are:
Non-Hodgkin lymphoma causes other symptoms, too. You might have these symptoms along with swollen lymph nodes. Or, you could have these symptoms but not have swollen lymph nodes. Symptoms that could be a sign of non-Hodgkin lymphoma include:
Your lymphatic system passes through your belly, chest, brain and skin. Sometimes, non-Hodgkin lymphoma starts in these areas. When that happens, early symptoms may include:

It's important to know symptoms that could be an early sign of non-Hodgkin lymphoma might not point to cancer at all. They could be caused by many other problems. The first thing you should do is let your doctor know if you have any of the early warning signs. They need to be checked out.
It's also helpful to know if you have any risk factors for non-Hodgkin lymphoma. These are things that make you more likely than the average person to develop this cancer. They include:
Having these risk factors does not mean you will get cancer. Don't be afraid to let your doctor know about early symptoms of non-Hodgkin lymphoma. With early diagnosis, treatment can be very effective.
Was this helpful?