Financial Resources to Offset the Costs of Chronic Lyme Symptoms
Was this helpful?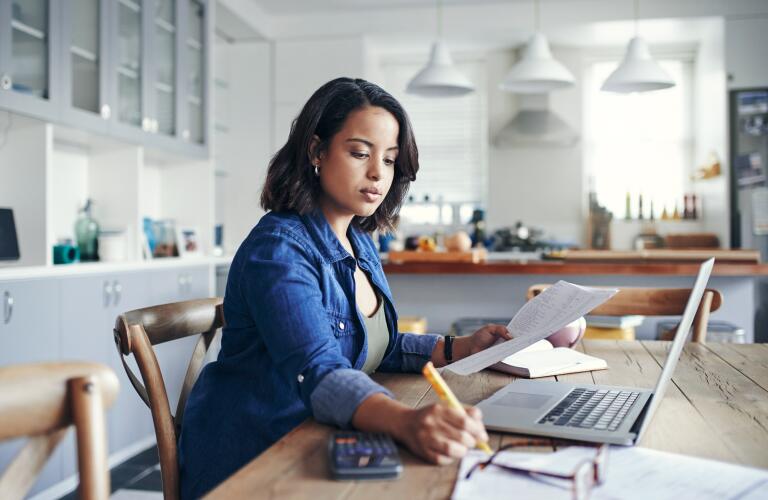 Patients who develop chronic Lyme disease can grapple with a sweeping set of symptoms that impairs their ability to work, socialize, and participate in the usual activities of daily life. Chronic Lyme disease symptoms may occur because the initial course of antibiotic therapy might be insufficient or because the illness isn't accurately diagnosed in the early stages. This can leave many people with Lyme confused, frustrated, and on the hunt for treatment options to find relief.
To alleviate their suffering, many patients discover that a multifaceted approach to treatment is their best bet at regaining some semblance of normalcy. But chronic Lyme disease costs can place a massive financial strain on patients and their families. Currently, many of the treatments that improve patients' quality of life come with an enormous out-of-pocket expense.
As resources and bank accounts shrink, patients may be forced into the difficult decision between seeking quality treatment, paying the rent or mortgage, or putting food on the table. While it's probably not possible to ease all the expenses associated with the disease, these resources can aid in managing an illness that sometimes comes with a steep price tag.
1. Consider disability benefits as soon as possible.
If you've been out of work for more than 12 months, or you suspect you'll be unable to work due to persistent, debilitating symptoms, consider as soon as possible whether or not you're eligible to receive Lyme disease disability benefits. The disability approval process can take several months to years to complete, so think about filing your initial application sooner rather than later. For more information on how to apply for disability, the Bay Area Lyme Foundation offers a helpful overview of how the process works.
2. Look into resources for laboratory testing and treatment.
The accuracy of the current two-tiered testing method for Lyme disease, using the ELISA (enzyme-linked immunosorbent assay) and the standard Western blot, is an ongoing and hotly contested debate among medical professionals. Some practitioners say the tests are sufficient, while others suggest the test lacks sensitivity, especially in people for whom a diagnosis of Lyme disease has been delayed.
Regardless, if you're a patient with declining health, you're likely to look to other healthcare providers for answers and additional treatment options.
A new healthcare provider, like a Lyme-literate medical doctor (LLMD) or a Lyme specialist, will need to gather information regarding your medical history, symptoms, and potential exposure to ticks. They may also consider choosing alternate testing methods to create a picture of the tick-borne illnesses, including Lyme disease, that you might be dealing with. Unfortunately, some of those tests may not be covered by insurance or be financially feasible for some people. There are a few services that, through grants, can help offset the cost of additional testing. They include:
3. Price shop for medications.
Did you know not all pharmacies charge the same price for medications? In fact, you can save a great deal of money by calling different pharmacies in your area for the lowest price. In addition to price shopping, prescription drug discount cards and coupons may further lessen the amount of money you might need to pay out of pocket. These resources can be a good starting point to help you manage medication costs:
GoodRX: If you aren't insured, or your insurance won't cover the cost of a particular medication, GoodRx can be an invaluable resource for many Lyme patients. The company examines the prices and discounts from every major pharmacy near you, and you may be surprised to learn just how significant the differences in cost can be. You can use GoodRx discounts and coupons even if you have insurance, and the service is not dependent upon your income.

RxAssist: RxAssist offers a database of patient assistance programs created by insurance companies to help offset prescription drug costs for uninsured people who can't afford to pay the full price. Additionally, if you have health insurance but have a high co-pay, or you are in the midst of financial hardship, RxAssist may have a patient assistance program that can lower your monthly cost.

Prescription Hope: Prescription Hope offers a set price of $50 a month on more than 1,500 brand-name medications. The service is available to individuals and families who meet the income requirements, regardless of whether or not you have insurance. Plus, they have enrollment specialists available to answer any questions you may have about the program.
For hard-working people whose lives have come to a screeching halt due to Lyme disease, applying for assistance can be a humbling and challenging step to take. Please find comfort in knowing that many people (including myself) have had to use these services throughout the treatment journey.

Was this helpful?