Lupus and Working: Your Rights and Responsibilities
Was this helpful?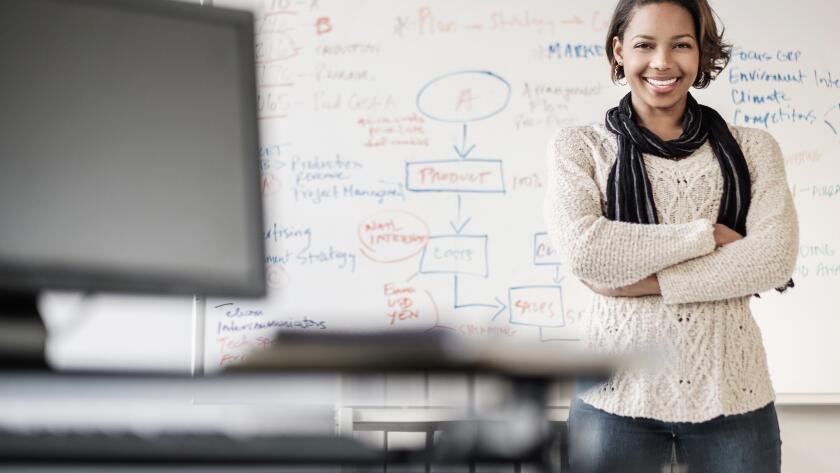 It's common for people living with chronic illness to worry that a diagnosis or potential work challenge might threaten their job security. Men and women who have been newly diagnosed with lupus or are returning to work after a lupus flare may wonder how it will be possible to perform certain job responsibilities upon resuming a regular work schedule. In addition, deciding to disclose a diagnosis or need for accommodation to employers can cause anxiety and apprehension.
These issues are valid concerns for any individual working with lupus, and fundamental questions inevitably arise, such as:
Do lupus legal rights or protections exist for employees who suffer from debilitating medical conditions?

Can employees working with lupus request certain accommodations that would make performing job-related functions more tolerable and enhance productivity?
The answer to both of these questions is yes. Thanks to the Americans With Disabilities Act (ADA), people working with lupus or other disabling conditions have rights and legal protections to assist them in achieving success in the workplace.

What accommodations does the ADA allow?
Employees can ask their employers for accommodations under laws from the ADA. Accommodations are modifications set up within the workplace to help employees manage their illness-related symptoms on the job so their productivity is not negatively impacted by their chronic condition. For someone with lupus, this could mean reducing hours to prevent fatigue, changing lighting to address photosensitivity, or offering remote workdays to limit exposure during flu season. As a result, the employee's symptoms are managed or even reduced while working with lupus, and productivity is enhanced.
It is important to note that these legal rights for people with lupus, or other protections outlined in the ADA, should not be mistaken for "special treatment," nor should they create any resentment among coworkers. According to the U.S. Department of Labor's Office of Disability Employment Policy (ODEP), some common accommodations that may be requested by someone working with an illness or disability include installing a ramp or modifying a restroom, allowing a service animal in the workplace, adjusting a work schedule to allow for medical treatments, or having a parking spot closer to the building's entrance. Most accommodations are simple solutions that are specific to the symptoms of the employee, but they may vary greatly from one individual to another.
What other assistance can people working with lupus receive?
For more information about which accommodations you can request when you are working with lupus, you can inquire directly with the Job Accommodation Network (JAN), a free service provided by ODEP. A JAN specialist can help you better understand your rights under the ADA, as well as help you identify what accommodations would best assist you in your workplace, depending on your symptoms.
A JAN specialist can also help you determine the right approach to take when disclosing your condition to your employer and how to put in a request for accommodations. Most often, a personal meeting between you and your employer is the best option to discuss the situation, along with a written request for accommodations. With both an in-person and written request, everyone will be on the same page and there will be a documented record of your request. All expert guidance you receive from JAN is complimentary and information shared between you and a JAN specialist is confidential.
What other protections does the ADA provide?
As someone working with lupus, you have many rights under the ADA. Take time to be aware of these rights when interviewing for a position or asking for an on-the-job accommodation.
Here are some of the ADA protections for chronic illness sufferers, including those with lupus. Thanks to this important law that went into effect in 1990, these lupus legal rights make it possible for people with disabilities to enjoy gainful employment like all other Americans.
The ADA requires employers to provide equal opportunity in the application process, making it unlawful for an employer to discriminate against a qualified applicant or employee with a disability. According to the U.S. Equal Employment Opportunities Commission, the ADA makes it unlawful for employers to ask applicants about the nature of a visible disability they observe, or if the applicant has any disabilities that are not visible during the hiring process.

While employers can decide not to hire an applicant if they believe the applicant is unable to perform essential job functions, they cannot reject an applicant solely because his or her disability prevents the employee from doing minor duties that are non-essential to the job.

An employer cannot refuse to hire an applicant based on a perceived increased risk his or her disability poses, or any generalizations about the applicant's disability. Instead, the employer must consider how to remove or reduce that risk to an acceptable level with a reasonable accommodation.

An employer cannot require an applicant to undergo a medical examination before offering a job. An employer can require an applicant to undergo a medical examination after making a job offer, but only if all employees are required to undergo the same examination.

Individuals are not required to inform an employer about the need for a reasonable accommodation during the hiring process, or at any specific time. However, employers are not expected to provide accommodations that have not been requested. Therefore, it is the responsibility of the employee to voice the need for any modifications or adjustments in the workplace.

An employer cannot lower the salary of an individual requiring accommodation in an effort to recoup the cost of the accommodations provided.

Employers cannot disclose any information about an employee's disability to other employees unless it is necessary to the job function, or if a particular employee needs to know, such as a direct supervisor of the individual who is working with lupus for whom accommodations must be provided.
Finding the Right Job Fit for You
While employers are required to make reasonable accommodations, you may determine you cannot handle the stress of your position, or that your disability makes this particular job a poor fit despite the efforts of your employer's accommodations. Though this realization can be frustrating at first, try to keep a positive outlook and focus on the fact that there are employers who will accommodate you in order to help you continue working.
Consider other job possibilities that will be a better fit when working with lupus, and which accommodations might be necessary in those positions to allow for optimal productivity. Thanks to the ADA, you can rest assured knowing you will receive the same consideration from prospective employers as all other applicants.
Was this helpful?