Improving Quality of Life With Stage 3 Lung Cancer
Was this helpful?
If you or someone you love is diagnosed with stage 3 lung cancer, a flood of questions and concerns will arise about how to cope with the serious illness. In recent years, much thought and research has gone into how to improve the quality of life for people with advanced cancer. Today, there are resources available to help patient, family, and friends navigate the journey together. This is a time to connect with those you love and experts who can help you.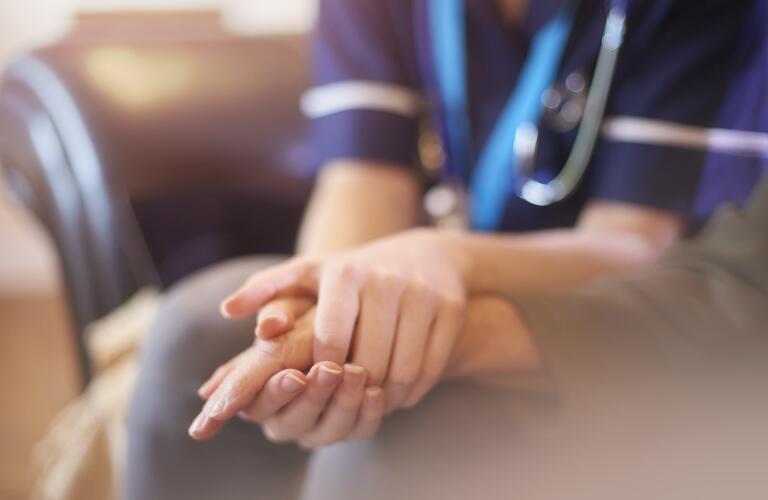 Palliative care is not hospice, and does not mean end-of-life care. You can start receiving it early in your treatment for stage 3 lung cancer. Palliative care is geared toward relieving the symptoms and emotional toll of serious illness by working with the mind, body, and spirit. Palliative care specialists often work as a team that may include doctors, nurses, nutritionists, pharmacists, chaplains, psychologists, and social workers.
Taking Care of Yourself While Fighting Cancer
Palliative care can help you tolerate the side effects of treatment, keep up with daily activities, and provide support for both you and your family. Studies show combining palliative care with medical treatment soon after you are diagnosed with advanced cancer can improve quality of life, and may help you live longer as well as better. In one study, patients with lung cancer who received palliative care soon after diagnosis noted improvements in quality of life and mood at the three and six month marks.
Here are some areas that a palliative care team can work with you to address:
Treatment for pain and other symptoms: Your palliative care team is expert in pain management and can also help arrange treatment for symptoms like breathing difficulties from fluid buildup or narrowed airways.
Communication and support: Your palliative team can coordinate among your doctors, community resources, family caregivers, and others and offer a compassionate ear from volunteers, chaplains, pastors, and social workers.
Help navigating the healthcare system: Palliative care experts can facilitate authorizations and coverage, and help you get answers in our complex health care system.
Guidance for treatment decisions: Palliative care experts can help you and your family reach decisions about treatment if you are unsure if and how to proceed.
Palliative care is available wherever you are - in hospitals, outpatient settings, long-term care facilities, or at home. Ask your medical team how to get started if they haven't discussed it with you already. Private insurance, Medicaid or Medicare may cover all or some costs of palliative care. If you do not have health insurance, check with a social worker or a hospital financial counselor to see what assistance is available.
Emotional and Social Support
There is no substitute for the human connection, and a diagnosis of advanced cancer is a time for you to reach out to family and friends, as well as them reaching out to you. Communication and strong relationships play an important role in coping with serious illness like stage 3 lung cancer. If distance or other obstacles make it difficult to have adequate support, you can look into online or local groups. Talking things through can help alleviate worry, and it's important to acknowledge when you feel sad or overwhelmed. You can also talk to your care team about medications to help with anxiety or depression.
If you feel like it, try some gentle exercise like walking, yoga or light free weights. You can also work with a oncological nutritionist to make sure you're eating a healthy diet that will keep your strength up and give you energy. Your hopes may change, but it doesn't mean you have to give them up. You can wish for a good day with loved ones, well-controlled pain, accomplishing a long-held goal, or a having a positive response from a new treatment.
Meditation and Spiritual Practices
If you've never tried meditation or spiritual practices, you might find they contribute toward a sense of peace and wellbeing. Seeing a religious advisor may bring solace whether you belong to an organized religious group or not. If you love music, art, reading or movies, you may well find pleasure in them.
A diagnosis of stage 3 lung cancer will change the course of your life, but there are resources within and without that can help you prepare for the journey ahead. Every cancer case is different. And there is always a reason for hope and optimism. Oncologists treat cancer patients, not cancer statistics. With improved treatments and the support of professionals and loved ones, your quality of life can remain good and meaningful.
Was this helpful?