Advances in Treating Late-Stage Lung Cancer
Was this helpful?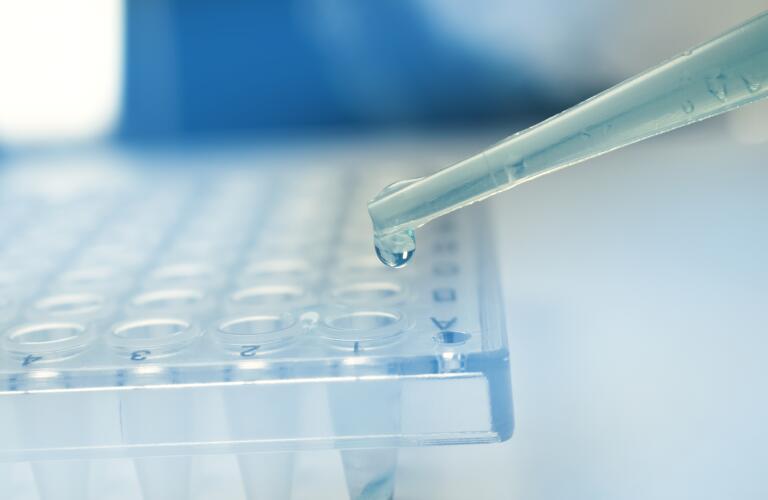 Receiving a lung cancer diagnosis can be devastating. Unlike some cancers like breast cancer or skin cancer, lung cancer is often not detected until it's advanced, which makes it harder to treat. This is often because symptoms could be easily brushed off as something less serious like an infection or for smokers, a smoker's cough.
If you are diagnosed with lung cancer, your oncologist not only needs to know what type of lung cancer you have, but what stage the disease has reached. This can range from Stage 1, where the cancer is still confined to one lung, to Stage 4, where it has metastasized or spread to other parts of the your body, including your lymph nodes. Although later stage lung cancer is the most difficult to treat, oncologists are increasingly optimistic because there have been major advances in research over the past few years, resulting in newer and more effective treatments.
Traditionally, many type of cancers are treated with chemotherapy, which attacks the cancer cells. But chemotherapy affects other non-cancer cells as well as the cancer cells, causing potentially serious side effects. Chemotherapy is also not as effective in treating lung cancer as it is for some other types. So while chemotherapy is still used, researchers have been turning their attention to a new therapy called immunotherapy, treatment for patients with advanced lung cancers that haven't responded to chemotherapy. It may also be used in some cases, as first-line, or initial treatment.
Immunotherapy uses specific proteins to stimulate your own immune system to find and destroy cancer cells. One of the advantages of immunotherapy is the treatment attacks only cancer cells and not the healthy cells in your body, reducing the risk of unpleasant side effects.
Currently, there are three immunotherapy medications used to treat advanced non-small cell lung cancer (NSCLC): Nivolumab (Opdivo), pembrolizumab (Keytruda) and atezolizumab (Tecentriq). Patients may get one alone, or a combination of the medications, which are given by intravenous (IV).
Like all medications, immunotherapies may have side effects. The most common one include:
Constipation

Cough

Diarrhea

Fatigue

Itching

Joint pain

Loss of appetite

Nausea

Skin rash
There are more serious side effects that could affect your organs, such as your lungs, intestines, liver, and kidneys, but they are rare.

Another breakthrough treatment for advanced cancer is targeted therapy. Unlike immunotherapy which works with your immune system, targeted therapy focuses on the cancerous tumors themselves in one of three ways. Angiogenesis inhibitors prevent the tumors from growing new blood vessels. These blood vessels are essential to the tumors, providing them with the oxygen and nutrients they need to keep growing. Epidermal growth factor receptor (EGFR) inhibitors keep cancer cells from dividing and growing. A third group of medications target a tumor cell gene called ALK, which can produce a protein that causes cancer cell growth.
Targeted therapy is not available for all cancers yet. The targeted therapy found to be most effective in treating late-stage lung cancer are generally the EGFR inhibitors, although angiogenesis inhibitors and those that target the ALK gene have been used for certain types of lung cancer. These medications can be taken by IV or by pill, depending on the particular drug. Targeted therapy can be very specific, affecting only one type of cancer cell and making one change only, or it can be broader, making several changes in the cancer cells.
Researchers have found cancers can become resistant to targeted therapies. To reduce the risk of this occurring, oncologists are combining more than one targeted therapy for a combination therapy, or they are combining targeted therapy with more traditional chemotherapies. They believe by targeting more than one part of the cancer cell, treatment has a greater chance of being successful.
The most common side effects of targeted therapies are similar to immunotherapy but make also include bleeding, headaches, high blood pressure, low white blood cell counts (increasing risk of infection) and mouth sores.
Researchers have been looking for different ways to boost the body's immune response to many types of cancer. While not yet available to the general public, there are clinical trials testing different types of vaccines to treat lung cancer. These vaccines, called therapeutic vaccines, are meant to treat lung cancer not prevent it, unlike vaccines for diseases like measles or chicken pox, for example.
Early studies show the therapeutic vaccines given alongside chemotherapy are promising, but more research is still needed before they can be readily available.
As more treatments for advanced lung cancer become available, people with advanced lung cancer are living longer and with a better quality of life. Speak to your doctor about these advanced options to see if they may be helpful for you.
Was this helpful?