Talking to Your Partner About Low T
Was this helpful?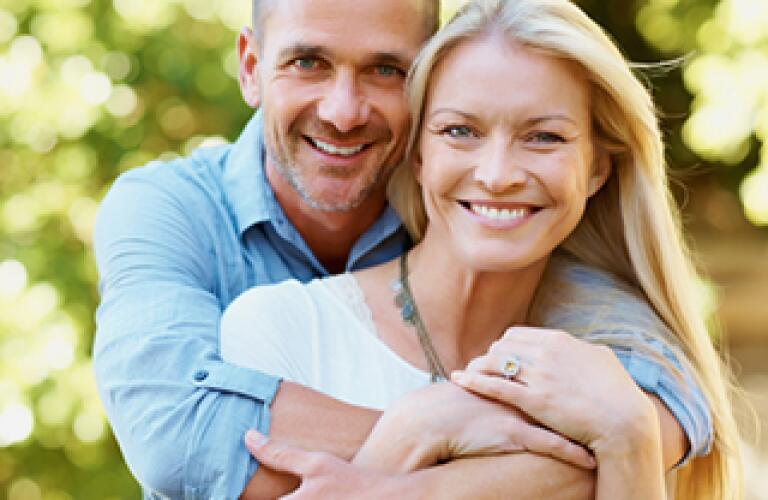 If you've been diagnosed with low testosterone, or low T, and you're in a relationship, you need to talk with your partner. Symptoms of low T—like less interest in sex, problems with erections, lack of energy, and irritability—are most likely noticeable to the other person. It's a problem for both of you to address.
Shutting out your partner and shutting in your feelings are sure to make things worse. It can be embarrassing to talk about sexual issues, but you don't want to damage your relationship. The first step is to think about low testosterone symptoms as medical issues, not signs of weakness. Once you're open about low T, you can start working together toward a solution.
Intimacy depends on honesty and trust. Remember that intimacy is not just about sex. You can maintain intimacy in your relationship by interacting in other ways, like through sexual contact that doesn't involve intercourse. Enjoy touching and kissing, important forms of sexual intimacy.
Learning about the causes and the symptoms of low T is a good starting point. You and your partner should know that low T is a common condition. It affects about 5 million adult males in the United States. Also, remember that symptoms of low T may be reversed with testosterone therapy. Don't let a lack of communication damage your relationship in the meantime.
Try these tips to get the conversation started:
Make sure you have all your facts about low T straight.

Pick a place and a time to talk that gives you enough time and enough privacy.

Talk about your feelings as well as your symptoms.

Be a good listener and be open to positive feedback.

Talk about ways to be intimate that don't involve sexual intercourse.

If you have emotional issues that are blocking your ability to talk, consider working with a therapist. Find one who is familiar with low T and reduced sex drive.

Be positive and work together.

Bring up the idea of visiting your health care provider together to get more facts and talk about a treatment plan.
Low T doesn't have to be a lifetime sentence. Many men can benefit from treatment. Ask your health care provider if you might be one of them. Low testosterone therapy may help restore your desire for sex and your sexual performance. It can also help you feel better about yourself.
Don't forget that intimacy is the key to a good relationship, and intimacy is more than sex. Find ways to spend time together. Share experiences, feelings, and ideas. Enjoy the simple pleasures of a touch or a kiss.
Trying to hide low T from your partner can make things worse.

Open and honest discussion can make things better.

Intimacy is about more than sex.

Talk with your health care provider or a therapist if you need help.
Was this helpful?