More Sex, Better Testosterone Levels?
Was this helpful?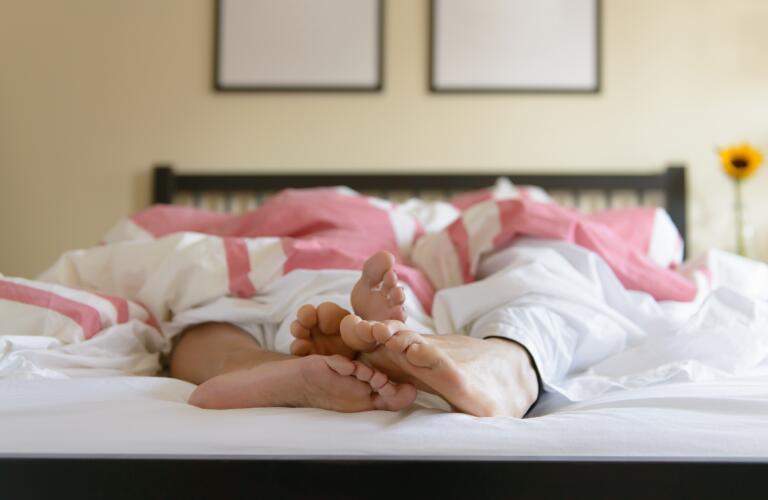 After hitting a peak in adolescence, testosterone levels in men begin a gradual decline. Once men notice a significant enough decline, some actively look for ways to stop or reverse the process. Believing that supplements will boost their libidos and give a jolt to their sex lives, they turn to testosterone therapy in the form of injections, gels or pellets. The results are often mixed.
Meanwhile, other men chalk it up to being a natural part of aging and are wary of the side effects that may accompany various treatments. It's not that they're happy with the decline, but the treatment seems to be more trouble than it's worth.
In fact, the solutions are fairly limited. Many physicians prefer to only prescribe testosterone treatments to men who have been formally diagnosed with hypogonadism—the clinical name for a decrease in testosterone due to disease or other problems that affect the testicles or the pituitary gland. The Endocrine Society's clinical practice guidelines support this practice. Also, a recent study in The Journal of Clinical Endocrinology & Metabolism found that testosterone therapy didn't make much of a difference in men with low testosterone levels and ejaculatory dysfunction.
But for some men, the benefits of testosterone replacement therapy outweigh the risks. New research suggests that the treatment doesn't actually increase the risk of cardiovascular disease (as previously thought). However, there are possible risk factors that can make testosterone therapy unappealing and even dangerous for some. For example, research shows that it can worsen already-problematic disordered breathing at night for men with severe obstructive sleep apnea.
What if there was a solution to the problem of declining testosterone levels that didn't require taking medication or suffering side effects?
The conventional wisdom is that low testosterone levels may negatively affect your desire to have sex. Some scientists are encouraged by the prospect of something that might seem a little counterintuitive—more sex. At the Endocrine Society's 2015 annual meeting, researchers discussed a study showing that a decrease in sexual activity might lead to lower testosterone levels, not the other way around. That is, men who had less sex—and experienced lower levels of sexual desire—were more likely to also experience a decrease in their testosterone levels.
Because this study is the first of its kind, talk to your doctor to make sure you're otherwise healthy enough to give this strategy a shot. The first thing your physician will probably want to do is test your testosterone levels to get a good reading on the situation.
And if you have certain health conditions that are often linked to hypogonadism—notably diabetes, obesity, high blood pressure, high cholesterol, or HIV infection—your doctor may want to run some tests or suggest other treatments before giving you the thumbs up to boost the amount of sex you're having.
Was this helpful?