Low Testosterone Linked to Vitamin D Levels
Was this helpful?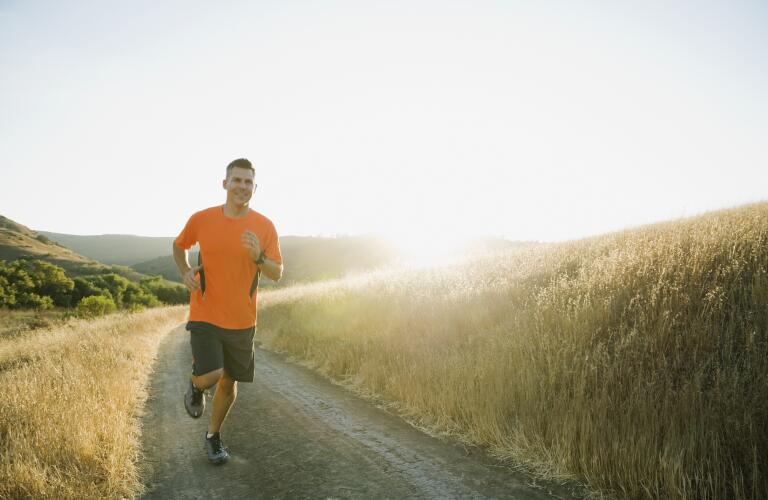 Worried about low testosterone (low T)? Drink more milk or soak in some sunshine. Both help boost levels of vitamin D in the body–and science suggests that this vitamin really does do your body good. The American Urological Association said in 2015 that there's a significant link between vitamin D and testosterone, the male sex hormone.
Testosterone forms the testes, creates sperm, and fuels the sex drive. Levels normally drop as men get older. Too little testosterone can make you uninterested in sex or depressed. It can also cause erectile dysfunction and increase your risk of heart disease.
Vitamin D is crucial for proper growth and functioning of your bones, muscles, and nerves. Scientists now believe it also influences how the testes work. Your body makes vitamin D after the skin absorbs some of the sun's rays. Or, you might eat or drink something fortified with it. Either way, your liver converts the vitamin into an active form called 25(OH)D – which is what your doctor will measure if he orders a vitamin D blood test. This version of vitamin D is sent throughout the body to be used by different organs and tissues. Recent research shows that the male reproductive tract is one of those targets.
Low D appears to equal low T. If you don't get enough of the sunshine vitamin, your testosterone levels could theoretically drop. You might feel cranky or no longer be in the mood for sex. These feelings might come and go with the seasons. Your vitamin D levels may dip as days get shorter and sunlight becomes scarce. Levels tend to peak in August and dive in March.
But here's another reason you should take this news to heart: Studies suggest that men who are low in both vitamin D and testosterone are significantly more likely to have a cardiovascular-related death.
Before taking any supplements, ask your doctor if you should have a vitamin D blood test. This is the only way to tell if you have a vitamin D deficiency. A level less than 20-30 ng/mL is generally considered low.
Scientists say the link between low T and vitamin D is clear, but it's not clear whether supplementation can help. One small but controlled trial in Germany found that healthy, overweight men who took 3000 IU vitamin D supplements every day for a year significantly boosted their total testosterone levels. However, a 2015 analysis of three studies found such therapy is not helpful. Further research is needed on the subject.
Talk to your doctor about what's best for you. The National Institutes of Health recommend 600 IU/day for adults up to age 70, and 800 IU/day for those older than 70. Other organizations recommend higher doses.
Want to boost your vitamin D levels naturally? Take a mid-day walk. A lot of people are lacking vitamin D these days because we spend so much time indoors – sitting long hours at a desk, for example. An added bonus? Exercise also increases testosterone levels.
Was this helpful?