5 Tips for Choosing a Liver Transplant Center
Medically Reviewed By William C. Lloyd III, MD, FACS
Was this helpful?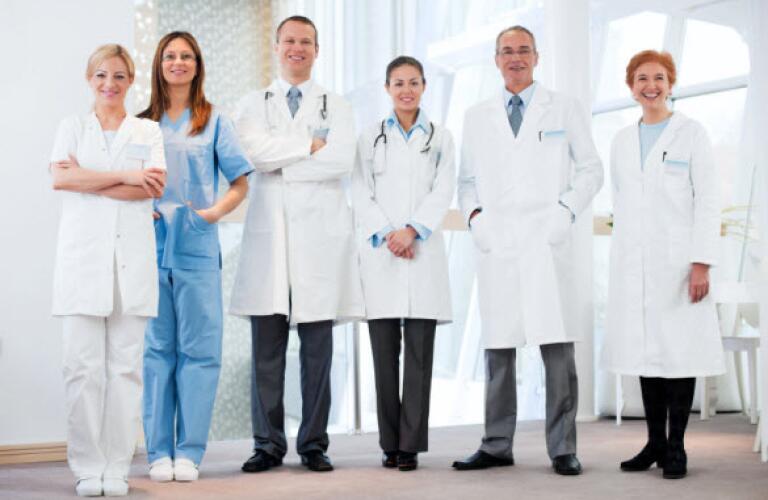 If you need a liver transplant, you'll want to find the best care available to you. Many people go with a center that is close to home because it's convenient and familiar. But that may not always be the best choice. With nearly 250 liver transplant centers in the United States, how do you find the best liver transplant center for you? Here are important factors to keep in mind.
Find a liver transplant center that:
Has experience treating patients with your specific condition
Has comprehensive, high quality pre- and post-transplant services
Has high-quality outcomes in liver transplantation
Accepts your insurance
Has a transplant team that puts you at ease and fully answers your questions
Here are five steps to finding the best liver transplant center for you.
Choosing a transplant center may be the most important decision of your life. The best transplant programs offer a multidisciplinary team under one roof: surgeon, immunologist, laboratory services, transplant pharmacy, nutrition, patient education, financial support, and more.
There are some key criteria to consider when making the decision. Verify that the center has UNOS (United Network for Organ Sharing) certification and then find out about:
The current one-year survival rate based on your diagnosis
The average MELD—Model for End-Stage Liver Disease—or PELD—Pediatric End-Stage Liver Disease—score at transplant
The length of the waiting list
The number of liver transplants per year
The average length of stay
The experience of the transplant surgeons and support team
The quality of pre- and post-transplant services including financial aid, transplant pharmacy, emotional and support services
As you narrow down your list of liver transplant centers, call and ask for a consult appointment to meet and interview the transplant team. Here are some questions to ask the transplant team:
Do you typically treat patients like me?
What are your criteria for accepting a liver?
Who are the members of the transplant team?
How many surgeons are on the team that can do my specific type of transplant?
How many transplants like mine have you done?
Can I take a tour of the transplant unit?
Ask yourself if you're comfortable talking with the team members. Consider whether you think they respect your opinions and answer your questions in a way you understand.
Geography shouldn't be your sole criteria for choosing a transplant center, but it can be important. Consider the ease of getting to the center for appointments before and after your transplant. Most centers also have rules about how close you must remain to the center as you progress up the waiting list. Once the call comes, you need to be readily able to get to your transplant center. Find out if you can transfer your care to a local center after your transplant.
Also, consider your caregivers. Talk with them about their ability and willingness to stay near a transplant center that is distant from your home.
To receive the most insurance benefits and pay the least out-of-pocket for your surgery, you need to choose a transplant center that participates in your plan.
But keep in mind, just because a center participates in your insurance plan doesn't mean it's the best option for you. You still need to consider the care and expertise available at the center.
Each transplant center has rules about who can receive transplants. Listing with multiple centers might reduce your wait time for a liver. UNOS permits multiple listings, but there are some things to know.
It generally doesn't help to list at local centers that share the same wait list. You need to go to a center in a different UNOS region to get on a different wait list. You can find a map of the regions and the organ procurement organizations—OPO—that serve them at the UNOS website.
It will be costly to go through the evaluations to list at multiple centers. Check with your insurance company about your coverage for multiple evaluations. And keep in mind that you may have additional costs, such as travel and lodging.
Was this helpful?