Why More Children and Teens Have Fatty Liver Disease
Was this helpful?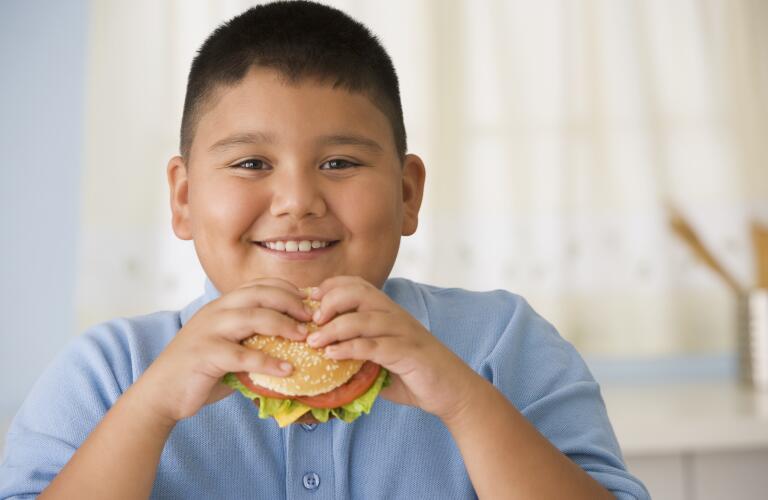 As rates of fatty liver disease continue to rise among American children and teenagers, parents should be concerned. Studies show some children and adolescents diagnosed with nonalcoholic fatty liver disease (NAFLD) go on to develop type 2 diabetes, cardiovascular disease, and severe liver damage requiring an organ transplant. While the exact prevalence of fatty liver disease in children remains unclear, some researchers put the number at around 10% of all children, and as many as 80% of overweight children. And while childhood obesity correlates with fatty liver disease, it is not the only factor that contributes to developing the condition.
Fatty liver disease not caused by excessive alcohol consumption occurs in both adults and children. The disease causes fat retention within the liver, which disrupts the organ's ability to function normally.
Healthcare providers diagnose NAFLD through tests of liver enzymes in the blood, imaging studies like ultrasound, and sometimes tissue biopsy. Researchers initially believed fatty liver disease arose in children and teens strictly due to being overweight, but new studies show the disease to be more complex.
In general, NAFLD may occur in children with:
Diets high in saturated fats, fried and processed foods, and sugar

Elevated cholesterol or triglyceride levels

High blood pressure (hypertension)

Hispanic or Native American ancestry

Insulin resistance

Malfunctioning genes related to metabolic regulation, particularly the PNPLA3 gene
Currently no medical treatments exist for nonalcoholic fatty liver disease in a child or teenager. Parents instead should adopt lifestyle changes that can prevent the progression of NAFLD into a more serious condition called nonalcoholic steatohepatitis (NASH), which is liver inflammation and scarring. Children who develop NASH may face lifelong complications that ultimately lead to a liver transplant.
To reduce your child's risk of fatty liver disease or possibly reverse the condition in a child already diagnosed, parents should model healthy behavior at home. Your children will do as you do, so try these strategies to keep the whole family healthy:
Avoid eating fast food, deep fried foods, sugary foods, and highly processed items like salty snacks, cold cuts, sugar-sweetened cereals, candy, cakes and similar products.

Buy and prepare your own foods as often as possible. Purchase fresh vegetables and fruits, whole grain products, lean meats and heart-healthy fats like olive oil. Use preparation methods like baking, steaming and sautéing instead of frying.

Drink water flavored with fresh fruit slices instead of sodas or other sugary beverages.

Exercise regularly, preferably as a family. Aim for at least 20 minutes a day of moderate physical activity, such as bike riding, walking, playing basketball, or chasing each other around a park.

Limit screen time. Children who spend too much time watching TV or playing video games may not achieve a healthy level of exercise.

Maintain a healthy body weight. For children, consult your doctor about ideal weight ranges based on age, sex and body type.

Supervise your children's medication usage for related conditions like high blood pressure or type 2 diabetes. Make sure they take their prescriptions exactly as labeled every day.
Obesity may not be the sole cause of nonalcoholic fatty liver disease in children, but maintaining a healthy weight offers a good first step in preventing the condition or treating it in a child already diagnosed. By showing your children what this looks like by living it, parents can help their children develop good eating and exercise habits that help them stay as healthy as possible throughout their life.

Was this helpful?