Is Hepatitis B Curable?
Was this helpful?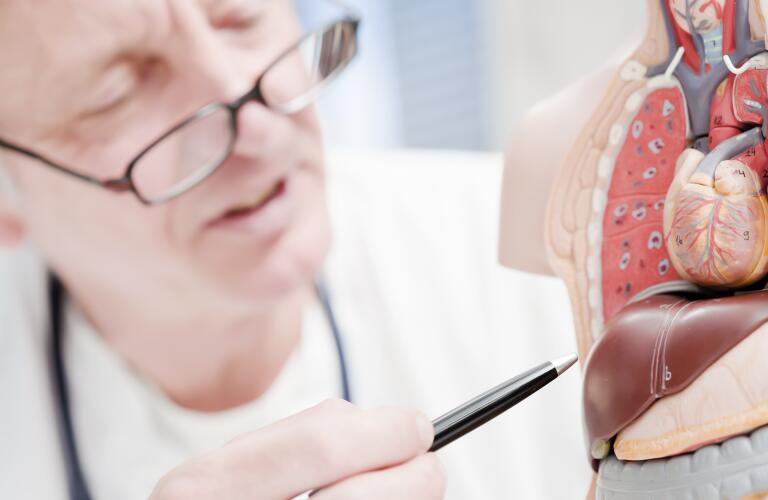 Hepatitis B is one of the three common hepatitis viruses. In recent years, one of the other common hepatitis viruses—hepatitis C—has become curable. This has radically changed the disease and the lives of people with hepatitis C infection. But hepatitis C and hepatitis B are very different viruses. So, can hepatitis B be cured? Here is a look at the natural course of hepatitis B infection and hepatitis B treatment options.
Both hepatitis B and hepatitis C have an acute phase. This is when the infection initially occurs. In both cases, most people don't have any symptoms or realize they are sick. While acute hepatitis C infection almost never clears, hepatitis B usually clears after the acute phase. The majority of adults with hepatitis B will recover completely after the acute infection. This is similar to many other viral infections.
Since most people don't realize they have acute hepatitis B, they don't receive any treatment. About 95% of adults will clear it and may not even know about the infection. If you do find out you have acute hepatitis B, you usually don't need medicines. Your doctor may recommend supportive measures including:
Drinking plenty of fluids

Eating a balanced diet to optimize nutrition

Resting

Not drinking alcohol or using drugs, as these are processed through your liver
If the infection is severe, you may need medicine to prevent complications. Your doctor may also recommend hospital care.

Both hepatitis B and hepatitis C have a chronic phase. Hepatitis C almost always progresses to a chronic infection; hepatitis B usually does not become chronic in adults. However, most babies who contract the virus from their mothers will develop chronic hepatitis B. When hepatitis B infection becomes chronic, it is not curable. People with chronic hepatitis B typically need lifelong treatment.
The first step in getting the right treatment for chronic hepatitis B is seeing a liver specialist—or hepatologist. Other doctors who treat hepatitis B include infectious disease doctors, gastroenterologists, and internists. It's important to see someone with expertise in hepatitis B. Frequent monitoring is necessary to follow your liver's health and decide when it is time to treat. Treatment is generally most effective when there are signs of active liver disease.
Antiviral Medicines for Hepatitis B
Antiviral medicines for hepatitis B slow down or stop viral reproduction. Fewer viruses mean less liver damage. Antivirals are potent drugs that can significantly reduce the risk of liver damage. But they usually can't clear the virus the way hepatitis C medicines can. Hepatitis B antivirals only work while you are taking them. This means you may need these medicines for the rest of your life. Fortunately, they all come as pills you take once a day.
First-line antiviral medicines for hepatitis B include:
Entecavir (Baraclude)

Tenofovir alafenamide (Vemlidy)

Tenofovir disoproxil (Viread)
Second-line antiviral medicines for hepatitis B include:

Adefovir dipivoxil (Hepsera)

Lamivudine (Epivir-HBV, Heptodin, Zeffix)

Telbivudine (Sebivo, Tyzeka)
Interferons for Hepatitis B
Interferons are immune modulators. They stimulate the immune system to fight infection. Your body naturally makes interferons. However, interferon drugs are man-made versions doctors can give as an injection. There are two for hepatitis B:
Pegylated interferon (Pegasys), which is a weekly injection and a first-line treatment

Interferon alpha (Intron A), which is an older product that is not a preferred treatment
Interferons have significant side effects, including fatigue, flu-like symptoms, headache, nausea, and fever with chills and shaking. About half of people who take interferons will have these side effects.
Chronic hepatitis B can eventually lead to serious liver problems. This includes cirrhosis, liver cancer, and liver failure. When hepatitis B causes end-stage liver disease, a liver transplant is the only effective treatment.
Was this helpful?