CBD Oil: Could It Show Up on a Drug Test?
Was this helpful?
CBD products can be problematic when it comes to drug testing. The substance in cannabis that causes a buzz is a different cannabinoid, called THC, or tetrahydrocannabinol. Although drug tests screen for THC, not CBD, many CBD products contain a trace amount of THC. This can show up in your urine during a drug test. CBD products contain a chemical called cannabidiol, which does not provide a "high." CBD is a type of cannabinoid found in the cannabis plant.
CBD has taken off as a natural remedy for a variety of ailments. Products like CBD oil can be made from either the hemp plant or the cannabis plant, which are closely related varieties of the same cannabis species, Cannabis sativa.
Read on to learn more about CBD oil and drug tests.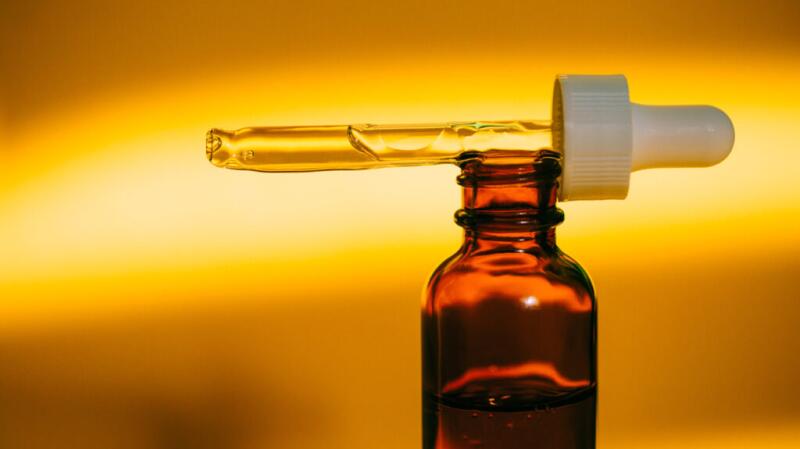 Topical products that claim to contain CBD — such as shampoos, cosmetics, or creams — should not cause any reaction during a drug test because they do not enter the bloodstream. In the case of CBD oils, gummies, teas, or transdermal patches, the situation is more complicated.
There are several factors relating to how CBD oil could show up on a drug test. Because CBD is unregulated, products advertised as containing pure CBD could contain anywhere from small traces of THC to potentially intoxicating amounts. Hemp-derived CBD products can legally contain up to 0.3% THC.
Learn five ways to take CBD here.
THC can show up in your hair for up to 90 days and between 3 days and a month or longer in urine, depending on how often the person uses it. It is detectable in saliva for up to 48 hours and up to 36 hours in the bloodstream. Factors that can influence whether it shows up in a drug test include:
frequency of use
level of THC
body metabolism
hydration
Urine testing is the most commonly used and most thoroughly studied form of drug testing.
Urine testing is well researched and can detect higher concentrations of drugs or drug metabolites than in the blood. Urine tests are typically positive if they detect more than 50 nanograms per milliliter of THC in the urine.
For a person who uses cannabis recreationally, THC can linger in the system for up to 10 days. For people who use cannabis moderately, it stays in the system for 2–4 weeks after last use. For those who use it heavily, it can linger for more than a month.
Learn 10 health benefits of hemp oil here.
If you are concerned that THC in your CBD oil or other CBD product may show up on a drug test, you may be able to reduce the chance of that occurring, though there is no guarantee.
Some of the factors that may increase the likelihood of a positive drug test are:
Cross contamination with THC: This can occur if manufacturers make products with THC as well as CBD. CBD oil can also be contaminated by THC in a shop or at home.
Source: Full-spectrum CBD is more likely to contain THC, while CBD isolate should not contain any other cannabidiols, such as THC. Look for products that have undergone testing in an independent lab. You may have to contact the company to find out about test results.
Dosage and duration: Remember that the more CBD you take and the more often you take it, the longer you may have traces of THC in your system. It can take hours, days, or weeks for it to leave your body.
The legality of CBD products can be complex. Products that have more than 0.3% THC at dry weight may not be legal or may only be available in dispensaries.
CBD products made from hemp plants are legal throughout the United States as long as they contain less than 0.3% of THC and do not make any medical claims. A hemp plant is defined as Cannabis sativa that contains less than 0.3% THC.
CBD will not show up in a drug test because drug tests do not screen for it. CBD products may contain THC, however, so you may test positive for THC after taking CBD products. If you take CBD oil, you should plan accordingly if your work or activities require you to undergo drug testing.
Learn more about when to take hemp oil here.
Drug testing in the workplace can be done for a variety of reasons, such as:
for preemployment testing
for annual physicals
reasonable suspicion
after an accident
after treatment from a rehabilitation program
A negative test does not mean the person has never used drugs or will not use drugs in the future. If you test positive for drugs at your workplace, your employer may refer you to a rehabilitation program. Workplace drug programs are required to comply with local, state, and federal drug policies.
There are three different types of CBD used, depending on how it is extracted from the cannabis plant. The three types are:
Full-spectrum CBD: All the extracts of the cannabis plant feature in this type. The THC concentration is less than 0.3%.
Broad-spectrum CBD: This type is similar to full-spectrum but with the exception of containing no THC. It is important to note that a product marked as "THC-free" does not always mean it is entirely free of THC. Even broad-spectrum CBD can result in a positive drug test.
Isolate: This type is typically harvested from Cannabis sativa. This type is pure CBD.
Full-spectrum and broad-spectrum CBD have both been shown to have clinical benefits.
Learn more about the benefits of CBD here.
If you are purchasing CBD oil, make sure to buy from a reputable source. Buy CBD isolate if possible, as it contains no THC. Remember that even small traces of THC can stay in your system after you use CBD, so if you have an upcoming drug test, it is advisable to avoid using CBD products well in advance.
Check your employer's drug testing policies before planning to use CBD and make sure to follow your local and state laws on the purchase and usage of CBD oil.
Was this helpful?