Understanding Mantle Cell Lymphoma
Was this helpful?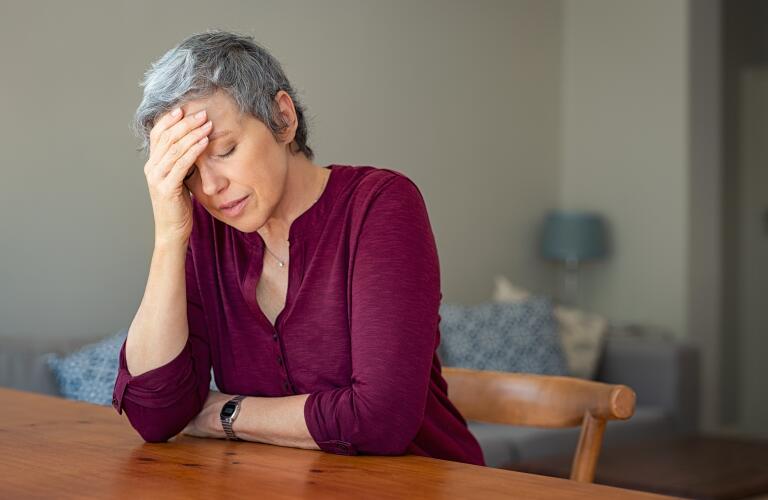 Every year, about 4,000 Americans will learn they have a rare type of cancer called mantle cell lymphoma. If you or a loved one have mantle cell lymphoma, learning about the disease will go a long way toward knowing what to expect.
Here are some mantle cell lymphoma facts to help your understanding.
What is mantle cell lymphoma?
Mantle cell lymphoma is a type of non-Hodgkin lymphoma (NHL). NHL is a blood cancer that arises in lymphocytes—a type of white blood cell—in the lymphoid system. Doctors classify NHL in a couple of ways. First, they look at the type of lymphocyte—B-cells or T-cells—that are cancerous. Then, they consider how quickly or slowly the cancer is progressing. Mantle cell lymphoma is a B-cell lymphoma that tends to grow and spread quickly. This makes it a relatively aggressive lymphoma.
B-cells are an important part of the immune system. They make antibodies that attach to and identify foreign invaders, like bacteria and viruses. In lymphoma, abnormal B-cells grow and multiply, clogging the lymphatic system, the part of the immune system that rids the body of waste, fluids, and other substances. Lymph nodes and organs like the spleen make up the lymphatic system. Mantle cell lymphoma gets its name from an area within the normal lymph node called the mantle zone. This is where the cancerous B-cells begin in this type of lymphoma.
What are the symptoms of mantle cell lymphoma?
In the early stages, people with mantle cell lymphoma often have no symptoms. People most commonly seek medical care when they notice persistent swelling in lymph nodes of the neck, armpits, or other areas. Other common symptoms of mantle cell lymphoma include:
Fatigue

Fever

Night sweats

Unintended weight loss
Because there are few symptoms and they tend to be nonspecific, people often overlook them and don't always think medical care is necessary. Unfortunately, this means mantle cell lymphoma has usually spread at the time of diagnosis. It's common to have involvement of the digestive system at diagnosis. Some people may also have symptoms that reflect this, such as nausea, vomiting, bloating, indigestion, a sense of fullness, or abdominal pain.
What causes mantle cell lymphoma?
Like all cancers, mantle cell lymphoma is the result of cells growing out of control. Two types of genes manage cell growth—oncogenes and tumor suppressor genes. Oncogenes stimulate cell growth. Tumor suppressor genes limit cell replication or make sure cells die when they should. Cancer can develop when mutations occur in these genes. The mutative changes can be inherited from parents or acquired during life. Researchers believe most lymphomas, including mantle cell lymphoma, are the result of acquired genetic mutations. Scientists aren't certain about the exact cause of these mutations. It's likely a combination of environmental, genetic, and immune system factors.
Who gets mantle cell lymphoma?
Mantle cell lymphoma accounts for around 6% of the approximately 77,000 annual NHL diagnoses in the United States. About 75% of cases are in males. It primarily affects older adults in their 50s and 60s.
How is mantle cell lymphoma treated?
Doctors tend to treat mantle cell lymphoma aggressively, as it has usually spread at diagnosis. Standard mantle cell lymphoma treatment consists of combination chemotherapy plus an immunotherapy drug. Immunotherapy drugs help your immune system to fight cancer cells more effectively. Some patients may also need a targeted therapy drug as first-line treatment. Targeted therapy acts on specific characteristics of cancer cells to prevent them from growing and multiplying. Common treatments include:
Bendamustine (Treanda), a chemotherapy drug, with rituximab (Rituxan), an immunotherapy medication

Hyper-CVAD, a combination of chemo drugs including cyclophosphamide, doxorubicin, vincristine, and dexamethasone alternating with high-dose methotrexate and cytarabine, plus rituximab

R-CHOP, a combination of chemo drugs, immunotherapy, and a steroid; this includes rituximab, cyclophosphamide, doxorubicin, vincristine, and prednisone
For certain younger patients, doctors may recommend a stem cell transplant after chemotherapy. Older patients may need long-term maintenance therapy with rituximab.
Mantle cell lymphoma frequently relapses after initial treatment. Various targeted therapies and immunotherapies are useful in this circumstance. Scientists are also actively studying new approaches to treating mantle cell lymphoma, such as CAR-T cell therapy. This approach genetically modifies a person's own T-cells to fight their specific cancer. To learn more about potential new treatments for mantle cell lymphoma, talk with your hematologist-oncologist.
Was this helpful?