Treatment Advances in Leukemia
Was this helpful?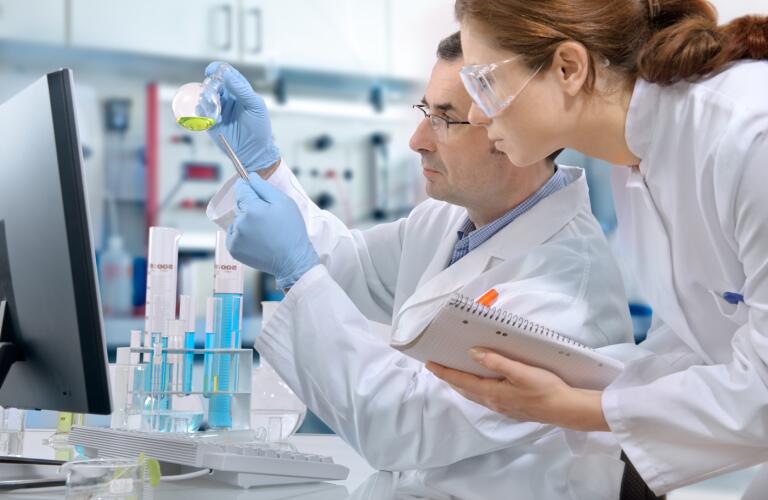 Researchers are learning more about leukemia every day. The result? Better treatments. There often is more than one way to treat leukemia. Which treatment works best for each person, however, depends on several factors, including the type of leukemia and the stage. Whether the cancer is acute (comes on quickly) or chronic (grows slowly) also makes a difference.
It will be easier to make treatment decisions when you know about the most effective treatments. Be sure to ask your doctor about the latest treatment options:
For a long time, the downside of cancer drugs was that they killed a lot of healthy cells along with the cancer cells. Today's cancer drugs are smarter. They target just the cancer cells. Sometimes, they aim at something very specific in those cells. And, they don't destroy healthy cells.
People with chronic myelogenous leukemia (CML) have seen the benefits of this. CML was once a very life-threatening disease. Today, new "smart" drugs can block the abnormal protein made by the specific mutation in the chromosome that causes CML.
Clinical trials may offer the latest "smart" drugs for leukemia.
Researchers are testing targeted immunotherapy for several types of leukemia. It finds and destroys cells that have the abnormal genes that cause leukemia. Targeted immunotherapy helps protect healthy cells that treatments like chemotherapy would destroy.
Acute lymphoblastic leukemia (ALL) is a very aggressive type of leukemia. Doctors use immunotherapy to treat ALL in adults. This treatment is still in the clinical trial stage, but it offers great hope for people with ALL.
Chemotherapy treats many types of cancer, including leukemia. New types of chemotherapy are better at targeting leukemia cells. Drugs that doctors are currently testing as a treatment for acute myeloid leukemia (AML) include tipifarnib, bortezomib, sapacitabine and laromustine.
Most chemotherapy drugs kill healthy cells as well as cancer cells. High doses of chemotherapy destroy many bone marrow cells. That keeps new, healthy blood cells from forming. That's where stem cell transplants can help. Doctors put healthy stem cells from donors into the body of the person with leukemia. The bone marrow then produces healthy blood cells. Today, cancer patients getting chemotherapy in very high doses often get a stem cell transplant along with the chemo.
Another name for this is immunotherapy. These treatments help the body's immune system protect itself and fight leukemia cells. Biological therapy also tends to have fewer side effects than other treatments. Some people have biological therapy along with other treatments like chemotherapy. Others have it as a follow-up therapy after other treatments. Some people have it as their only treatment.
Several types of biological therapy can treat leukemia. One is radioimmunotherapy. It combines a radioactive material (radioisotope) and man-made antibodies (immunotherapy) to destroy cancer cells. The antibodies attach to specific substances on the cancer cells. Once attached to the cell, the radiation from the radioisotope kills the cell.
Clinical trials study different medications and therapies, combinations of treatments, drug dosage, and more. At any given time, clinical trials are in process for many types and stages of leukemia. There are trials for people just diagnosed. Other trials are for those who've had leukemia for many years. Some clinical trials offer the newest possible treatment. Ask your doctor if a clinical trial might help you. Also, the Leukemia & Lymphoma Society offers specialists to help you find a trial that's right for you.
Was this helpful?