Meet the Hematologist-Oncologist: Chronic Lymphocytic Leukemia
Was this helpful?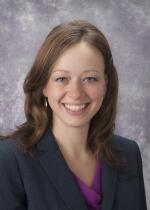 Alison Sehgal, MD, is a board-certified hematologist and medical oncologist at UPMC Hillman Cancer Center and serves as an assistant professor of medicine at the University of Pittsburgh School of Medicine. In our "Meet the Specialist" series, we highlight the unique perspectives of various medical specialists on the types of patients they see and what they find rewarding and challenging in their daily practice.
Growing up, I was always very close with my grandmother. She had many health issues, and even from a young age, I remember how scared she was about some of her diagnoses. But I also remember her feeling of relief when she found good physicians that would explain things to her clearly, work together with her on her treatment, and alleviate her symptoms. I was inspired to go into medicine by my grandmother and her relationship with her doctors. Once I was in medical school, I spent time shadowing an oncologist who specialized in leukemia and lymphoma–just like I do now. He was an excellent teacher, and as I learned more about the field of hematology and oncology, the more I wanted to pursue that specialty. As a hematologist-oncologist, I treat people with lymphoma and leukemia and can make a dramatic impact on their quality of life, which is what I hoped for in a career.
Oncology is the practice of medicine that involves the care of people with cancer. Hematology is the branch that cares for people with blood disorders. As a hematologist-oncologist, I combine those two specialties and treat people with cancers of the blood. I see patients with leukemias like acute myelogenous leukemia (AML) and chronic lymphocytic leukemia (CLL), as well as lymphomas like Hodgkin lymphoma and mantle cell lymphoma (MCL).
The majority of the time, I spend my days in the clinic. I see patients with leukemia and lymphoma from about 8:30am to 4pm, and then end the day figuring out the best management plans for my patients. I also run clinical trials, so I take time to meet with my research staff, screen eligible patients for studies, and then look at the data. Additionally, I take about 12 weeks of the year to treat hospitalized patients, like individuals who have undergone bone marrow transplants.
The hardest part of my job is often validating how we approach an older patient's care, because often cancer treatments can be quite aggressive and impact quality of life. For example, with AML, the majority of patients are older, in their 60s and 70s. It can be hard to determine the right regimen for them; some treatments may not cure their cancer, but often have a good response rate and can prolong their lives. On the other hand, more aggressive chemotherapies can be really tough on their bodies but have a chance to cure their disease. It can be challenging to balance their quality of life with potentially curative treatment options, especially as people get older and can't tolerate standard intensive chemotherapy agents well.
With CLL, we are lucky that today, we have a lot of oral medications and forms of immunotherapy–a type of treatment that amplifies the immune system's response to fight cancer–that we didn't have 10 or 15 years ago. There are many more options available now that make this balancing act easier to figure out.
The most rewarding part of my job is definitely forming relationships with patients. I am privileged to be involved in a really important part of their lives, and I am grateful to be able to form bonds with my patients and their families. I'm often inspired by how they handle difficult situations and I feel that I'm doing meaningful, impactful work.
When it comes to finding the right oncologist for your cancer, I recommend looking for someone who is knowledgeable about your particular type of cancer. If you have chronic lymphocytic leukemia, for example, you'll want to consult with a hematologist-oncologist who frequently sees patients with CLL and has lots of experience treating it. It's also important to find someone you can talk to easily–someone with whom you feel comfortable sharing the details of your life, because those details will impact which therapies we think will be right for you.
Was this helpful?