CLL: New Treatment Options for Chronic Lymphocytic Leukemia
Was this helpful?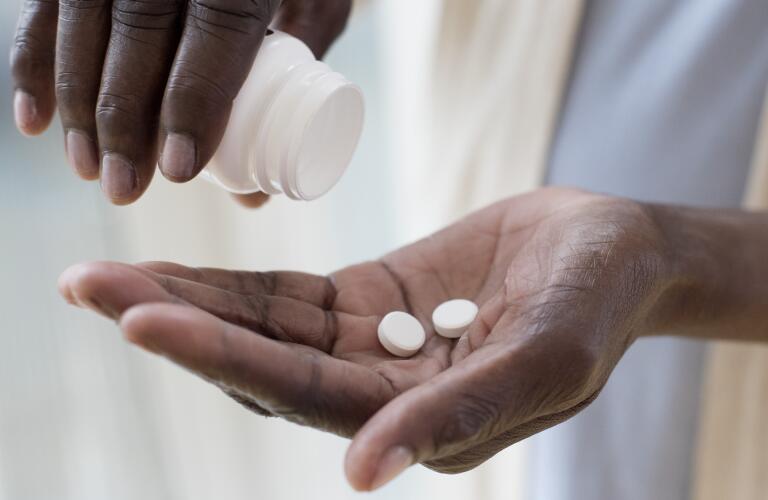 Chronic lymphocytic leukemia (CLL) is a type of cancer of the blood and bone marrow. It develops when abnormal white blood cells called lymphocytes begin to grow out of control and prevent healthy blood cells from forming. CLL is the most commonly diagnosed form of adult leukemia. CLL often progresses slowly, but over time, it can cause symptoms such as fatigue, weakness, fever, and swollen lymph nodes.
In recent years, there have been numerous advances in treating CLL, largely due to the development of new targeted therapies. These drugs work by interfering with specific parts of cancer cells to stop them from growing and spreading. Take charge of your care and make sure you understand new CLL treatments and how they are used.
In the past, standard treatment for CLL consisted of a combination of chemotherapy drugs called fludarabine and cyclophosphamide and a monoclonal antibody called rituximab (Rituxan). Monoclonal antibodies are man-made versions of antibodies that your own immune system makes. They help boost your immune system response to kill off cancer cells. Though still used, this combination can be hard to tolerate due to the side effects, especially for older or more frail adults. Other monoclonal antibodies may also be used for CLL treatment, including obinutuzumab (Gazyva) and ofatumumab (Arzerra).
Newer CLL treatments have evolved as we've learned more about what's happening in CLL cells. These targeted treatments are classified based on the types of proteins they block in CLL cancer cells. They include:
Bruton's tyrosine kinase (BTK) inhibitors: Ibrutinib (Imbruvica) and acalabrutinib (Calquence) may be used for initial treatment of CLL or after other treatments have been tried. As a newer BTK-inhibitor, acalabrutinib appears to be better tolerated, which is important since these pills may need to be taken for life.
PI3K inhibitors: These medications include idelalisib (Zydelig) and Duvelisib (Copiktra) and can be used to treat CLL that hasn't responded to previous treatment or has returned.
BCL-2 inhibitors: Venetoclax (Venclexta) is a once-a-day pill that disrupts a protein from keeping cancer cells alive.
These new CLL treatments are exciting for several reasons. Not only do they provide more options for treating CLL, they also allow some people to be treated without the need for chemotherapy. Targeted treatments aren't free of side effects, but they are typically less common than those experienced with chemotherapy and don't damage healthy cells like chemotherapy can. In some cases, targeted treatments can prevent CLL from progressing and even help achieve extended periods of remission.
Many CLL treatments have also been approved to be given in combination. For example, a BTK-inhibitor or BCL-2 inhibitor can be combined with a monoclonal antibody to help improve outcomes.
To select the best line of treatment, your doctor will consider several things:
Your age
Your overall health
The stage of your cancer
Your symptoms
Whether your cancer is newly diagnosed or has been treated before
Your treatment preferences
Your doctor will also run special tests to look at characteristics of your cancer cells. Certain mutations in CLL cancer cells can vary from person to person. The presence (or absence) of these mutations can help your doctor determine how aggressive your cancer is and how it may respond to treatment. This important information is used to guide treatment decisions, essentially "personalizing" it to you.
There are currently several targeted treatments for CLL in clinical trials, and researchers are continuing to explore different drug combinations. The goal is to find safe, effective, and well-tolerated treatments, as we strive to find a cure.
Was this helpful?