When to See a Doctor for Frequent Urination
Was this helpful?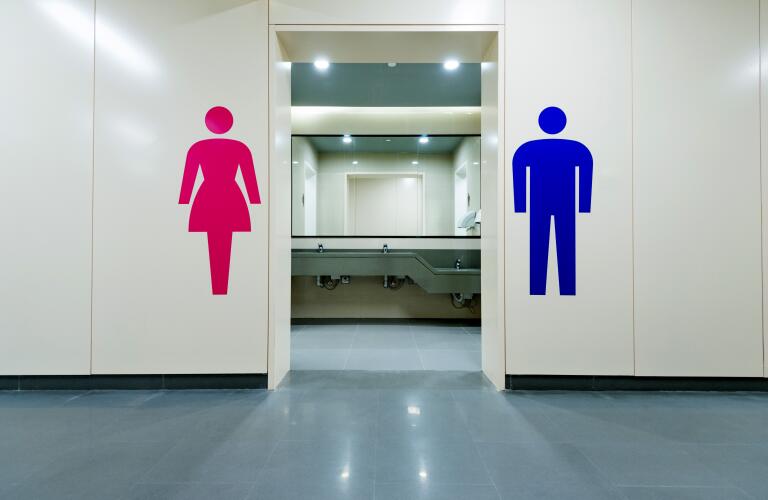 If you're diligent about staying hydrated or you drink a lot of caffeine or alcohol, you may find yourself needing to pee frequently. Or, if you're pregnant and have a baby positioned on your bladder, you might have to go more often. But sometimes people feel the need to urinate an excessive number of times in a day or during the night, without any apparent reason. If you find yourself headed to the bathroom more than 4 to 8 times a day, you may be experiencing a condition called frequent urination, which can be a symptom of a more serious medical problem.
Frequent urination can happen to anyone of any age, but some people are at a higher risk. Find out when to see your doctor about frequent urination.
Frequent urination causes can include a variety of health conditions. Some of these conditions can be treated easily, though some may be more challenging. While children and young adults can have this symptom, older adults are more likely to experience frequent urination. Some of the causes of frequent urination include:
Diabetes, either type 1 or type 2
Diuretics, which are pills intended to remove excess water from the body
Interstitial cystitis or other bladder conditions
Nocturia, which is frequent urination at night
Overactive bladder syndrome
Pelvic tumor or radiation therapy to the pelvic region
Prostate problems, such as an enlarged prostate
Vaginitis, which is swelling of the vagina
Rarely, frequent urination can be caused by bladder cancer.
If you know you've been drinking a lot of caffeine or alcohol, cut back and see whether that helps reduce the number of trips you take to the bathroom. If you're waking up frequently in the night to pee, don't drink too much near bedtime.
While it might be embarrassing to talk about frequent urination with your doctor, it's important to have the conversation to get an accurate diagnosis. Don't brush off this symptom as simply an inconvenience—an undiagnosed medical condition can sometimes lead to very serious problems.
Schedule a doctor's appointment within a day or two if you have:
A change in the color of your urine
Difficulty starting urination or a weak stream
Pain or burning before, during or after urination
Contact your doctor right away if you experience frequent urination along with any of these symptoms:
Discharge from the penis or vagina
Go to the hospital immediately if you experience weakness in your legs. This could indicate a spinal cord disorder.
If you suspect something is wrong (but not an emergency), keep a log leading up to your appointment. Include the number of times you go to the bathroom every day and how much you urinate when you go. This log will be helpful to your doctor when you make an appointment to discuss frequent urination problems—whether in person or via video (telehealth).
For non-emergencies, you can call your primary care physician to discuss frequent urination. He or she will ask about how much you're drinking (alcohol and other drinks), how often you go to the bathroom, how much urine you produce when you go, and how long you've had the symptoms. Your doctor will also ask whether you're having any other unusual symptoms, such as fatigue.
If your primary care physician cannot determine the cause or if the diagnosis requires special treatment, he or she may refer you to a urologist, endocrinologist, or another specialist for frequent urination treatment and testing. Keep in mind that some insurance companies may allow patients to go directly to a specialist, but many often require a referral from a primary care physician.
Frequent urination treatment may be as simple as cutting back on the liquids you drink, but if you've tried that without improvement in your symptoms, it's important to talk with your doctor about your diagnosis and treatment options.
Was this helpful?