Diagnosing Bladder Problems in Men
Was this helpful?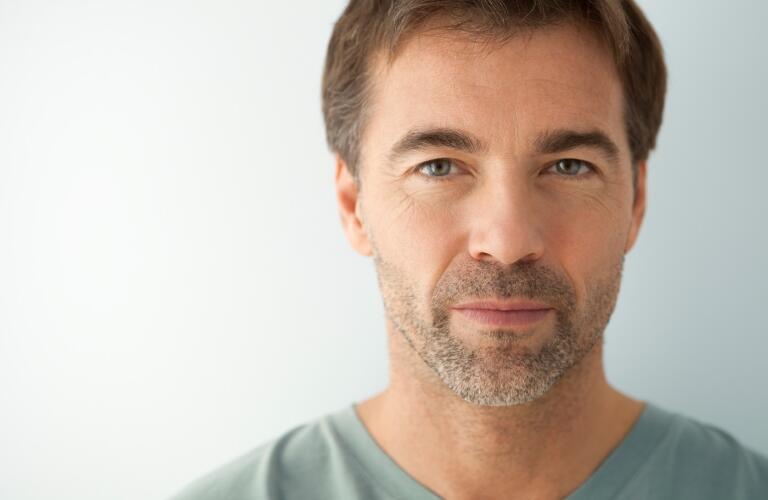 Most bladder problems aren't a serious health concern. But bladder problems can be embarrassing and annoying. In some cases, they can even interfere with your daily routine and social life.
The good news is that you don't have to live with bladder problems: there is help. The first step is to see your doctor to find the cause of the problem. Here's what to expect at the doctor's office.
Before your appointment, make a list of your symptoms and when they occur. For example, you may want to keep track of how many times you urinate every day, or how often you leak urine.
Your doctor may also want to know:
How long you've had your symptoms

How much and what kinds of liquids you drink every day

The medicines you take
It can be helpful to take a few minutes to think about your answers before your visit. The more detailed information you can give your doctor, the easier it will be for your doctor to find the problem.

After asking about your symptoms, your doctor may do an exam to try to find a cause for your symptoms. The exam may include checking your prostate and rectum. You may also need to give a urine sample so your doctor can check for blood or infection.
Depending on your symptoms, your doctor may also do other tests to try to find the reason for your problem. These tests may include:
Cystoscopy. During this test, your doctor uses a small camera called a cystoscope to look inside your bladder.

Prostate-specific antigen (PSA) test. This is a blood test to check for prostate cancer. The prostate is a small gland that is right below the bladder.

Urinary cytology. This is a urine test to check for bladder cancer.

Urodynamics. For this test, your bladder is filled with water through a small tube. Then the pressure in your bladder is measured as your bladder fills and empties.

Uroflowmetry. This test checks how fast your urine flows when you urinate.
Your doctor will choose which tests to do based on your symptoms and health history. In addition, your doctor may ask you to keep a bladder diary to record how much and how often you drink, how often you urinate, and the number of times a day you have symptoms.

In most cases, these exams and tests can help your doctor determine your problem. But some problems, such as interstitial cystitis, a condition that can cause pain and frequent urination, don't have a specific test. Your doctor may be able to diagnose this condition only after ruling out other problems.
Was this helpful?