Treating Autosomal Dominant Polycystic Kidney Disease
Was this helpful?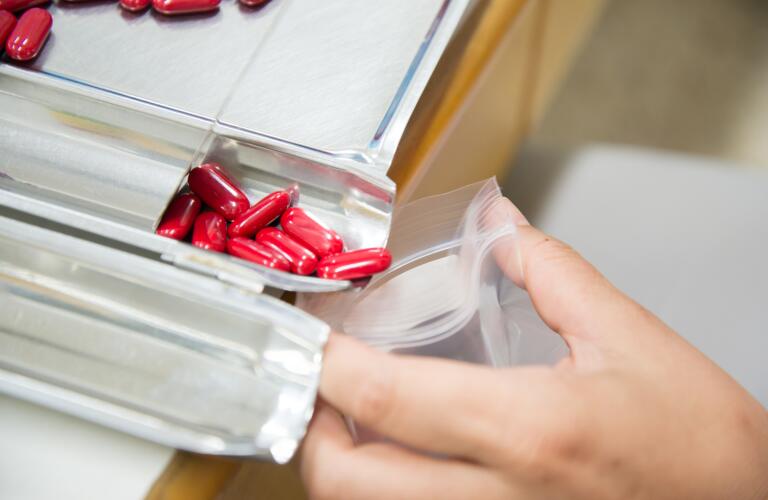 Autosomal dominant polycystic kidney disease (ADPKD) is a genetic condition characterized by the growth of many cysts in the kidneys. It's considered the most common form of inherited kidney disease.
Though there isn't a cure, our means of treating autosomal dominant polycystic kidney disease continue to improve. Here's what you need to know about how it's treated.
In most cases, polycystic kidney disease is passed down from one or both of your parents. There are two types: autosomal dominant and autosomal recessive polycystic kidney disease (ARPKD). Autosomal dominant polycystic kidney disease is by far the most prevalent of the two. If one of your parents has ADPKD, you have a 50% chance of inheriting the disease.
Healthy kidneys have many functions to keep your body working the way it should. They filter wastes and toxins from your blood, regulate your body's fluid levels, help keep blood pressure levels balanced, and more. But if you have ADPKD, a mutation in your genes causes abnormal cysts to grow in your kidneys, which can prevent them from functioning properly. Sometimes, these cysts can multiply by the thousands. The cysts are filled with fluid, causing your kidneys to become quite large. As a result, your kidney function may be compromised over time.
Symptoms of ADPKD usually don't develop until adulthood. You may notice pain in your back or side due to the presence of cysts or enlarged kidneys. High blood pressure, blood in your urine, and urinary tract infections can also occur, since your kidneys may not be working as well as they should. Other parts of your body including your liver, heart, and brain may also be affected by the disease.
Treatment for polycystic kidney disease focuses on easing symptoms and keeping your kidneys functioning the best they can. Your doctor may suggest the following:
Managing pain: Over the counter medications like acetaminophen (Tylenol) may be used to improve pain. Other drugs, such as antidepressants, can be helpful in cases of chronic pain. Occasionally, painful cysts may be drained or surgically removed.

Controlling high blood pressure: Medications, such as angiotensin-converting enzyme (ACE) inhibitors, are often needed to lower your blood pressure. Lifestyle changes, including eating a low-salt diet, quitting smoking, and increasing your activity, can also improve your blood pressure.

Treating infections: Antibiotics are used to treat urinary tract or kidney infections. Staying well hydrated and increasing your water intake is often recommended as well.

Addressing end-stage kidney disease: If your kidneys are no longer able to effectively remove wastes and excess fluid from your blood, dialysis or a kidney transplant will be needed. In fact, up to 50% of patients with ADPKD require a kidney transplant by the time they turn 60 years old. However, new treatments are changing how we manage this disease, and that statistic may change as a result.
In 2018, a medication called tolvaptan (Jynarque) was approved to treat adults with ADPKD. Taken as a pill twice a day, tolvaptan helps slow the rate of kidney decline. It blocks a hormone called vasopressin, which causes kidneys cysts to grow. If your ADPKD is progressing rapidly, you may be a candidate. This medication can cause serious liver damage, though, so if your doctor thinks it's the right choice for you, you'll be monitored closely while taking it
Currently, other drugs are also being studied to determine if they may be effective in treating autosomal dominant polycystic kidney disease. A wide variety are under investigation, including medications used to treat type 2 diabetes, vitamins, and dietary supplements. The more researchers learn about what causes cysts to develop and how the disease progresses, the better they can try to stop it. If you're interested in joining a clinical trial for one of these new medications, talk to your doctor about your options.
Was this helpful?