How Telehealth Can Help People With Kidney Disease
Was this helpful?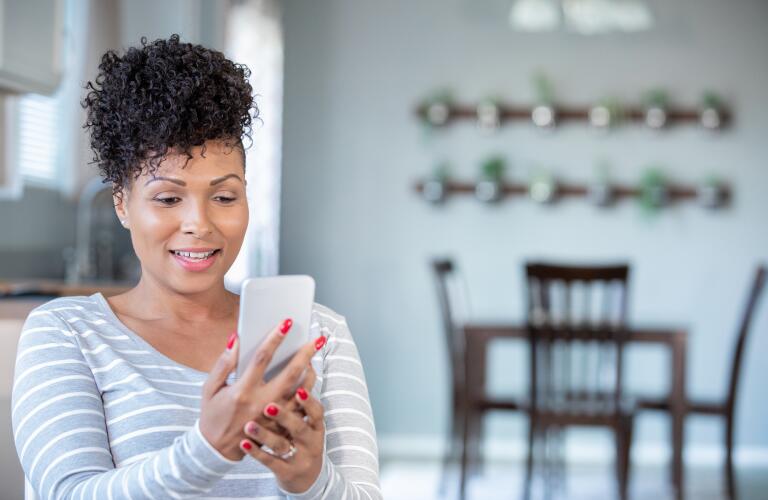 Whether you're in the early stages of kidney disease, or you've been coping with the condition for some time, a close connection to your doctor is paramount to help you stay as healthy as possible. Enter telehealth. Whether you're communicating with your doctor by phone, text, email, or live teleconference, telehealth can help you and your doctor keep close tabs on your health and effectively manage your kidney disease without leaving home.
Telemedicine can help you get the care you need to stay healthy without the hassle and potential risk of going to the doctor's office. With telehealth options available to you, you might not need to visit your nephrologist in person as frequently as in the past. And it might even save you money, helping you cut down on travel expenses. Medicare covers telehealth appointments just like in-person appointments, and many private insurers and state Medicaid programs also offer varying degrees of coverage. If you choose to pay out of pocket, telehealth visits are often less expensive than face-to-face appointments. Check with your insurance and your doctor's office for more details.
Plus, the knowledge that you have access to your nephrologist even if you can't get to the office can be reassuring. Telehealth ensures that your doctor is knowledgeable about the current state of your health, which can help you feel confident about your condition and your ability to care for yourself.
Telemedicine isn't just about virtual doctor visits, although that's a key advantage. You and your doctor can also use telecommunication tools to exchange important information about your health. Your doctor can also pass along useful information to help you stay as healthy as possible. For example, if you're struggling with high blood pressure, your nephrologist can easily advise you about ways to keep your blood pressure under better control. In turn, you can express your concerns or talk about challenges that you're experiencing, and get some expert guidance.
If you are undergoing dialysis at home, telehealth can give you the opportunity to ask questions and express any concerns you have. You can even show your doctor what you're doing, if need be.
Make the most of your telehealth visit by preparing in advance. Write down any symptoms you're experiencing, as well as any questions you have for your doctor. It can also help to make a list of your medications for quick reference, and to keep a pen and paper handy during the call so you can take notes. Your doctor's office should provide you with instructions before your appointment, including information about any special apps you'll need to download and forms you'll need to fill out.
Kidney disease can put you at increased risk for various complications. For example, people with polycystic kidney disease are at elevated risk for a number of health complications, including:
Mitral valve prolapse, which is a type of heart valve abnormality
One of the best ways to ward off long-term complications or damage to your kidneys is by closely monitoring your kidney function and your overall health, keeping an eye out for some of these known complications. Telehealth can help you and your doctor partner together to stay on top of your disease progression. If you describe symptoms or changes to your doctor, they can monitor you more closely. Your doctor might prescribe a new medication, change the dose of any medication you're already taking, or provide other interventions. If necessary, your doctor can suggest some additional tests.
Ultimately, you may decide you really like the opportunities afforded by telehealth when it comes to managing your kidney disease. But there are some limits to telehealth. If you need bloodwork or other types of tests, your doctor may tell you to schedule an office visit. Also, if you do develop certain complications, you may need to visit a clinic or the hospital.
Was this helpful?