PHYSICIAN VOICES

Advances in Treating Autosomal Dominant Polycystic Kidney Disease

Was this helpful?
New medications significantly reduce the rate at which kidney cysts grow, keeping patients healthier and kidneys functioning longer.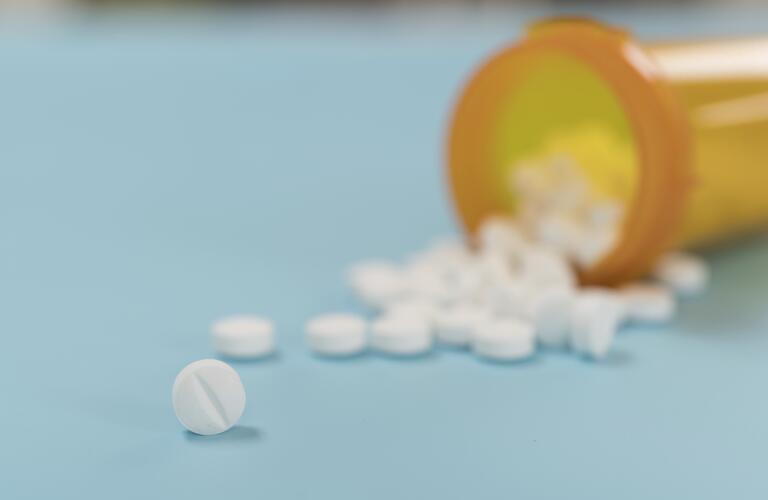 Autosomal dominant polycystic kidney disease (ADPKD) is a condition in which a gene mutation causes cysts to grow and multiply in the kidneys. It's a genetic disease, which means if one of your parents has it, there's a 50% chance you'll inherit it from them. It's the most common hereditary kidney disease, but until recently, there weren't many treatment options available.
As a nephrologist who subspecializes in treating polycystic kidney disease, it's a very exciting time for me and my patients because a lot has changed in recent years. Today we understand more than ever before about how this disease progresses and how to treat it.
ADPKD is a result of a mutation in one of two genes that causes abnormalities in proteins that affect the way the kidney handles fluid. As a result, the kidney develops small cysts that eventually expand due to too much fluid accumulation inside them, and those cysts can become very large and painful. Eventually, they can rupture, which causes bleeding. The cysts also damage surrounding kidney tissue, which causes other associated complications like kidney stones and decreasing kidney function.
For some people, the abnormal proteins can cause cysts to form and grow in other organs, too. These additional cysts are found most commonly in the liver, but sometimes in the pancreas and spleen. The abnormal proteins can also cause hernias, abnormal heart valves, weakening of blood vessels that leads to aneurysms, and chronic high blood pressure. Ultimately, about half of all patients with ADPKD will experience kidney failure and require a kidney transplant or dialysis.
ADPKD is usually a slow-growing disease and patients often don't experience symptoms until their 30s or 40s. But treating the disease early can help preserve kidney function for the long haul, and new treatment options are helping us delay kidney failure and keep patients healthy for longer.
Until 2018, our treatments for ADPKD were fairly limited. We didn't have any drugs that treated the disease directly, so we'd focus on treating symptoms and do our best to protect the kidneys as long as possible. But in April of 2018, a new drug was approved by the U.S. Food and Drug Administration (FDA) called tolvaptan (Jynarque), and it was a huge step. I lead UCSF's Polycystic Kidney Disease Center of Excellence, which was one of the sites for the trial that studied tolvaptan's efficacy.
For a few years prior to its approval, I was able to enroll patients in the trial and offer them a chance to contribute to the advancement of science and try to slow the progression of their disease. The trial found that the drug can significantly reduce the speed at which the kidney cysts grow, which can keep patients healthier and help their kidneys function for longer. Now that tolvaptan is approved and available to more patients, it's exciting to have a treatment option I can prescribe that directly affects the disease.
It's still crucial to treat symptoms and protect the kidneys in other ways, of course, and most of my patients' treatment plans include blood pressure medications, pain management strategies, and other interventions. Additionally, tolvaptan is not the right drug for everyone with ADPKD; it's indicated for people who are at risk of the disease progressing quickly, and that's not the case for every patient. It's also important to keep in mind that this new drug works by slowing down cyst growth, delaying kidney failure and the need for dialysis or a kidney transplant.
There's currently no drug that reverses the effects of kidney disease or stops the damage completely. And there are side effects associated with tolvaptan, including the need to urinate frequently. A small percentage of patients also experience damage to their livers when taking this medication, so regular blood tests are necessary to monitor liver health in addition to kidney health.
There are several other clinical trials currently in progress involving new and different medications for polycystic kidney disease, which is very exciting to me. Not only can these trials offer great options to my patients, but they also show there's interest in finding more treatments for this relatively rare condition. Sometimes, when one drug is approved to treat a rare disease, drug companies don't invest in finding alternative. Luckily in this case, the opposite has happened, and there seems to be a lot of interest in understanding more about the disease and how to treat it.
People are recognizing the importance of this patient population and the impact this condition has on so many individuals and families. There are quite a few other drugs being studied–some new and some used for other conditions already–including tesevatinib, a medication previously tested to treat a specific type of lung cancer; bardoxolone methyl, an anti-inflammatory drug; and venglustat, a drug that may impact a metabolic pathway affected by ADPKD and other rare conditions.
Ideally, one day we may be able to use tolvaptan in combination with one or a variety of these not-yet-approved drugs to slow down cyst growth and disease progression, giving our patients an even better way to manage their condition. These drugs target different parts of the cyst growth process in different ways, and it's exciting to see what will happen in the next few years, when we may be able to offer specific options depending on a patient's unique case.
Was this helpful?