Finding Support During Kidney Cancer Treatment
Was this helpful?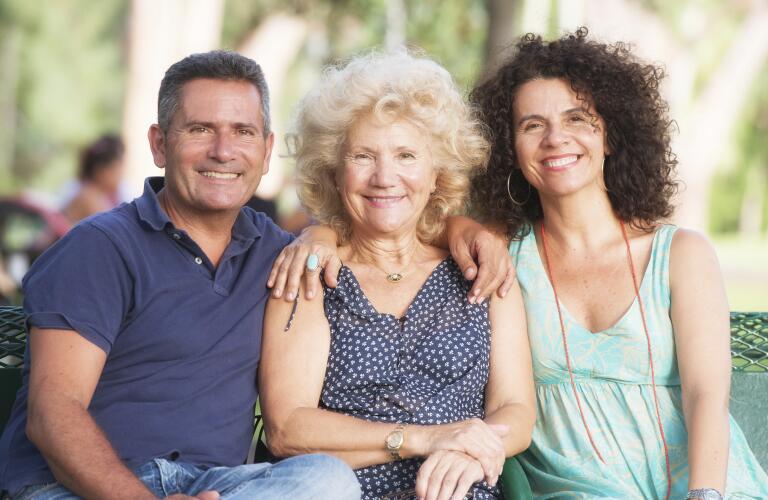 Going through kidney cancer treatment is not just a physical challenge; it can also create great emotional and mental stress. This stress can hinder your day-to-day quality of life and it also has a real impact on your ability to fight your cancer. Research shows stress can affect your immune system function, which can alter cancer tumor growth. This means improving your state of mind and emotional well-being are important parts of your kidney cancer treatment. By finding the right support during your treatment, you can help improve your overall stress level, contributing to greater health and healing.
It's common to experience a wide range of emotions after a kidney cancer diagnosis, especially if the disease causes physical or functional limitations. You may feel sad, anxious, angry or depressed, and the feelings may come and go. Sometimes it can be hard to know where to turn. Even people from families who typically rely on one another during times of stress may find it difficult to share certain aspects of their feelings and emotions.
Turning to a psycologist, psychiatrist, therapist, or counselor can often be helpful for those struggling with emotional issues, especially if you find it hard to talk to family members or friends. These professionals can help you work through specific concerns related to your stage of kidney cancer. Talk to your health care provider for a recommendation. You can also find some helpful sources of support online, including:
Springboard Beyond Cancer is an online tool to help cancer patients and survivors communicate with caregivers and develop steps to get the most out of treatment, such as identifying goals and potential challenges and monitoring progress.
Belong is a personalized app that helps people with cancer and their families manage the disease. It includes a forum called American Cancer Society4U with relevant treatment information.
MyLifeLine.org is a website for cancer patients and caregivers to connect with family and friends, allowing them to share their cancer journey, get support with meals and transportation, find community, and focus on healing.
Talking with others going through similar experiences with kidney cancer can also be comforting and empowering. Many patients and their caregivers have found support groups to be helpful in several ways. Newly diagnosed patients can access information about their disease through the group. No matter where you are in your cancer journey, you can ask questions and share experiences with others who are going through the same kinds of treatment. A group provides a wonderful social network at a time when you may feel isolated and alone.
In fact, research shows patients in support groups have better outcomes and a longer rate of survival compared to those who don't have this type of support.
Because kidney cancer is a rarer type of cancer, finding others who have had similar experiences may be a challenge. The Kidney Cancer Association offers a number of resources, including a message board where patients can share information, a Facebook® Page, an annual Patient & Survivor Conference, and patient meetings at major cities throughout the country. You can also contact them directly for patient and family recommendations.
If you prefer to chat with others online, be aware not all online resources are a reliable source of support. But you may want to try the Cancer Survivors Network (CSN), an online community that offers discussion boards, chat rooms and private CSN e-mail, produced by and for people with cancer and their families.
Kidney cancer treatment can be expensive and this financial burden is often a source of stress for patients and their families. There are a number of resources that can help you and your family understand the financial implications and find ways to help manage the costs. Some good resources include:
GoFundMe – crowd funding to obtain the financial assistance needed to meet medical expense obligations.
YouCaring – free online fundraising for help with medical expenses.
The American Cancer Society – offers resources for travel, accommodations and more.
Patient Advocate Foundation – for assistance with drug access issues.
For same-day approvals,
try CancerCare® Co-Payment Assistance Foundation.
Though having kidney cancer can be physically, emotionally and mentally challenging, try to remember that there is hope. New drugs and treatments are on the horizon. In fact, the prognosis for kidney cancer patients is better today than it was just a few years ago. Keeping this in mind can be a great source of strength and support as you move forward on your journey.
Was this helpful?