7 Frequently Asked Questions About HPV
Was this helpful?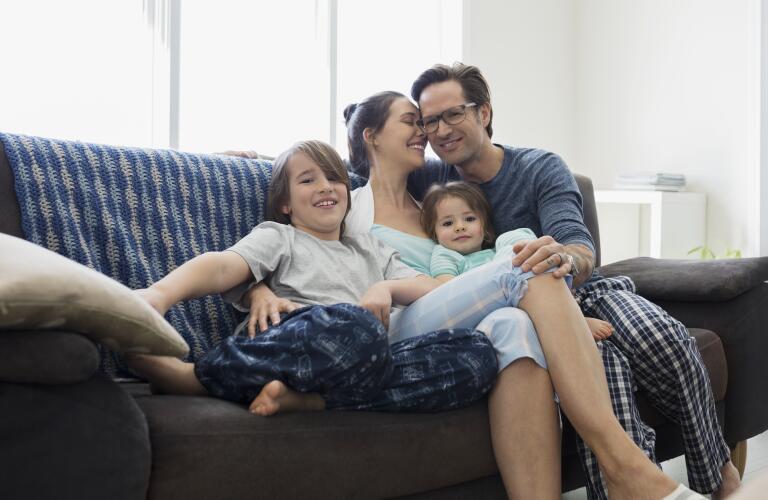 HPV might not seem like something to worry about. After all, most infections from HPV (human papillomavirus) are harmless and go away on their own. However, some cause genital warts. Others lead to cancer. HPV infection is a widespread problem. That's why it's important to learn as much as you can about HPV. Here are answers to common questions.
HPV infection occurs more often than many people realize. Experts believe that about 14 million Americans have an HPV infection at any given time. More than half of all sexually active people will get an HPV infection.
However, most people who have an HPV infection don't even know it. Most cases of HPV do not cause symptoms and infections usually go away on their own. That could be why many people aren't aware of how common HPV truly is.
2. When does HPV cause genital warts?
There are many types, or strains, of HPV. The strains known as HPV-6 and HPV-11 are the ones that usually cause warts. Doctors call the strains of HPV that cause genital warts "low-risk" HPV. That's because these strains usually do not cause cancer.
When a low-risk HPV infection causes warts, they can appear on the genitals, anus, and nearby parts of the body. Warts can develop weeks, months or even years after sexual contact with an infected person.
If you get genital warts, see a doctor for treatment.
3. When does HPV cause cancer?
Strains of HPV that cause cancer are called "high-risk" HPV. HPV-16 and HPV-18 are the ones that usually lead to cancer. However, about a dozen HPV strains can cause cancer.
Most high-risk HPV infections do not cause cancer or other symptoms. Most of the time the healthy body clears the infection. Still, HPV infections cause about 5% of all cancers worldwide. They cause virtually all cases of cervical cancer. HPV infections can also cause cancer of the anus, vulva, penis and vagina. They can cause throat and mouth cancers, too.
4. If I get genital warts, am I more likely to get cancer?
No. The strains of HPV that cause genital warts are not the same ones that cause cancer. Having genital warts does not mean you are at a greater risk for an HPV-related cancer.
5. Should my children or I get vaccinated for HPV?
The Centers for Disease Control and Prevention (CDC) recommends that all children get the vaccine at age 11 or 12. That includes boys and girls. Children get the vaccine in a series of three shots spread out over about six months. It's simple and safe. The vaccine protects children against future HPV infections. This makes them less likely to get genital warts or cancers related to HPV.
The vaccine works best when people get it before they are sexually active. That's why the CDC suggests it for 11- and 12-year-olds. If you didn't get the vaccine when you were younger, you might still be eligible. It is still effective for both women and men up to age 26. The U.S. Food and Drug Administration recently approved the HPV vaccine Gardasil 9 for women and men through age 45.
6. What else can I do to keep from getting an HPV infection?
People mostly spread HPV through sexual contact. You can lower your risk by practicing safe sex. It's important to use a condom. Also, having just one sex partner helps. Studies have shown that people who have sex with only one person are less likely to get an HPV infection. Also, not having sex at all will keep your risk low.
7. How can I lower my risk for HPV-related cancer?
Your doctor can test a sample of cervical cells for the presence of high-risk HPV. There is no cure for an HPV infection. If you have HPV, your doctor should screen you for cancer.
Doctors use regular Pap tests to check women for any signs of HPV-related cancer. This test involves looking at the cervix and collecting a few cells from it. A cytotechnician or a pathologist examines the cells under the microscope for signs of cancer. If the doctors find anything unusual, you have more tests to figure out the cause. Then, you could start treatment if necessary.
Doctors urge women to have a Pap test every two years, starting at age 21, but government guidelines recommend it every three years. Women 30 and older have the option of combining the Pap with the HPV test, or the HPV test alone. If you opt for HPV testing, screening can occur every five years. (The HPV test requires the same sample collection procedure as the Pap test.) Women who have had the HPV vaccine should still have regular Pap tests.

Was this helpful?