Are You a Good Candidate for Hormone Replacement Therapy?
Was this helpful?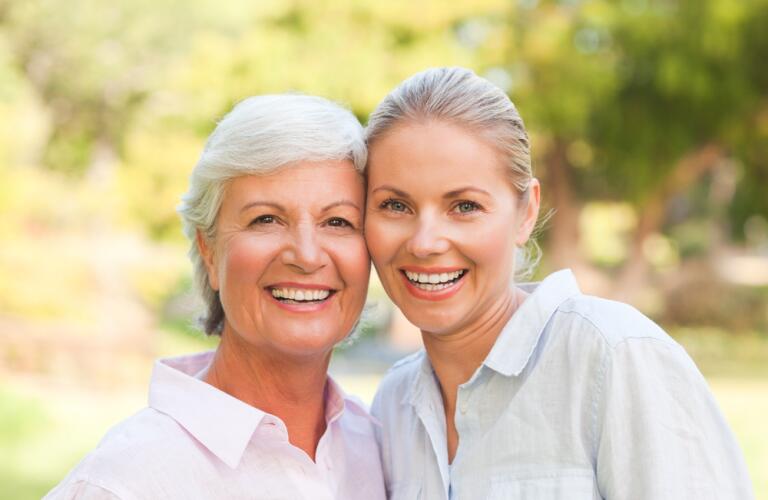 Hormone replacement therapy (HRT) is medication to replace a woman's sex hormones during menopause. Menopause is the stage in a woman's life when sex hormone levels fall and her menstrual period stops.

The goal of HRT is to relieve menopausal symptoms and prevent complications like osteoporosis.
In some cases, doctors recommend other treatments for menopausal symptoms. Other treatments include lifestyle changes, antidepressants, anti-anxiety medicines, osteoporosis medicines, and vaginal products.

Ask your doctor about all of your treatment options and consider getting a second opinion before deciding on hormone replacement therapy (HRT).
You may want to consider hormone replacement therapy (HRT) if your menopausal symptoms are severe and are diminishing your quality of life.
Your doctor may decide you are a good candidate for HRT if:
Your menopausal symptoms are severe including headaches, sleep problems, painful intercourse, and night sweats.
You have a family history of osteoporosis or colon cancer.
You have had early menopause before age 40.
You have had surgical menopause by removing your ovaries before age 45.
You have entered menopause due to chemotherapy or radiation before age 45.
Other treatments and strategies have not relieved your menopausal symptoms.
You may not be a good candidate if:
Your menopausal symptoms are mild, such as occasional hot flashes and night sweats.

You are not at risk of osteoporosis.

You have breast cancer, heart disease, high blood pressure, liver disease, or a history of blood clots or stroke.

You have a family history of heart disease or breast cancer. Because HRT is associated with an increased risk of blood clots, women taking HRT have an increased risk of heart disease and stroke. HRT also increases the risk of breast cancer.
Your doctor can prescribe different forms of hormone replacement therapy (HRT). This includes oral, topical, vaginal and intrauterine products.

If you have a uterus, you need both estrogen and progesterone. You will take them cyclically to mimic your menstrual cycle. If you don't have a uterus, you only need estrogen and you will take it continuously.

HRT effectively treats menopausal symptoms. However, there are risks, including blood clots, heart attack, stroke, and breast cancer. You can reduce your risk of complications by not smoking, exercising regularly, and maintaining a healthy weight.
Keep your follow-up appointments, and call your doctor if you have any unusual symptoms or vaginal bleeding.
Was this helpful?