Talking With Your Doctor About HIV Treatment
Was this helpful?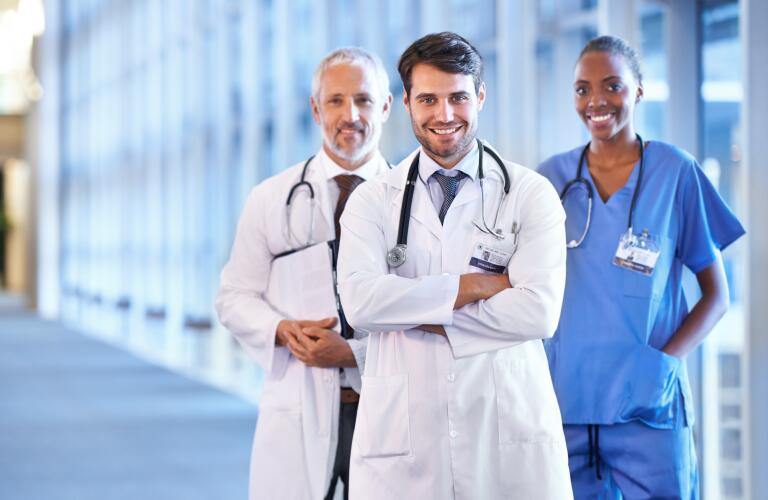 If you know you have HIV, it's time to talk to your doctor about treatment. Treatment will not cure HIV. However, it can keep the virus in check. This will make it less likely that you'll develop AIDS. A talk with your doctor helps you decide when to start treatment, which drugs to take, and how to continue treatment.
Drugs used to treat HIV have become very effective. You will take fewer pills than people did in the past. Drugs today also have fewer side effects. That's why many experts now suggest starting treatment as soon as you know you have HIV.
Once you start treatment, be ready and willing to take your medication every day. Your doctor may recommend that you get started now if:
You have certain symptoms, such as weight loss, fever, or infections. The symptoms could mean that HIV is starting to weaken your immune system.
You have a low CD4 count or a high viral load. Your doctor will get this information from your blood tests. CD4 is a type of immune system cell. People with AIDS have low levels of CD4. Viral load refers to the amount of HIV in your blood. With the results, your doctor can see if your infection is gaining strength.
You have a partner who is not HIV positive. Delaying treatment could put your partner at risk.
There are more than 20 drugs approved to treat HIV. The goal is to get your HIV level down to the point where it cannot be detected. Doctors have learned that taking two or more drugs is the best way to treat HIV. The two main types of treatment are combination therapy and highly active antiretroviral therapy (HART). For combination therapy, you take two or more drugs. With HART, you take three or more drugs.
Which combination of drugs is best for you depends on:
How severe your HIV infection is
What side effects you can tolerate
What other medication you take
You need to talk with your doctor to come up with a treatment plan that will work for you. There is no one-size-fits-all treatment.
Ask your doctor about the World Health Organization's (WHO) 2013 (or most recent) recommendation. WHO recommends starting treatment with two drugs called NRTIs (nucleoside reverse-transcriptase inhibitors) and one NNRTI (non-nucleoside reverse-transcriptase inhibitor). NRTIs keep HIV from duplicating. NNRTIs block HIV from spreading. You can get these three drugs in one pill that you would take each day.
Because there are so many drugs that you could take for HIV, there also are lots of possible side effects. You need to talk to your doctor about side effects, too. They can be different for each drug. They also can vary from person to person. Common side effects can include:
Ask your doctor which side effects might occur from the drugs you are taking.

You and your doctor will also talk about adherence. That means sticking to the treatment plan. It means taking your drugs as directed every day. This is the most important thing to talk about with your doctor. If you don't stick to your treatment plan, you give the virus a chance to build up. Then it can become resistant to your drugs. They will no longer work.
This discussion with your doctor should include:
When and how to take your medication
Whether you need to take your medication at the same time every day
Whether you need to take the medicine with food or on an empty stomach
How you can deal with side effects
What other prescription and over-the-counter medicines you take, and whether any of them could affect your HIV medication
Whether a pill box will help you stay on track
How to plan ahead for refills if you are going away
When to come back for checkups to see how your CD4 and viral load are responding to the medication
If you stay on your treatment plan, there is a good chance you can get HIV down to a level where it can't be detected. Even so, that does not mean you can stop treatment.
Also, remember that the first treatment you try does not always work. If that happens, your doctor will try something else. Your doctor might refer to this as second-line therapy. Ask your doctor about this possibility. WHO recommends two NRTIs and a protease inhibitor for second-line therapy. Protease inhibitors also keep HIV from replicating.
Was this helpful?