Parenting as a Mom With HIV
Was this helpful?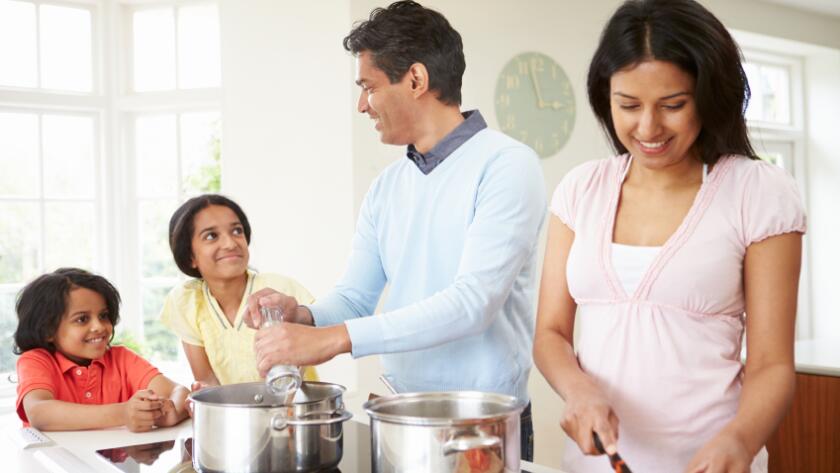 Being a woman with HIV is no longer a reason not to have a family. In fact, up to 7,000 women in the United States infected with HIV give birth to a child each year. Although it's possible to spread HIV to a baby during pregnancy or delivery, treatment with a combination of HIV drugs has reduced the risk to less than 2%.
Living with a chronic disease like HIV is stressful, and being a mom with HIV is more so. One of the first stresses is not being able to breast-feed your baby. Although experts agree that breast-feeding is the best nutrition for babies, you can pass HIV to your baby through breast milk. That's why health agencies, such as the Centers for Disease Control and Prevention, advise against it.
You will face other challenges, but you can overcome them with understanding and support.
Keeping Your Baby Safe from HIV
Your newborn will get an HIV drug for six weeks after birth (you'll give it to your baby in liquid form). Your doctor will test your baby for HIV several times during his or her first six months. HIV does not spread through casual contact, so hugging and kissing your child is not a problem. However, HIV spreads through blood, so if you get a cut or an open sore, you do need to be careful and keep it covered.
Although there is very little risk of spreading HIV to your child at home, as the baby grows into a toddler and beyond, keep personal care items like your toothbrush and razor away from curious little hands.
Telling Your Child About Your HIV
At some point, you'll need to tell your child you have HIV. You may be worried about discrimination or the stigma your child may face, but trying to keep HIV a secret rarely works. There is no right or wrong way to share this information, but these tips will make it easier:
Wait until your child is mature enough to understand and deal with the information. You might want to ask your caregiver or your child's pediatrician about what age is best.

Plan what you are going to say and think about how you will answer your child's questions. It might be helpful to write down what you want to say.

Pick an appropriate time and place. Pick a place that is comfortable for your child and make sure you schedule enough time.

Assure your child that he or she won't get HIV from living with you.

Make sure your child has someone to talk to and go to for support afterward. Your child (and possibly yourself) may need a close relative, family friend, or counselor to help process the information.

Dealing With Stress and Anxiety
Many studies show that stress and anxiety can lead to poor parenting, and these difficulties can lead to behavior problems in children. Studies also show that moms with HIV have many extra stressors to deal with, such as worrying about their health, finances, discrimination, and living in communities that have limited or no social services.
Having a strong family structure and a steady routine, showing consistent discipline, and developing good parent-child communication go a long way in helping you and your children cope with the stress and anxiety of HIV.
Here are some tips that can help you deal with stress and anxiety:
Talk to other moms with HIV for support, or join an HIV support group.

Talk to your family or a close friend about your feelings.

Learn as much as you can about HIV, and work closely with your doctor.

Find out what resources are available in your community for social and financial support.

Get regular exercise. If you don't have time to go to the gym, take a brisk walk whenever possible. Get your whole family involved—it's amazing what exercise can do to boost spirits!

Get help from a mental health provider, if you feel that you can't handle your emotions on your own.

Taking Care of Your Physical Health
Being a mom is hard work. Having symptoms of HIV or side effects from HIV medications can make your job a lot harder. You'll be more effective as a parent if you take care of yourself first. Try these tips to safeguard your health:
Keep all your appointments with your HIV healthcare provider and discuss any symptoms of HIV and medication side effects so they can be treated.

Eat a healthy diet, learn how to prepare food safely, and maintain a healthy weight.

Avoid using drugs or alcohol, and don't smoke.

Get your flu shot every year.

Being a mother with HIV can be emotionally and physically stressful.

With basic HIV precautions, there is very little risk of spreading HIV to your child at home.

Talking to your child about HIV is a challenge, but an important step. Think carefully about how and when you want to have this conversation.

Stress and anxiety can lead to poor parenting. Find ways to deal with these emotions and get help if you need it.

Keeping yourself physically healthy is an important part of being a mom.

Was this helpful?