Is It Time to Step Up Your HIV Treatment?
Was this helpful?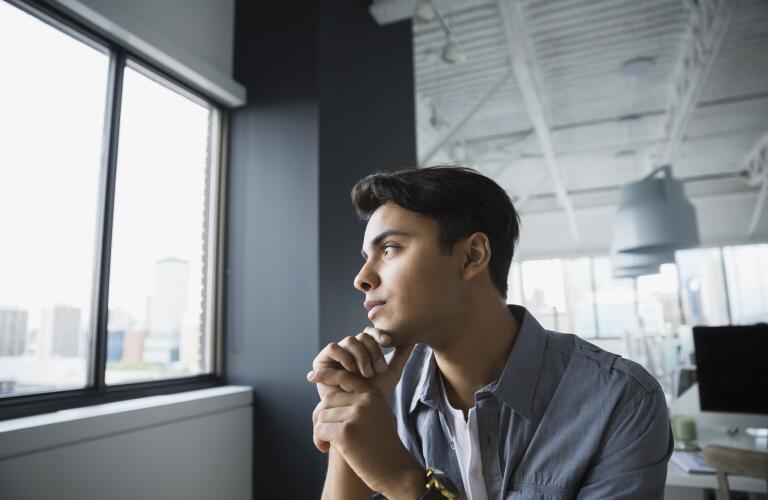 Research suggests long-term success is greatest with a person's first HIV treatment regimen. In fact, a first-line regimen can last for several years. But at some point, it's likely you may need to make a change. Here are some red flags that may mean it is time to step-up your HIV treatment.
There are several reasons for treatment not reaching its goal.
The goal of any HIV treatment regimen is to keep viral load low (preferably undetectable), CD4 count high, and your quality of life good. Generally, when a regimen is no longer helping you meet any part of that goal, it's time to think about a change. There are several ways your treatment can cause problems:
Drug toxicity. All HIV medicines can cause side effects. They range from mild, temporary annoyances to long-term problems that can be severe. If side effects start to affect your quality of life or your ability to stick with your regimen, a change may be in order. New medicines and regimens may have fewer side effects.

Drug interactions. HIV medicines can interact with each other or with other non-HIV medicines. In some cases, the interaction increases the risk of side effects. Drug interactions can also decrease an HIV medicine's effectiveness. In either case, something needs to change.

Drug resistance. Drug resistance results when the HIV virus mutates. When this happens, one or more drugs in your regimen will no longer work against the virus. An increasing viral load may indicate drug resistance is developing. Your doctor can order a blood test to see if the virus is resistant.

Poor medication adherence. Medication adherence is taking every dose of medicine, every day, exactly as prescribed. Skipping doses may allow your viral load to increase and gives the virus a chance to develop resistance. Staying on a regimen that doesn't work for your lifestyle and habits may do more harm than good. If you find yourself struggling to stick with your treatment plan, talk with your doctor as soon as possible. New regimens and combination drugs may make your life easier.

Regimen failure. Despite your best efforts to take your medicines correctly, regimens can still fail. If your viral load increases or your CD4 count falls, it may mean your treatment is failing. Talk to your doctor to explore factors that may be contributing, such as changes to your overall health.

Pregnancy. If you're a woman with HIV and you become pregnant, contact your doctor right away. There are specific regimens doctors use to keep you healthy and decrease the risk of passing HIV to your baby.
There are important things to consider when selecting a new regimen.
You and your doctor have several things to consider when you're selecting a new treatment strategy. These include:
Your HIV medication history—which HIV drugs you've taken in the past. It's a good idea to keep your own records of your previous HIV regimens.

Drug resistance test results

Side effects you have experienced in the past

Side effects that are possible with the new regimen

Your ability to stick to the new regimen based on your lifestyle and habits

Other drugs you take
You have more options than ever.
When you switch to a new HIV regimen, it should ideally include three fully active medicines. The goal is to reestablish viral suppression, hopefully to undetectable levels, and maintain or improve your quality of life. Today, with new drug classes and combination products, you have more choices than ever for creating a successful treatment plan.
Was this helpful?