HIV and Exercise: Where Do I Start?
Was this helpful?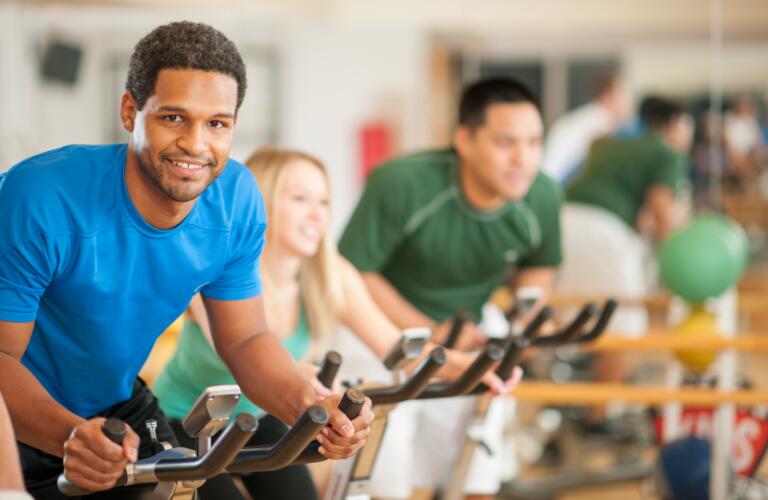 The advice about exercise for people with HIV is not that much different from what's recommended for most people, regardless of their health status. Many people with HIV can enjoy a long, full life if they take care of their bodies, which includes getting regular physical activity (along with maintaining a healthy diet) as a part of their treatment plan.
Regular exercise has a great deal of benefit, especially for people who may have trouble maintaining or building muscle mass. It can also help increase energy, improve sleep and reduce stress, which often accompanies a condition like HIV.
Other benefits of exercise include:
Reduced cholesterol and triglyceride levels (less risk of heart disease)

Increased energy

Regulated bowel function

Stronger bones (less risk of osteoporosis)

Stronger immune system

Improved blood circulation

Increased lung capacity

Improved appetite
If you are new to an exercise plan (or just returning), and are not quite sure where to begin, here are some steps to get you started on a routine and rewarding program:

Talk to your doctor. Be sure to discuss your current exercise regimen (including what has worked and what hasn't); your health status and other medical conditions; and how exercise works into your current HIV treatment plan.

Make a plan. Once you and your doctor have agreed on the amount and types of exercise that are best for you (including strength-training with weights and aerobic exercise, like walking or swimming), schedule specific times to work it in to your weekly schedule. The U.S. Surgeon General's report on exercise suggests 30–45 minutes a day of brisk walking, bicycling or working around the house. This amount of exercise can reduce your risks of developing coronary heart disease, high blood pressure, colon cancer and diabetes.

Be consistent. If 30-45 minutes per day is too much for you, ask your doctor about a more moderate plan. The important thing is to be consistent. The more you make exercise a part of your normal routine, the more likely you will stick with it and reap the many benefits.

Start slow, and build up. Start each session with a warm-up, which can be a series of stretches to loosen up your muscles and help prevent joint or muscle injury. Your doctor can point you to the appropriate stretches and exercises to start with. Work up to your ideal program. For example, you might start walking for 20 minutes a few times a week, then move up to 30 minutes, 4 times a week, once you get a bit stronger.

Take a break when you need to. Feeling tired after exercise is normal, and a good sign that you are getting a healthy workout. But if at any time you feel weak, winded or short of breath, stop and rest. Drink plenty of water before, during and after exercising. Listen to your body, and if anything hurts — stop, and be sure to let your doctor know about it.

Find a friend. A workout partner can be a great motivator and also help you monitor repetitions and maintain correct form to lessen the chance of injury. If you have access to a personal trainer, even better. But any friend who can help you keep up your program, and support and inspire you, will do nicely.
Was this helpful?