Exploring the HIV Stigma in the LGBTQ Community
Was this helpful?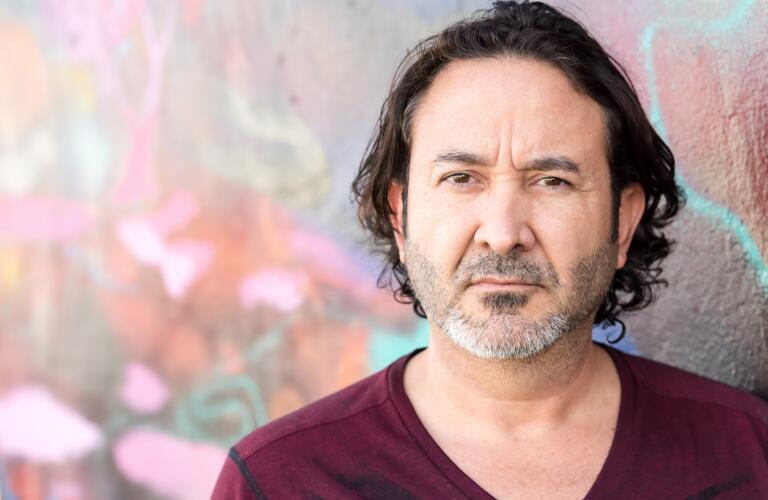 HIV, or human immunodeficiency virus, causes HIV infection and eventually, if left untreated, can lead to AIDS. AIDS, or acquired immunodeficiency syndrome, causes a progressive failure of the immune system, leaving the body unable to fight off opportunistic infections and even elevating a person's risk for developing certain kinds of cancer.
HIV prevention and treatment have come a long way since AIDS ravaged the gay community in the 1980s. Today, HIV treatments can allow people to live long, full lives with low levels of the virus in their blood. And new medications like pre-exposure prophylaxis (PrEP), when taken regularly, can actually protect people from acquiring HIV. But despite these advances, new HIV cases continue to develop every year. There are more than 1 million people currently living with HIV in the United States.
According to the Centers for Disease Control and Prevention (CDC), 39,782 people were diagnosed with HIV in 2016. Something else that hasn't changed: HIV tends to disproportionately affect the LGBTQ community, specifically men who have sex with other men. In 2016, gay and bisexual men represented 67% of all HIV diagnoses.
And HIV stigma continues to bedevil the LGBTQ community, hampering diagnosis, treatment and management of the disease.
External Discrimination and Homophobia
The LGBTQ community faces stigma and external discrimination, including subtle and overt homophobia, which can lead to consequences like homelessness, unemployment, and lack of healthcare. This discrimination can even lead to risky behaviors that increase a person's risk of acquiring (or spreading) HIV.
For example, the transgender community regularly confronts discrimination and lack of understanding about their needs. In some cases, this can lead to transgender women turning to sex work in order to pay their bills. Unfortunately, sex work significantly increases their chances of contracting HIV. Another example: many gay and bisexual men report not discussing their sexual orientation and sexual behavior with their doctors because they feel uncomfortable revealing that personal information. Without those crucial details, however, their doctors may not know to recommend HIV testing.
As it stands now, many people in the LGBTQ community don't know their HIV status. Anti-gay bias and discrimination may discourage them from getting tested. And if they're not getting tested, they're not receiving treatment to get their viral load under control. With a diagnosis, these individuals could potentially receive antiretroviral therapy (ART), a combination of three or more medications that, when taken together, slow or even prevent the growth of the HIV virus in the bloodstream. ART could improve their health and longevity, and also reduce the amount of virus in the bloodstream to the point where they'd be far less likely to transmit the virus to a partner.
HIV Stigma Within the LGBTQ Community
A 2014 Kaiser Family Foundation survey found that many gay and bisexual men believe there's a sense of complacency about HIV in the gay community. Many also acknowledge the HIV stigma. The study found nearly three-quarters of the gay and bisexual men surveyed rarely, if ever, talk about HIV with their friends or sexual partners. And many don't follow up on recommendations to get tested for HIV frequently. These attitudes seem to contribute to the ongoing spread of HIV among gay men.
Evidence suggests younger gay and bisexual men don't view HIV and AIDS with the same perspective that older gay and bisexual men do. They have come of age in an era where AIDS is no longer an automatic death sentence. They may not know anyone who has died of AIDS. And so they may not view the matter with as much urgency as the generation that precedes them. These men are also far less likely to get tested for HIV than older men.
Experts are calling for more research into the issue of HIV stigma within the gay community. With more knowledge, the community and its allies will be better equipped to counter that stigma—and help people find the care, physicians, and treatment they need.
Despite the HIV stigma that exists for the LGBTQ community, help is available. Two front-line resources for LGBTQ people concerned about HIV are the National AIDS Hotline at 800-342-AIDS and the Gay, Lesbian, Bisexual and Transgender National Hotline at (888) 843-4564. Another relevant resource is the Rape, Abuse and Incest National Network (RAINN) hotline at 800-656-HOPE.
If you suspect you may be at risk for HIV or may have even contracted HIV, don't despair. There are treatment options today like ART to help you fight the virus long-term and go on to lead a healthy, full life.
Was this helpful?