Are You in HIV Denial?
Was this helpful?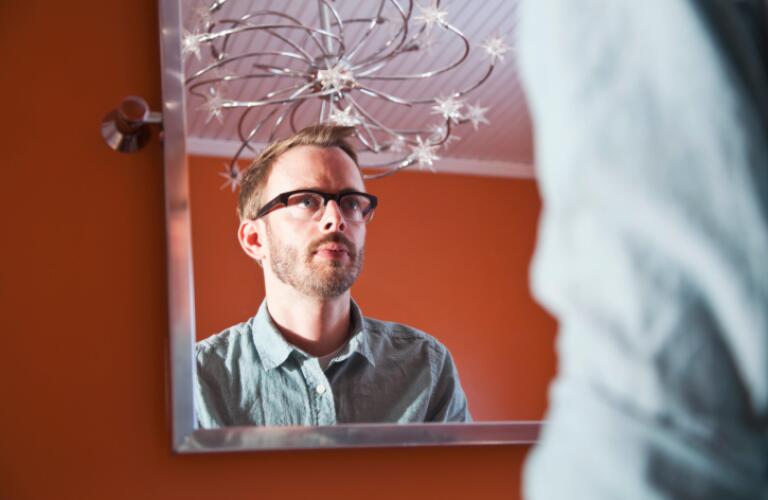 The Centers for Disease Control and Prevention (CDC) estimates that more than 1.2 million people are living with HIV in America. While today HIV can be managed like a chronic disease, a diagnosis can still cause shock and disbelief. If you've just been diagnosed with HIV, you might not know what to feel—this is completely normal. However, it's important to come to terms with your diagnosis as soon as possible.
It's very common for recently diagnosed individuals to feel anger, dismay, or doubt toward the accuracy of their diagnosis. You might feel like the test was performed incorrectly or that your blood samples were mixed up with someone else's. But any delays in HIV treatment can have devastating effects on your ability to live as long and healthy a life as you can. Even if you're processing your positive HIV test, the most important thing you can do after your diagnosis is begin treatment as soon as possible.
Even though lots of progress has been made in the diagnosis, treatment, and prevention of HIV infection, there's still a tremendously negative social stigma that's associated with the disease. There have been many educational efforts put in place to reduce the amount of misinformation about HIV, but it's still hard to change individual beliefs and attitudes that might be influenced by culture or other factors.
Because of this stigma, you might be afraid to admit you have HIV because of the impact it might have on the rest of your life. Unfortunately, many HIV-positive patients still experience discrimination from friends, coworkers, and even family members after they reveal their diagnosis.
You might also have trouble coming to terms with your HIV-positive diagnosis because of the changes you'll have to make in your daily life. Treating HIV means frequent doctor's visits, taking certain prescribed medications every day on a strict schedule, and taking steps to protect others from infection. Dealing with the disease has significant emotional and financial consequences you'll have to face, and you'll have to be honest and open about your diagnosis in certain situations, even if you'd prefer to keep it secret.
To help you live as long and full a life as possible, and lower the odds of transmitting the virus to someone else, it's critically important to start medical treatment as soon as possible after your diagnosis. Fortunately, today we have many treatment options for HIV and a large number of patients live normal, productive lives while taking their medication. Currently, HIV treatment involves the use of several antiretroviral therapy (ART) medications.
Starting treatment with ART medications can dramatically improve your chances of living longer and more normally. In fact, these medications have helped turn a positive HIV test from an almost-certain death sentence into a more manageable, chronic disease. However, ART medications must be taken exactly as prescribed by your doctor for you to achieve the best results.
It's not just your health that suffers if you delay treatment. If you don't get the help you need as soon as possible, you risk transmitting the virus to another person, including healthcare workers, sexual partners, and any children you might have if you become pregnant.
There are also financial considerations to delaying treatment. The later you put off treatment, the more it's going to cost to effectively manage your HIV infection. In some studies, the cost of treating HIV patients who were diagnosed and started treatment late were estimated to be more than double that of patients who received their diagnosis and treatment early.
Most people don't know what to think after being diagnosed with HIV. If you're having trouble accepting your diagnosis, it's important to talk with your doctor or someone that you trust. It's completely normal to feel a mix of emotions after a positive diagnosis, but getting used to the idea as soon as you can puts you on the path to receiving the treatment and support you need. Being told you're HIV-positive is a life-changing event. However, the sooner you accept your diagnosis, the sooner you can start to work with your doctor toward making your disease manageable.
Was this helpful?