High Blood Pressure: Prognosis and Life Expectancy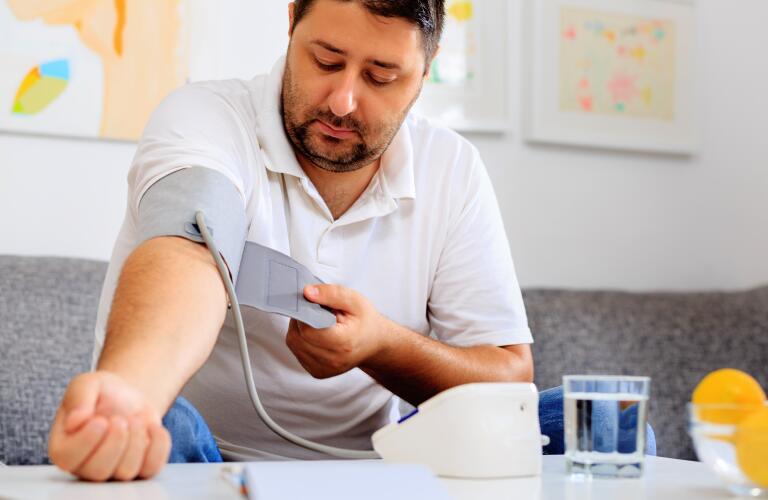 Keeping your blood pressure within normal, healthy limits can help you live a longer life. That's because high blood pressure, or hypertension, raises your risk of some seriously life-endangering illnesses, such as heart disease, stroke, and kidney failure. In fact, about 10 million people die worldwide each year due to high blood pressure. While it's theoretically possible that you can live a long life with high blood pressure, the odds are not in your favor. It makes more sense to heed your hypertension risks and learn how treatment can improve your hypertension prognosis and life expectancy.
What are the effects of high blood pressure? Hypertension damages cells in the inner lining of your arteries, which can cause the space (lumen) inside arteries to narrow. This, in turn, impairs the flow of blood through your body, harming many organs and systems, including:
Hypertension's effects on blood vessels affect non-vital organs too: It can result in blindness or other vision problems, and can contribute to erectile dysfunction in men.
People who have normal blood pressure at age 50 live about 5 years longer than people with hypertension at 50, according to a 2005 study. People with high blood pressure are more likely to have cardiovascular disease and suffer heart attacks and strokes than those with normal blood pressure, the study found. Men with normal pressure could expect to live 5.1 years longer than those with hypertension, the study found; women could plan on another 4.9 years of life.
Cardiovascular disease is the leading cause of death in the world and high blood pressure is one of the most important risk factors for this disease. Most of the 10.4 million deaths in 2016 linked to high blood pressure were caused by some type of cardiovascular disease, including heart attacks and heart failure. Other causes were stroke, kidney failure, and other circulatory diseases. Worldwide, about 54% of strokes and 47% of coronary artery heart diseases are attributable to high blood pressure.
Many of these early hypertension-related deaths may be preventable. High blood pressure is a risk factor that can oftentimes be controlled through medication and lifestyle changes.
Even elderly people with multiple medical conditions can benefit from getting their hypertension under control. A study of people 65 and older (average age 76) in Lombardy, Italy, who had been prescribed three or more blood pressure medications found that those who took their medications more than three-fourths of the time were less likely to die during the seven years of the study than those who were took their pills less than one-fourth of the time.
The participants who took their medicine regularly were 44% less likely to die during the study period if they began it in good health, and 33% less likely to die if they started in very poor health, compared to their peers who were lax about taking their medication.
Hypertension tends to get worse as we age, with about 75% of those 75 and older having this condition. Some experts have recommended "intensive" blood pressure control for those at risk for cardiovascular disease, which would focus on reducing blood pressure to less than 120/80. Prior to this, blood pressure targets for older people generally did not indicate active treatment until readings were more than 140/80 or even 150/80.
The Systolic Blood Pressure Intervention Trial (SPRINT), which began in 2010, focused on reducing hypertensive patients' top (systolic) blood pressure reading to less than 120. Patients were given an average of three medications each to reach this goal.
As a result, deaths due to any cause were reduced by 27%. Participants at age 50 were expected to gain an additional 3 years of life following this regimen, while those who were 65 when it began could be expected to save 1.1 years. Researchers estimated 100,000 U.S. lives could be saved annually if people could get their systolic pressure below 120.
SPRINT showed such promise that it was stopped six months early, in 2015, so that its results could be implemented. However, researchers have criticized the study for not including people who were more likely to be ill, such as those in nursing homes and those with diabetes. Also, medications patients were given could cause serious side effects, such as low blood pressure (hypotension), fainting and electrolyte disorders. (Most of these side effects could be reversed by lowering dosages.)
In light of the controversy, the American Geriatrics Society recommends that for those over 65, the blood pressure target should be at or below 130/80, with treatment indicated if numbers rise higher. The American College of Cardiology (ACC), citing the SPRINT results, says that for most adults 65 and up, the blood pressure target should be below 130 systolic. But, the ACC also notes the target may be different for older patients with limited life expectancy and multiple other illnesses, leaving the course of treatment up to physicians' judgement and patient preference. Meanwhile, the International Society of Hypertension retained the standard target of below 140/90 in 2020.
Experts are more unified in their recommendations that Americans pay attention to their high blood pressure risk factors. Hypertension can be a silent killer, with no symptoms even as it is causing life-shortening damage to your blood vessels and arteries. Measure your pressure regularly and see your doctor if your pressure is elevated. Medication plus changes to your diet and exercise habits may add years to your life.
Was this helpful?