PHYSICIAN VOICES

What a Hidradenitis Suppurativa Diagnosis Means for You

Was this helpful?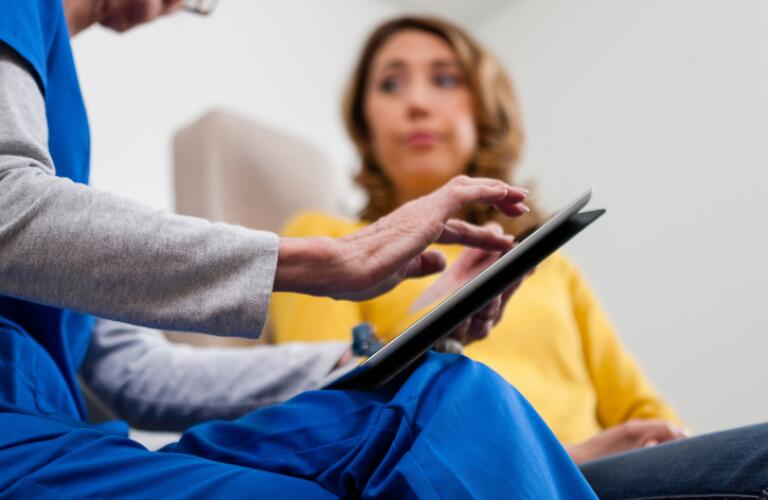 If you have been diagnosed with hidradenitis suppurativa, you probably have questions. You may have never heard of it before. You don't see commercials for it on TV, and your friends aren't likely talking about it. So what does being diagnosed with hidradenitis suppurativa (HS), also known as acne inversa, mean for you? What do you need to know?
1. Understanding HS can help you control it.
Acne inversa is different from usual acne. People with acne inversa get boil-like bumps in the skin, which often become deep cysts that can drain and even scar. The bumps usually occur in areas that have sweat glands. They develop most commonly in the folds of the skin, such as the underarms, groin, and under the breasts, but they can also occur on the buttocks and inner thighs.
Symptoms of acne inversa may come and go, often unpredictably. And most people continue to get bumps for a long time, some even for life. The bumps often come back in the same place. Common triggers for flare-ups include stress, heat, friction and hormone changes. Fortunately, there are medical treatments and lifestyle changes that can reduce or even prevent flare-ups and help your skin heal.
2. If you feel pain or embarrassment, you're not alone.
If you have acne inversa, you may experience pain when the bumps get large, deep, infected or scarred. You may be embarrassed by the odor that occurs or the stains caused by drainage of fluid. You probably avoid wearing clothing that exposes the affected area, such as bikinis or sleeveless tops. But you don't have to deal with these issues alone. Your dermatologist can offer treatments to reduce these painful and embarrassing symptoms. He or she may also recommend talking to other people who have acne inversa, either in person or through an online support community, or suggest seeing a counselor to help you adjust to these challenges.
3. You can find treatment that works—but you may need to be patient.
Treatment for acne inversa can be effective, but it may take some time. And it's possible you've been dealing with acne inversa for a while before you were finally diagnosed. You might need to try different treatments before finding what works best for you. Your dermatologist will often start with oral or topical medications and washes first. If they aren't effective, you may need stronger medications, laser treatment, or surgery.Try to be patient and work with your dermatologist to get the best and quickest results. Make sure you follow the treatment plan set up by your dermatologist, and talk to your doctor before making any changes.
4. Healthy lifestyle changes can also help treat your symptoms.
While medical treatments can be effective, there are some steps you can take that may work just as well to control your symptoms. If you are overweight, losing weight can significantly reduce flare-ups and ease the severity of your symptoms. For some people, losing weight can be enough to clear their skin. You can also reduce flares by not smoking. Your dermatologist will also talk to you about options to avoid shaving affected areas and how to protect your skin from friction and heat.
5. There's reason to be optimistic about your future with HS.
Having acne inversa can be frustrating. However, with medical treatment and some lifestyle changes, you can gain control of the condition. If your doctor's treatment plan doesn't seem to be working, discuss your concerns and goals. You may even need to see a different doctor who is more familiar with treating acne inversa. Fortunately, awareness of acne inversa is increasing, along with treatment options. Certain lasers can be very effective in treating and preventing flare-ups, and a new biologic medication was approved in 2015 to treat moderate or severe acne inversa. Current clinical trials are evaluating even more treatment options. You may even be eligible to participate in a study. Ask your dermatologist if this could be an option for you.
Was this helpful?